Opinion / Columnist
Mnangagwa, who has bewitched you?
05 Jan 2022 at 05:58hrs |
Views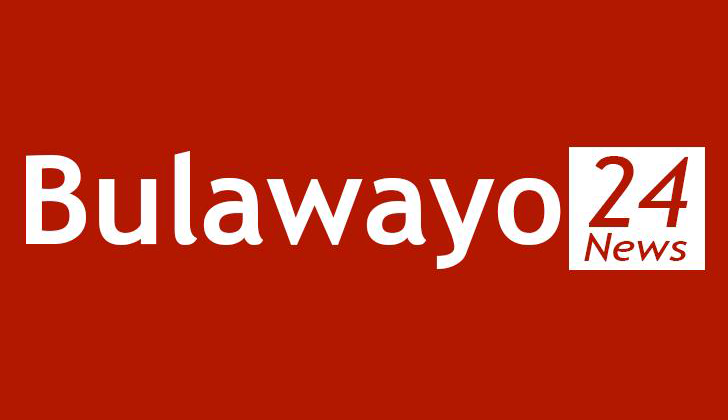 DEAR President Emmerson Mnangagwa.
Your Excellency, as I see it, the spirit of the Lord is not upon the clerics who surround you. They were not anointed to preach the good news to the poor. They were not sent to proclaim freedom for the prisoners, recover sight for the blind and release the oppressed.
They are basically fawners well intentioned to ingratiate you. Truly, what was said about the late Archbishop Emeritus Desmond Tutu, that he was a crusader for freedom in the struggle for equality and peace, cannot be said about the men of the cloth you associate with.
It was stated that for Tutu, opposing injustice, standing up for the oppressed, and defying unjust laws was God's work. He was a man of deep and abiding faith, of great moral stature, exceptional qualities and service to humanity.
Duly, utterances by the clerics in December last year confirm that they were not hewn from the same pastoral stone as Tutu. They are of a markedly low moral stature, ones that don't give a hoot about human rights. Yet, human rights are indeed God ordained rights.
What was meant to be a national thanksgiving and dedication ceremony, held in Bulawayo at the Zimbabwe International Trade Fair grounds, degenerated into a toadying show of servile flattery. There was eloquence in their silence over the August 1, 2018 shooting.
Pity, the clerics are fallen to the lowest pitch of servility. They could not summon the barest of their courage to plead with you to hasten implementation of the Kgalema Motlanthe Commission of Enquiry on the bloodstreams that flowed in the streets of Harare.
Commemorated under the winding theme Pursuing Nation Building Initiatives in the Spirit of Godly Patrotism, Ownership, Unity and Inclusiveness, the convention was basically about fawning over you. It had nothing Godly about it, let alone unity and nation building.
It turned out to be absolute cultish as the clerics took turns, in typical puppetry style, to ingratiate you. Their zeal to kiss up to you resulted in such careless talk as imploring citizenry who fled the socio-economic meltdown to return from the diaspora. Yet, it is public knowledge that the hardships they fled from continue to harden unabated.
They sank to the lowest common denominator of toadying, saying the State House must not be occupied by politicians who are not patriotic. They left nothing to the imagination as their flattery subordinated thanksgiving and dedication to the peripheral of the day's proceedings.
Aptly, the clerics who surround you long forfeited the calling to be shepherds. They are oblivious of the plight of citizenry. Unlike the ideals Tutu lived by, it is their least concern that citizenry are hard pressed by injustice and the socioe-conomic meltdown.
Your Excellency, if Apostle Paul were to write them an epistle, it would be a strongly worded remonstration. Methinks he would spew righteous indignation on them as he did to the Galatians in which he yelled in the first verse of the third chapter: "You foolish Galatians! Who has bewitched you?"
Granted, the clerics are conducting themselves foolishly. They oblige to a spell which is as binding as it is blinding.
They see nothing amiss about the shrinking democratic space due to ongoing constitutional amendments such as the Patriotic Bill, to mention but one. They don't care a hoot about the curtailment of freedoms.
Your Excellency, these clerics need to repent and be born again, with no further ado. Actually, Jesus admonishes them, "Flesh gives birth to the flesh, but the Spirit gives birth to the Spirit. You must not be surprised at my saying, "You must be born again."
It is imperative for them, including all of their ilk, to pound the hasty path towards rebirth of the Spirit and water. But, above all, Your Excellency, it is disconcerting that you found it worthwhile to invest presidential time in such company of spiritual debauchery.
As I see it, the ceremony turned out to be a political debacle below the dignity expected of the Presidency. Essentially, it was not an occasion for political posturing, yet the clerics, inflamed by the zeal to ingratiate, reduced themselves to the measure of party cadres.
Your Excellency, it became so base that expressions of jealous over the cars that you handed out to your other constituency of sycophants, the Political Actors Dialogue, (Polad) were raised, hence the thanksgiving ceremony got cheapened to a much ado about nothing gathering.
How dare they claim that the State House must not be occupied by unpatriotic politicians! Yet, it is the prerogative of citizenry to elect leaders of their choice. Mr President, this utterance was a chilling reminder of the deadly blow that was rendered on democracy in 2008.
Ever since the securocrats declared that they would not salute a President without liberation war credentials, our entire democratic processes suffered severe structural damage. It was with this declaration that the trend of disputed elections became a thorny feature of our politics.
Disputed elections have become so entrenched that even the recently held Zanu-PF in-house elections are already being contested. It was a bold departure from the norm, for the pampering clerics to red flag you that disputed elections were bad and divisive to society.
Your Excellency, your Presidency is in despair. It is imperilled not by sanctions as claimed, but by the culture of toadying you initiated. Methinks you were destined to stagger due to the mounting diminishing returns of the many mouths to feed and listen that surround you.
It is imperative that you do a cost benefit analysis of your associations, starting with the clerics and the Polad team. As I see it, throughout the ages, no politician ever amounted great Statesmanship by fostering a culture of toadying to him. Truly, you cannot be the first one.
Cyprian Muketiwa Ndawana is a public speaking coach and motivational speaker. He can be contacted on muketiwa.mmsb@gmail.com
Source - NewsDay Zimbabwe
All articles and letters published on Bulawayo24 have been independently written by members of Bulawayo24's community. The views of users published on Bulawayo24 are therefore their own and do not necessarily represent the views of Bulawayo24. Bulawayo24 editors also reserve the right to edit or delete any and all comments received.