Opinion / Columnist
Is it too late for Mnangagwa to reverse course?
16 Jan 2022 at 08:59hrs |
Views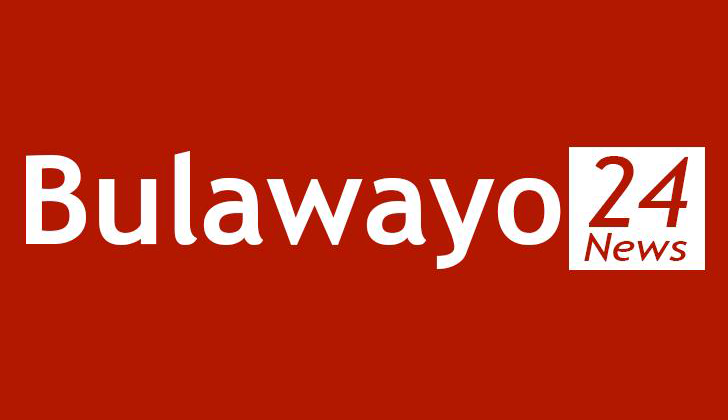 All reasonable men know that the people of the Rainbird are the "wisest" among the Bantu. I was made aware, quite recently that they also have a weird sense of humour. When a bad character meets his fate (death) they gather and sing the most hilarious songs upon the face of the earth.
Mhindigori nhasi waenda
Rufu haruna memba
Translation:
The acrobat is dead
Death is an equaliser
The dismissal of (this Muface) Owen Mudha Ncube from his cushy job signifies Zanu-PF's desire to be separated from the worst of its apparatchiks going into elections in 2023.
I have received at least over 100 emails about the total humiliation of Brother Ncube, former minister of the secret service. The details are worth repeating. The Brother was meeting with his senior "enforcers" and discussing some very serious issues. According to a US Senate Report, Ncube's specialty is in creating an atmosphere where Zanu-PF opponents (and sometimes his commercial rivals in the gold trade) are beaten up, their houses torched up, and their places of employment desecrated.
The committee was unanimous in its conclusion that the new government and the 22 cabinet members "were joined by bonds of massively corrupt self-enrichment and repressive political violence".
Violence is his trademark. In July 2014, having failed to reach an agreement with fellow stalwart Masango Matambanadzo, Ncube is alleged to have resorted to a fist fight. In December 2015, Ncube secured a short-lived truce with minister Tapiwa Matangaidze after he threatened to beat him up.
The US Committee on Africa refers to the brother as a "thug". Witnesses accused him of having orchestrated a defenestration of a 100-year-old Gaika Mine equipment, again using his machete wielding gang as storm troopers.
As elections loom on the horizon, can the narrative be made to stick in the minds of the electorate, that Ncube is merely a reflection of the ruling party "thugee party" and that "thousands of opposition supporters were badly tortured, and more were killed" (page 15).
Secondly, it is not necessary for the opposition to have a more attractive programme than the ruling party. After 40 years, the opposition only needs to show that its leadership is humane and somewhat less animalistic.
Again, this is where Ncube comes in. When the axe fell on him, he was, according to our sources at his game; animalistic anthropological intimidation visibly supported by machete wielding "thugees" outside Zanu-PF meeting house. Ncube's tactics are not entirely without logic. Zanu-PF has not won an election since 2000. Therefore, Ncube's methods seem logical but out of sync with a 21st century digital society where such primitive display of naked intimidation is flashed all over the world in a matter of minutes.
Can ED, therefore, disassociate himself from such primitive operatives? Having majored in English and Public Relations, it comes as a surprise that his first weapon of choice in settling differences, is a fist fight, failing which a posse of machete wielders at his beck and call may be more convincing.
The Americans believe that while ED himself says that he is a born-again creature, "to believe this is to fall for a Zanu confidence trick, a survival bait and switch." (Page 15)
Therefore, he has no friends at the US State Department. The demise of Ncube is of some etymological interest to me, an idea drilled into my conscience by the late Bishop Desmond Tutu. Is Ncube getting his just reward here on earth? I am told men in dark glasses took away the keys of his Mercedes Benz. Such is the custom among Philistines; total humiliation of those who fall out of favour.
My information is that when Ncube was releaved of his duties, he was in the midst of a pow wow with Secret Service Agents, acting out and cutting up like a true Philistine when a letter of dismissal was delivered to him.
As news filtered among the audience and party stalwarts, those he had assumed were his loyalists and stalwarts burst into a song which they borrowed from people of the Rainbird.
Mhindigori nhasi zvamuwana
Ndamba kuudzwa aonekwa anembonje pahuma
(The acrobat is damaged
The lone-ranger has lacerations on his forehead)
A chorus was quickly formed, and some women twerked their behinds in a joyous expression at his downfall. My email makes a "ding" sound, alerting me of messages from Zimbabwe about the falling of this Philistine.
Ncube is not the first Philistine to go under in an ignominious way. There was once a Philistine by the name of Energy Mutodi, who acted as if he walked on water. Then there was Fortune Chasi and (Dr) Obadiah Moyo. Moyo's doctorate is untraceable to any institution of learning. The issue here is whether these sorry brothers have betrayed their leader, or their behaviour reflects the leader's indulgence.
These stalwarts occupied important places and advised the leader on such grave issues as South African and outward UK skills migration. My informant, Thumile, writing from his hideout at Beitbridge says: "Mukoma Ken, the numbers are staggering." South Africa alone, in the two weeks of December and January, says it has "thrown out 90 000 Zimbabwe border jumpers." In addition, there are 200 000 other Zimbabweans affected, whose status is in limbo. The medical profession has been losing 4 000 skilled professionals per year to the UK and the United Arab Emirates for the last four years.
The president's advisors say that each medical personnel seeking a career abroad should get a certificate of good standing in Zimbabwe before leaving. Secondly, the receiving country should commit to paying back Zimbabwe's education costs of
US$60 000 per year.
It never occurred to the Philistines in council to ask why they themselves find it necessary to go to China for medical treatment instead of using local facilities.
In another move, on April 30, 2020, Tshilonga tribesmen meetings with their chiefs and government authorities, rejected the Lucerne project aimed at enriching a crony Dendairy Company owned by the Cotzee family. The images of black policemen, black government officials and black judges driving their own 13 840 tribesmen in order to please to Kabhudura wearing white men (the Cotzeers) is a disgusting colonial throwback.
Lacking foresight and imagination, these stupid advisors arrogate to themselves powers which they do not have. They cannot compel the UK to pay them US$60 000 for each refugee who border jumps into the UK.
Further, do these foolish advisors know the difference between Chinese looting of diamonds and Chinese investment in diamond mining?
Ken Mufuka is a Zimbabwe patriot and writer of books. His books are available from Innov Bookshops in Zimbabwe and from kenmufukabooks.com in the wider world. *Assisted by Thumile Moyo from Beitbridge
PPC to install solar plant for Colleen Bawn operations
REGIONAL cement maker Pretoria Portland Cement (PPC) says the tender process to install a 30 MW solar photovoltaic (PV) plant at Colleen Bawn in Zimbabwe has been finalised and approved by the board with work planned to begin this year.
PPC operates a clinker plant at Colleen Bawn in Gwanda in the southern part of the country, as well as a cement milling plant outside Bulawayo and a third in Harare.
Apart from South Africa and Zimbabwe, PPC also has units in Botswana, Ethiopia, Democratic Republic of Congo (DRC) and Rwanda.
According to its climate change strategy report published recently, PPC said work on the 30MW solar plant would begin this year.
The company is also planning to set up solar plants across all its operations.
"At Colleen Bawn in Zimbabwe, the tender process to install a 30MW solar PV plant has been finalised and approved by the board with work planned to begin in FY2022," the report reads in part.
Currently, Zimbabwe is in desperate need of power generation capacity and solar offers a cheap, scalable solution.
The power that is produced at the site, according to the company, will be divided equally to provide electricity to other PPC facilities and the other half will be fed into the Zimbabwean national electricity grid.
The plant, expected to take a year and a half to be constructed, will be one of Zimbabwe's larger solar power plants.
The allocation of the tender for the supply of the solar by PPC reportedly came after 38 local, regional and international companies participated but PPC has chosen not to disclose the name of the company that was chosen.
PPC said renewable energy delivers a net-present saving relative to grid electricity and, if obtained through a power purchase agreement (PPA), whereby an independent power producer (IPP) builds and operates the generation capacity, there is no capital expenditure investment required of PPC.
The cement manufacturer said the on-site solar PV project at Slurry, Dwaalboom and De Hoek is currently in the implementation phase with an environmental impact assessment and financial closure evaluation underway.
It said the commercial operating date for this project is October to November 2022, by which point "we expect approximately 30 MW to be generated from solar power."
"Rooftop solar installations for our Jupiter, Hercules, Mooiplaas and Laezonia sites are also being considered. These projects, once approved, will be operational in June 2022, by which point we expect approximately 2 MW to be generated from solar power," it said.
PPC South Africa is exploring a PPA to contract an additional load of 20 MW solar and 8.4 MW wind power wheeled through the Eskom Grid. This would be just under 100 GWh per year and meet approximately 30% of the annual electrical requirements at Slurry, Dwaalboom, De Hoek and Riebeeck, it said.
In Rwanda, PPC Cimerwa installed a 50-kW solar PV plant based on a PPA and is exploring the possibility of increasing the capacity of the plant to 1 MW under a second PPA.
"The company employs local community members to conduct regular maintenance and upkeep of the plant. Cimerwa also installed 51 solar power units to power the geysers of houses in the local village during the year," the report says.
"Energy efficiency will not deliver the step change needed to reach our net-zero emissions, but it remains an important contributing option that, due to the current financial benefits, will be leveraged as much as possible."
"We have already taken various steps to implement electrical and thermal efficiency measures. Various strategic projects which will contribute to thermal and electrical energy savings are also underway and will be completed during FY2022."
PPC said further efficiency improvements were possible up to the point at which sites are operating at their optimal design.
Source - The Standard
All articles and letters published on Bulawayo24 have been independently written by members of Bulawayo24's community. The views of users published on Bulawayo24 are therefore their own and do not necessarily represent the views of Bulawayo24. Bulawayo24 editors also reserve the right to edit or delete any and all comments received.