Opinion / Columnist
Blacks representation should be more than just wokeism and hypersensitivity - our values need representation too
16 Jan 2022 at 10:29hrs |
Views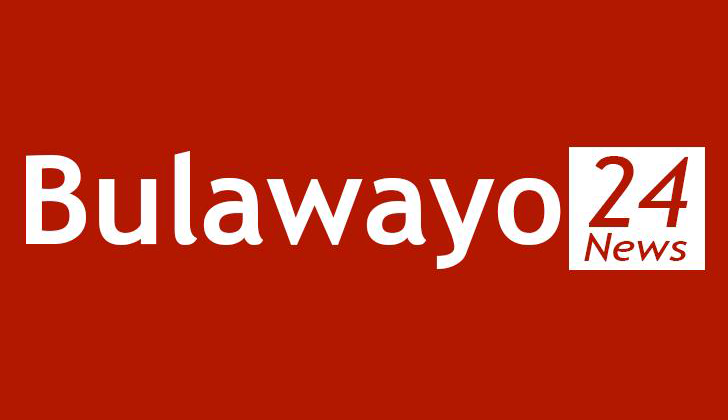 In one of the popular interviews of our generation, Meghan Markle, the Duchess of Sussex, told Oprah Winfrey about the importance of representation. I agree. But, by the same token, black people have been misrepresented by all those we look up to in various facets of our daily lives. It is sad to see that our values and ethos have been construed to misrepresent what we should stand for, either for pursuit of corporate greed, personal branding or simply due to little understanding of how to handle the social position of blacks in the universal sphere.
So called influencers, celebrities and indeed some of our social, cultural,religious and political icons, have developed an incurable obsession in wokeness and forgotten the equally important values of ubuntu.
As black people, globally or otherwise, we have enough heritage to build on. Values of ubuntu have to be at the core of these foundations. Why are we embarrassingly gullible to quickly conform to standards set by, or, of other races? What do we really accomplish by being so malleable? Why are we making other races ( Caucasians being the front-runner ) responsible for our happiness, value and success?
We can't continue to generously give other races the question of what we are really good for. For those that don't know what we are good for, or ignorantly underestimate our potential, I will task you with a research on how many global inventions came from black people. The evidence of our ancestral achievements, at a time when their behaviour was constantly supervised, their freedoms muddled in tokenism and it's hideous undertones, proves to me that there is entirely nothing that makes other races superior, apart, of course, from the unfair advantage of colonialism.
Obviously, it is clear that other races, especially white people, think that being white is one thing, while being black is another. Fine. But if this is the case, why is it difficult for blacks to understand that this argument is a constant pursuit of perennial racism, and, therefore, it is time for us to pursue values that identify us? Because, as far as I am aware, there is absolutely nothing wrong about being black.
This is not to say that we shouldn't fight social and racial injustice. This is to say that we shouldn't be forced to the position of being black. It is ours. We own it. We love it.
Our colour is not like a Salvatore Ferragamo coat, which, after a few catwalk sessions, can be exchanged for a Givenchy cardigan, or subsequently relegated to shelves of charity shops. Our skin colour is not fashionable and shouldn't be treated as such. Our colour is not a movement! We are what we are; blacks. Wokeism is simply what it is; awareness.
Let's have the ability to use the present atmosphere to develop independent foresight, without loosing our moral compass. We need to be courageous and generous at the same time. Let's not be content with the freedom to post and campaign on social media forums. Let's attempt to settle matters that affect our communities, rural and urban. Let's invest in our communities, enlightening each other about the negative narrative that we have been constantly reminded that we can't do this and that. Because such narratives are carefully designed to demean, frustrate and break our moral and spiritual integrity. Let's give each other the confidence to support our own businesses. The Kikuyu people and many other tribes support this view with their wise words that remind us that a river is enlarged by its tributaries. Desist from the chronic fault-finding within ourselves.
The global generational poverty of our people, constantly advertised on television sets and the lawless social media space, for all to see and pity, is by no doubt a direct outcome of injustices of the past. But having said that, most of this injustice can be replaced with the love for one another. I am sure no other race will ever come and teach us how to love and care for each other.
While it is wake to try and adopt a significant influence in global politics by holding bold placards in pursuit of abortion rights, progressive policies, same-sex romance and gender reassignment rights , let's not forget that our participation in global freedom should encompass self-love, unity and sharing. This is achievable. This has to be at the core of our social function. For I think we exist for a purpose to stop for a stranger and help, have compassion and elevate one another. A purpose to learn how to love ourselves. If we think this is impossible to achieve, let's pause for a minute and ask ourselves how we got to enjoy the freedoms we have today. Is it not the proceeds of the sweat of our ancestors?
In my view, it is unforgivable to have other races coming to our backyards to represent us. This can only exacerbate our economic enslavement and breed misrepresentation. The socio-economic reforms should be easily understandable to our people. The connection with these reforms should be intimate to our needs and values. Because, for far too long, we have fallen prey to misrepresentation. In numerous occasions, it's been by our own black people.For example, the endless flaunting of wealth, in the name of inspiring us is not only selfish, pointless and at odds with our values. It doesn't achieve anything. It's socially filthy. It's like inviting hungry kids to come and witness a banquet through a transparent glass wall.Such acts remind me of an Igbo adage that says, " When one is boasting of riches, they should endeavour also to tell of the source of these riches." And in Tswana they say that a fool who owns many cows is suddenly never called a fool. Such wisdom should constantly caution us of humility.
These are perfect example of how we should respect humankind. It can only be a joy for us to persist on agendas that represent us as a people and those that represent the true meaning of the enjoyment of our civil liberties. For being black has values. Values of ubuntu…….
Mandlenkosi Siziba is a social commentator and an admirer of Pan Africanism.
Source - Mandlenkosi Siziba
All articles and letters published on Bulawayo24 have been independently written by members of Bulawayo24's community. The views of users published on Bulawayo24 are therefore their own and do not necessarily represent the views of Bulawayo24. Bulawayo24 editors also reserve the right to edit or delete any and all comments received.