Opinion / Columnist
Chamisa a cunning megalomaniac
17 Jan 2022 at 06:34hrs |
Views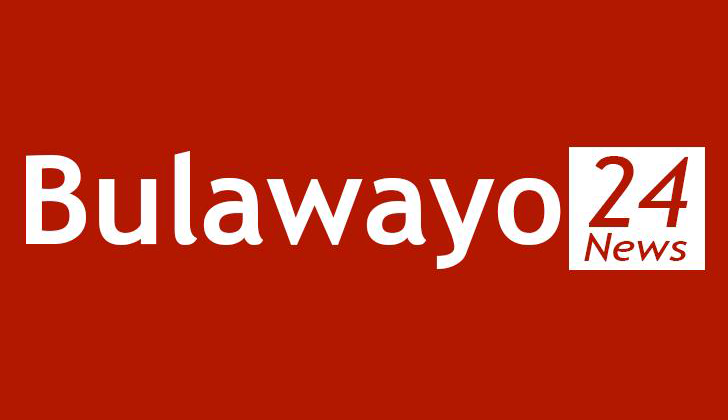 THERE is a problem that the Zimbabwean electorate is not seeing in the opposition politics of our country.
The situation cannot even be explained using the words disaster and catastrophe. Many who are following blindly will suffer the consequences of hypnosis.
A comparison of some opposition politicians and their party visions tells a lot more about what they have in their heads for their supporters.
The base of political philosophy tells a lot. When the National Constitutional Assembly (NCA) leader Professor Lovemore Madhuku coined the term "winners must work with losers" after losing the 2018 Presidential Elections, he premised his idea on the importance of political compromises that benefit the people.
For the Douglas Mwonzora MDC-T, they coined a philosophy around the "politics of rational disputation" in which ideas should fight to win political power instead of using force, intolerance and hate language.
"Winners must work with losers" and "politics of rational disputation" are new phenomena in the broader national political discourse of Zimbabwe bordering on compromise, rationality and respect for the electorate without individualistic considerations.
These views, if one has a choice, represent a shift from politics of confrontation. But another field of the electorate has followed a personality and not an idea.
Another politician, Nelson Chamisa, has however, not had time to proffer a political idea beyond the building of a personality cult around the
#NgaapindeHakeMukomana
and "Chamisa Chete Chete" rhetoric. Insights into these cultic phrases show how power-hungry Chamisa is as everything should build around him.
While many cheer him, they do follow blindly a man who has a history of "cobra politics" which he has shown a penchant for, some which can be laid bare for the electorate to have insights into the character they are dealing with. A trail of politics of betrayal and the desire for excessive power are striking characteristics in his Cobra kingdom.
The 2000 ZINASU Putsch
The beginning of Chamisa's politics of treachery, cobra-strike and cunning behaviour is a long journey. This political strategy first appeared in his days as the secretary general of the Zimbabwe National Students Union (ZINASU). When the Movement for Democratic Change (MDC) had its inaugural congress in 2000, Chamisa as secretary general of ZINASU received a letter inviting then president Hopewell Musavhaya Gumbo to contest the party's youth assembly chair position.
Chamisa withheld the letter and did not share its contents with anyone. Instead, he pushed Gumbo out of the race by tricking him to go to Mutare where "ZINASU was meeting donors". Gumbo went to Mutare unknowingly that his secretary general was sending him for an air trip in which all hotel bookings and per diems were organised. He unfortunately acted on lies. To any organisation, Chamisa has showed disloyalty ever since.
Welshman Ncube's Shame
In 2005, when the MDC was facing its first split, the Youth Assembly that Chamisa was now leading had become more animalistic, violent and intolerant. Prof Welshman Ncube, then a senior member as the party's secretary general, was a victim of Chamisa's intolerance when he was caught-up in the educated-not-educated debate regarding a lack of Morgan Tsvangirai's academic credentials and credibility to lead the party.
Today, Prof Ncube went back to the man whose intolerance was exhibited after he was beaten at the instruction of Chamisa who questioned why the erudite Ncube was challenging Tsvangirai towards the 2005 Senate Elections. The rest of what happened should not be regarded as history.
Prof Ncube was kidnapped from his office, then at Harvest House, by the youths at Chamisa's instruction. His fate was decided by a junior party official who commanded a brigade that beat him prone.
The Stockholm Syndrome is at play as Prof Ncube maintains his love, defence and loyalty to his abuser who was preparing his quest for power.
Making Tsvangirai a fool
After the trouncing of the MDC-T and Tsvangirai in the 2013 elections, there was fatigue and exhaustion in the opposition camp. Then secretary general Tendai Biti had given a post-mortem of his party's loss and signalled that it was difficult for them to recover under Tsvangirai, hence wanted new leadership. It became evident there were people plotting against Tsvangirai.
Chamisa was in the mix as the opposition party's organising secretary. He clandestinely talked with the Biti camp to fire Tsvangirai but in public he stood with the leader. It was a façade. Chamisa also went to Paul Madzore, then party provincial chair for Harare and sold him the idea to fire Tsvangirai, to which he agreed. Unsuspectingly Madzore was being recorded by Chamisa who afterwards went to Tsvangirai and played part of the recording. When the day of reckoning for Tsvangirai came at Mandel Training Centre in April 2014, the ensemble of Biti, Madzore, Jacob Mafume and others were exposed by Chamisa as he bulldozed his way to the party's top post. Chamisa condemned his fellows and said he was loyal only to Tsvangirai.
A naïve Tamborinyoka
When it was visible that Tsvangirai was incapacitated and himself appreciating that the odds of nature were becoming high over his life, he unconstitutionally appointed Elias Mudzuri as vice president of his party. Tsvangirai did this to deal with an ambitious internal problem, Dr Thokozani Khupe. Mudzuri was to lead the MDC-T to its next congress because he was a "stabiliser and carries political wisdom" to do so.
On the other hand, all this was happening while Chamisa was also making concessions with Tsvangirai's wife Elizabeth Macheka who fed him information using the now undesirable Luke Tamborinyoka. Through Tamborinyoka and Elizabeth, they acted against Tsvangirai's desire and appointed Chamisa to "leave the party to the young generation".
This helped create the overblown yet short-lived "generational consensus" talk which Tamborinyoka insidiously referenced as he controlled Tsvangirai's social media accounts. Tamborinyoka was used because of his vicinity to Tsvangirai with the hope that he would have a senior position with the "new boss," Chamisa. Unfortunately, the 2018 Goromonzi West parliamentary elections scenario is proof he had been rendered untenable despite engineering Chamisa's "appointment" as one of the deputy presidents in June 2017.
Tamborinyoka's political life, if ever he is to have one, is hanging by the thread. Fadzayi Mahere's appointment as party spokesperson was a fatal technical knock-out. He was sold a dummy! Tamborinyoka is no longer the "young blood" needed.
Abandoning "stupid" protesters
The August 2018 violence triggered by Chamisa's supporters who were using the "defending the vote" spectacle invited his wrath to the shock of the entire political world. Chamisa will never take responsibility when outcomes he would have initiated go south. When his supporters burnt vehicles and promoted violence in his name, he clearly told them they were "stupid". With all the love they had and have for their "leader" they still follow him blindly as sheep heading for slaughter as if he will give them a way to salvation.
Chamisa has betrayed those he has worked with since his days of student activism, those he called brothers at the inception of the party and even his supporters. There is an imminent danger to have him closer to the highest office, the biggest being he will manipulate the nation's aspirations all for himself and emerge as a fascist totalitarian leader, tyrant and dictator as traits are visible.
Inside Chamisa's Head
The desire for excessive power is never a fine madness. Inside Chamisa's head he is the almighty, omnipotent, invincible and god-like star character on Zimbabwe's political landscape. All things start and stop with him. He is a diseased politician, a man who cannot nurture and sustain, or even mend relations. He sees himself as the alpha and omega of the future of Zimbabwe, a country whose freedoms came out of a revolution.
Did you know in the MDC-T after the 2018 elections, out of 28 National Executive Council members, only one refused to accept the Constitutional Court's verdict on the Presidential Election outcome? There are no guesses as to who that is.
The brigandry of the
#NgaapindeHakeMukomana
and "Chamisa Chete Chete" themes excite him so much because they give value to himself. His ego tells him he no longer accepts the views and ideas of others.
He thinks he is the messiah and the anointed one. It is for all to see. Renegades like Biti, Prof Ncube, Madzore and Job Sikhala have nothing to say to Chamisa because he is all-knowing. They should not be comforted in his vicinity because he brags of being the venomous "cobra" that strikes. No one wants a leader like that, even so, a colleague.
Source - The Herald
All articles and letters published on Bulawayo24 have been independently written by members of Bulawayo24's community. The views of users published on Bulawayo24 are therefore their own and do not necessarily represent the views of Bulawayo24. Bulawayo24 editors also reserve the right to edit or delete any and all comments received.