Opinion / Columnist
The need for social media regulation
21 Jan 2022 at 05:37hrs |
Views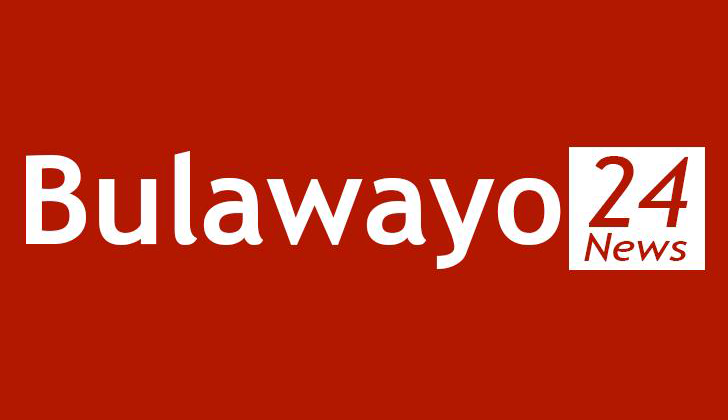 IT is estimated that half of the world's population is now using social media. This is according to the Digital 2021 Global Statshot report.
Global Web Index (GWI) puts it at 57,6% with about 400 million new users added to the list each year. The exponential increase in the use of social media has necessitated the development of laws to regulate and govern social media worldwide.
Social media is computer-based technology that facilitates the sharing of ideas, thoughts, opinions and information through the building of virtual networks and communities.
There are various social media platforms, of which the most common are WhatsApp, Facebook, Twitter, Instagram and YouTube.
Zimbabwe has lagged behind other countries in enacting laws that govern cyberspace and social media. The Data Protection Act was gazetted in December 2021 to provide for the lawful use of media technology and the investigation and collection of evidence of cybercrime and unauthorised data collection and breaches and the admissibility of electronic evidence in court.
The Act was long overdue and welcome to fill the void created by the legal vacuum amid fast and ever-changing technological changes. Admittedly, the Act is not perfect and many grey areas remain that create loopholes and opportunities for abuse and manipulation by users and the State alike. Some media practitioners view the Act as potentially repressive and likely to be used to muzzle online media houses and limit media freedoms in cyberspace.
The notion of regulating the social media space in Zimbabwe always meets with criticism. The perception seems to be that social media is a space where people have absolute freedom to express themselves without laws and rules because the internet has no central government and no one claims ownership of it.
Indeed many people hold this view and act accordingly but that is a mistaken view. For a long time in other countries there have been laws and rules governing computer use and the internet.
The majority of countries have had cyber laws for many years which include governing the use of social media. By way of comparison, in neighbouring South Africa there is the Cybercrimes Act which exists to detect, prevent and investigate all manner of cybercrimes including those committed on social media.
In the United States, there is no single law regulating cybersecurity but different states have their own laws. Examples are the Digital Millennium Copyright Act and the Communications Decency Act. In the United Kingdom, the Computer Misuse Act of 1990 sees to all matters regarding cyber and computer-related crimes. The need to regulate the internet and social media is a universally agreed upon concept. The only difference lies in the extent of the regulation. Some countries have very repressive laws while others have fairly relaxed laws but it is all regulation, nonetheless.
Social media law is a developing specialised field of law. Law schools in some universities now offer it either as a course on its own or a course option. Social media law has both criminal and civil aspects like in the material world. It is essential to regulate social media in order to deal with the crimes related to it. People cannot be left to get away with crimes wherever they are committed. The consequences of all crimes are serious. Infringement of privacy is one of the biggest transgressions committed on social media.
Examples of this include unlawful public sharing of other people's private and confidential information or other aspects of their lives without their consent.
This infringes other peoples' right to personal dignity and their protection against humiliating and degrading treatment. People casually share images and other content on social media relating to infidelity or alleged crimes without realising the unlawfulness of it.
People's lives, careers and reputations have been ruined by mere social media gossip and rules. Social media has no central control and, therefore, there is no opportunity for aggrieved people to defend themselves and salvage their reputations. Social media is a virtual bottomless pit and an unending unforgiving maze into oblivion.
Other civil infringements include defamation, cyber-bullying, abuse and theft of intellectual property, pornography and others. The many social media infringements are defined in the Act and the penalties which accrue to them including imprisonment and fines.
While violators can be prosecuted and imprisoned by the State, private individuals who feel aggrieved by the actions of social media users can file lawsuits for defamation and other breaches and claim damages. Even before the Data Protection Act, legal instruments like the Post and Telecommunications Act and the Criminal Code could be used to deal with some cybercrimes.
The most serious concern in dealing with social media crimes is the problem of anonymity. Even the gods themselves struggle in vain to find a solution to the problem of ghost accounts.
These are accounts whose origin is very difficult if not impossible to track to unmask the identities of the people behind them in order to hold them liable for their crimes.
This is the biggest challenge for regulatory bodies such as the Zimbabwe Media Commission and other media bodies seized with handling complaints by the public when they have been defamed or abused on social media.
Governments can also be the biggest abusers of the internet and civil liberties. Without just cause, they can order the complete shutdown of the internet or social media sites or even spy on political opponents.
This is done at politically sensitive moments like elections or protests, accusing the internet and social media of fuelling anti-government narratives.
Examples include the shutdown of the internet by the Zimbabwean government in January 2019 during nationwide fuel price increase protests and resultant riots.
In Nigeria, President Muhammadu Buhari ordered the shutdown of Twitter in the whole country for seven months from June 2021 to January 2022 after a spat with the micro-blogging site following the deletion of a tweet he had posted. India has earned itself the name "internet shutdown capital of the world" because of the regular government-ordered complete or partial shutdowns of the internet for various reasons.
The Software Freedom Law Centre recorded a total of 550 internet shutdowns since 2012.
Making a case for effective social media regulation is not an argument for limiting peoples' civil and media liberties.
The majority of social media users including anonymous accounts are fairly responsible and do not use social media as a wall through which to attack and abuse people and distribute harmful content.
Social media has its many social and economic benefits and as such should not be over-regulated. The numerous benefits also come with their own challenges.
Social media is used to effectively promote such vices as child pornography, violence, political insurgency, terrorism and fake news among a plethora of ills.
Fake news is used to spread harmful conspiracy theories which have a detrimental effect on public health and public security. Fake news about the origins of the coronavirus and COVID-19 vaccines heightened public panic and the rejection of science-based advice which has harmful consequences that are still being experienced.
There are many other examples that point to the need for more effective but balanced regulation of social media.
Miriam Tose Majome is a lawyer with Veritas. She writes here in her personal capacity and can be contacted on mtmajome@gmail.com.
Source - NewsDay Zimbabwe
All articles and letters published on Bulawayo24 have been independently written by members of Bulawayo24's community. The views of users published on Bulawayo24 are therefore their own and do not necessarily represent the views of Bulawayo24. Bulawayo24 editors also reserve the right to edit or delete any and all comments received.