Opinion / Columnist
When it gets cold outside Zanu-PF
27 Jan 2022 at 04:37hrs |
Views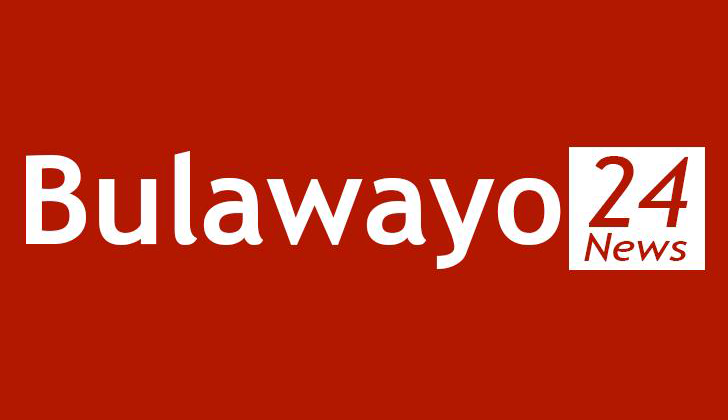 Last week various social media platforms and some online publications were awash with the news of a meeting in South Africa between former Zanu-PF members namely G40 kingpin, Saviour Kasukuwere, expelled Zanu-PF member and former Chivi South legislator, Killer Zivhu and expelled and former Zanu-PF Mashonaland West chairman, Temba Mliswa.
The motor-mouth Mliswa is also the Norton independent legislator.
The purpose of the meeting was to plot a come back into the revolutionary party citing grievances such as the fact that some Zimbabweans from the opposition were being appointed to the boards of some organisations and parastatals ahead of them.
They also cited alleged persecution of those who "loved the party and respected (former) President (Robert) Mugabe" among other issues.
The meeting was followed by a statement issued by Kasukuwere which was extensively covered by some anti-Zanu-PF publications such as ZimEye.
Other media houses like The Standard interviewed him ostensibly to get clarification from him on the matter.
Kasukuwere indicated in the statement that he intended to come back to the ruling party to "save Zanu-PF" and exhorted other G40 elements outside Zanu-PF to make "painful decisions.
Self-mandate
In order to create the impression that he had the mandate of many disgruntled former Zanu-PF members, whatever the circumstances of their departure from the party, Kasukuwere claimed that his intended forced return to Zanu-PF "must not be about an individual, but the collective interest of all cadres."
Kasukuwere conjured up with words the non-existent impression that he was the natural choice of a leader of the former Zanu-PF members and bitter G40 elements who intend to return to the revolutionary party without undergoing the usual process of applying to re-join Zanu-PF.
"I receive calls and pleas from cadres on a daily basis. It weighs heavily therefore that a solution should be found for our comrades to live their normal lives without victimisation and ostracism," he said in the statement hollowly.
G40 members have always nursed an entitlement mentality. They think that by being adherents of the former First Family they have a dynasty-like right to lead Zanu-PF and Zimbabwe.
Zimbabwe and Zanu-PF have moved on since they cowardly went into self-exile in November 2017. Zimbabweans are witnessing development which the previous administration was stalling citing sanctions.
Notwithstanding the sanctions, President Mnangagwa's Government is delivering development using local resources. He is bricking a firm infrastructural foundation upon which to anchor the improvement of the quality of the people's lives based on Vision 2030.
"It is cold out there"
Back in 2008, self-exiled G40 and bitter critic of President Mnangagwa, Professor Jonathan Moyo, who had been readmitted into the party following a stint in political wilderness, testified that "It's cold out there" in reference to the life of former senior Zanu-PF members outside the party.
Moyo had been expelled from Zanu-PF in February 2005 after defying the party's directive to reserve Tsholotsho constituency for a female candidate ahead of the polls held that year. He contested as an independent candidate and won. Going through Kasukuwere's statement one could tell which points came from Mliswa. The gripe against the appointment of former MDC members to some positions is an example.
Mliswa was used to his previous life of abusing his party membership and senior position for self-enrichment. In 2014 Mliswa made headlines for attempting to extort US$165 million from businessman, Conrad "Billy" Rautenbach as "consultancy fees" to enable the latter to see President among other reasons.
In December 2009 he seized British businessman, Paul Westwood's two companies, Noshio Motors and Benbar using the name of Zanu-PF after receiving tacit approval and support from Kasukuwere who was the Minister of Youth Development, Indigenisation and Economic Empowerment.
In a leaked audio of a conversation with an individual, who the media said was businessman, Kuda Tagwirei, Mliswa did not hide his indignation with President Mnangagwa for appointing the retired national swimming sensation, Kirsty Coventry as the Minister of Sport Youth, Sport, Arts and Recreation.
Although he justified his complaint by stating that Minister Coventry was not a politician, Mliswa, a fitness enthusiast and former fitness trainer of the national men's soccer team, the Warriors, wanted the portfolio for himself.
This was despite the fact that he had been expelled from Zanu-PF in February 2015 for undermining its leadership.
It is clear that Mliswa is dying to rejoin Zanu-PF so that he can continue to abuse it for personal gain as before. He continues to attempt to use his previous connections as former Mashonaland West Provincial chairman and Hurungwe West legislator to influence politics in the province in anticipation of a return to the Zanu-PF fold someday.
Mliswa had the attendees of a November 2018 rally addressed by President Mnangagwa at Murombedzi in Zvimba District in stitches when he enthusiastically shot up when the President merely mentioned his presence at the meeting.
The rally goers laughed more when the President asked him to sit down which he did with shame written all over his face. It was, therefore not surprising to see him in an image of him, Kasukuwere and Killer Zivhu which went viral ahead of Kasukuwere's statement.
As for the ambitious Kasukuwere, it is very apparent that nothing much of his Migdale Holdings business empire is still visible of the ground. He may have had some wealth of some kind to sustain his stay in South Africa, but at some point he has to earn a living.
This is the point that he has reached, no wonder his increasing agitation to take over Zanu-PF using shadowy organisations like Zimbabwe National Youth Service Association (ZNYSA) and desperate individuals like South Africa-based Ntokozo John Msipha, who drove the failed Tyson Wabantu Movement project and the Namibia-based Never Maswerasei, who is fronting the current effort to railroad him to the helm of Zanu-PF ahead of the 2023 elections.
The little known ZNYSA was so named to confuse people that the Zimbabwe National Youth Service Graduates Association (ZNYSGA) is supporting his bid to take over Zanu-PF.
The hare-brained reason behind the naming of such an organisation was to hoodwink people into believing that the youth, especially from his home province of Mashonaland Central from which National Hero, the late Border Gezi, who pioneered the National Youth Service programme also hailed, are supporting Kasukuwere.
The failure of Kasukuwere's business and political ventures such as the Tyson Wabantu project is indicative of someone who is over the hill and is desperate to make a comeback using whatever means including wrong ones.
In local parlance the youth, with whom he is trying to endear himself, would say, "Kasukuwere apera."
As for Zivhu, many will know how he, like the rest of the G40 elements thought that all they needed for success in politics was to hang on former First Lady, Grace Mugabe's skirt hems.
He needed her badly to protect him from the law for his habit of fleecing of desperate Zimbabweans trying to earn an honest living through cross border trading. Zivhu was the queerest attendee of the South African meeting given his tweets which indicate his prevarication between supporting President Mnangagwa and opposition leader, Nelson Chamisa.
Zivhu, like Kasukuwere, has come to realise that without Zanu-PF he has no clout of his own especially after thieving from the cross border trading constituency which raised him from the dust of Chivi. Like Kasukuwere, he badly needs a political home or risk being consigned by circumstances to the fringes of Zimbabwe's political landscape. He is pinning his desperate hopes on the hopeless but ambitious Kasukuwere and the greedy Mliswa for political survival.
No future outside Zanu-PF
Although Kasukuwere's statement sought to cast aspersions on President Mnangagwa and his administration, it paradoxically only succeeded in corroborating Prof Moyo's sentiments on the frigid life outside the Zanu-PF family.
The fact that he attempted to form a political movement based on former Zanu-PF members or current-but-disgruntled ones as a foundation for an opposition political party or a lobby group to enable him to re-join the revolutionary party indicates that former senior party members can't have a meaningful future without Zanu-PF.
Fellow G40 kingpin, Walter Mzembi, like fellow former Zanu-PF senior members such as the late National Hero, Edgar Tekere, Margaret Dongo, Daniel Shumba and former Vice President, Joice Mujuru among others, formed a party, the People's Party in January 2020. The project, however, did not get anywhere, as Mzembi was among the first to quit it in May the same year. Even the first senior member to leave Zanu-PF and form a rival party, the late Reverend Ndabaningi Sithole tried to hold onto his own, but the outfit ended up joining Zanu-PF in February 2018.
The party contested the 1980 elections as ZANU Mwenje/Isibane (light) and lost and was later renamed ZANU Ndonga (knobkerrie) but it was largely a tribal outfit which did not enjoy any popularity outside the boundary of Chipinge District in Manicaland Province. It changed from a party striving to be a leading light to one espousing conflict or violence if the knobkerrie symbol was anything to go by.
Knock on Zanu-PF's door
Kasukuwere, Mliswa and Zivhu are not the first members to be expelled from Zanu-PF in the party's nearly six decades of existence. They are not special species of political players that the party should pander to their childish political tantrums. Many people have left the party, sought to return and are back in Zanu-PF without drama. These include those who were expelled both in 2015 and 2017. Among these are Didymus Mutasa, Kudzanai Chipanga, Makhosini Hlongwane, and Ambrose Mutinhiri among others. Even those who had defected to the opposition such as Tracy Mutinhiri applied to re-join the party and was gladly accepted back last year.
If Kasukuwere and company are serious about joining the party to serve Zimbabwean and not their egos, they should simply swallow their pride and apply to re-join Zanu-PF. If they are not after power and opportunities for self-enrichment as is the case with Mliswa, they should knock on Zanu-PF's door and they will be re-admitted. Kasukuwere's former fellow G40 element, Chipanga did it and he does not regret it. He is happily serving his party and nation.
If Kasukuwere was humble and prepared to serve the party and the people from a lowly position of a cell member as every returnee does, he would easily apply for re-admission. If he was not seeking to re-join Zanu-PF with an entitlement attitude born of his clique's pre-November 2017 mentality that proximity to the then First Family entitled them to succeed former President Mugabe, he would be back in Zanu-PF by now. The gravest mistake that he is making is planning to use force to revenge for his cabal's failure to succeed former President Mugabe owing to Operation Restore Legacy at a time that they thought the prize was already in the bag.
There is no way that he can re-join the party for as long as he and his hangers-on think that Zimbabweans from other political parties or without a political background cannot serve this great country. He and his group have no room in Zanu-PF for as long as they think that they can use force and violence to seize control of Zanu-PF as the tonne in Kasukuwere's statement showed.
Source - The Herald
All articles and letters published on Bulawayo24 have been independently written by members of Bulawayo24's community. The views of users published on Bulawayo24 are therefore their own and do not necessarily represent the views of Bulawayo24. Bulawayo24 editors also reserve the right to edit or delete any and all comments received.