Opinion / Columnist
Mnangagwa, break these chains
29 Jan 2022 at 14:34hrs |
Views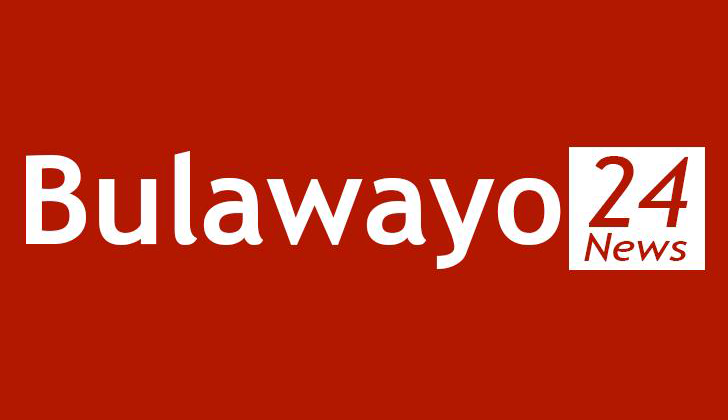 ONE of Zanu-PF's defining traits is impunity - accentuated by the party leaders' utter disdain for the rule of law and constitutionalism.
The primitive arrogance is on display everywhere. Someone holds a contrary view? Just bludgeon them into submission.
Someone is genuinely opposed to corruption and cronyism? Concoct false accusations against them. Someone stands up for democracy? Eliminate them. It gets too predictable, does it not?
Zanu-PF is caught in a time warp. 200 years from now, gobsmacked political scientists will sit around computer screens and curiously examine this most unusual relic of prehistoric politics.
This week, Zimbabwe appeared before the United Nations Human Rights Council for the annual Universal Periodic Review.
Justice minister Ziyambi Ziyambi presented his report, outlining what he said were the government's accomplishments in implementing recommendations from the previous review.
Among these purported achievements were: the mainstreaming of national disability policy; compliance with international conventions and treaties on racial discrimination; international conventions on civil and political rights; as well as compliance with international obligations on economic, social and cultural rights. Ziyambi also reported back on the National Development Strategy which he said was bringing economic stability.
He also dwelt on the national Covid-19 response, revealing that 7.5 million citizens have been vaccinated.
In a nutshell, the minister was hard-pressed to paint an overly rosy picture of a government that is hard at work and very serious about improving the quality of life.
But impunity can only take you so far. The international community will hold you accountable. We witnessed this at the UN Human Rights Council this week.
After Ziyambi presented his report, member states got an opportunity to ask pressing questions. The big question was: Is the Zimbabwean government living up to its human rights obligations?
This is the third time Zimbabwe has been assessed by the UN council, the first time being in October 2011 followed by November 2016. It has been long since the last review.
The global community rarely gets such a glorious opportunity to properly scrutinise the omissions and commissions of an autocratic government.
Although the UN Human Rights Council is not a court of law and cannot be objectively expected to play an adversarial role, the first observation from the proceedings is that the world knows exactly what is happening in Zimbabwe.
The government may intimidate journalists and human rights defenders, but the truth will always prevail. And before the Zanu-PF overlords are tempted to resort to the usual "we are under attack from imperialism" smokescreen, we should look at the nations which raised concern over the government's human rights record.
They included Angola, India, Norway, South Africa and Sweden. Zanu-PF cannot claim that these countries are driven by imperialist intrigue.
The problem with Zanu-PF elites is that they have perfected the art of shooting themselves in the foot. The Motlanthe Commission of Inquiry, appointed by the Zimbabwean government, recommended that the persons responsible for the murder of unarmed civilians in Harare on 1 August 2018 be brought to justice. This has not been done.
The killings happened in the full glare of cameras. President Emmerson Mnangagwa - whose human rights record was already in tatters - has dragged Zimbabwe back to the gutter by failing to fully implement the commission's recommendations.
What is stopping him from doing the right thing? You cannot slaughter innocent people in the middle of Harare in broad daylight, with international media cameras rolling and election observers all over the place, and hope to get away with criminality.
Through such naked impunity, the Zanu-PF regime starkly refuses to apologise, compensate the victims and bring to justice those who perpetrated the Gukurahundi genocide. It is also the reason why there is still no justice for activist and journalist Itai Dzamara, whose fate remains unknown, seven years after he was abducted by state agents.
The government told the UN this week that no journalist has been arrested in Zimbabwe for doing their work. That is a blatant lie. Journalist Hopewell Chin'ono spent 84 days in pre-trial detention at Chikurubi Maximum Security Prison.
His broadcast camera and other digital equipment were seized illegally by the police. These are the actions of a criminal state.
In 2020 alone, the Media Institute of Southern Africa recorded more than 50 violations of media freedom. Last year, Misa recorded 15.
This year, so far, three cases have been recorded. On 12 January this year, NewsHawks journalist Mary Mundeya was arrested while covering a demonstration by teachers at the National Social Security Authority offices in Harare. Intimidation, harassment, assault, unlawful detention and torture pose a grave threat to Press freedom.
Mnangagwa's government has still not instituted an independent complaints mechanism to investigate and bring to justice members of the security forces who violate human rights.
Rogue soldiers and policemen have since graduated from being Zanu-PF's political shock troops to masterminding armed robberies and terrorising law-abiding citizens. Who will bring them to book?
There are too many unregulated firearms in the hands of criminals-and a significant proportion of these weapons have been smuggled out of state armouries.
The brutal reality - and the pun is unavoidable - is that Zanu-PF regime is just not serious about human rights.
Source - thenewshawks
All articles and letters published on Bulawayo24 have been independently written by members of Bulawayo24's community. The views of users published on Bulawayo24 are therefore their own and do not necessarily represent the views of Bulawayo24. Bulawayo24 editors also reserve the right to edit or delete any and all comments received.