Opinion / Columnist
Male legislators, marriage laws
11 Mar 2022 at 20:12hrs |
Views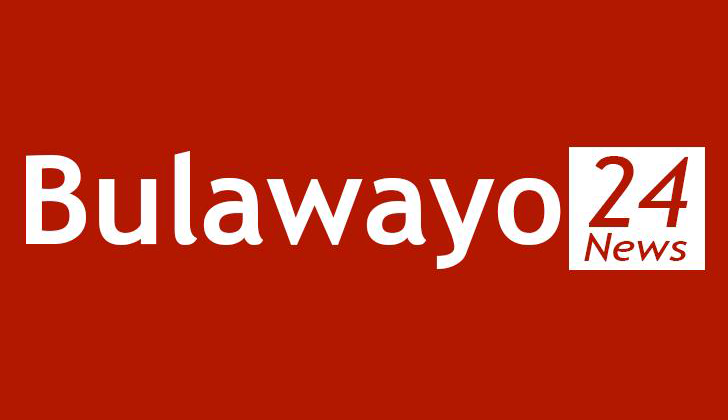 ZIMBABWE on Tuesday joined the rest of the world in commemorating and celebrating International Women's Day.
This is a day set aside worldwide to recognise and celebrate the social, economic, cultural and political achievements of women.
It is also a day to raise awareness about the need for women's equality in all spheres where they are disadvantaged and denied opportunities simply for being women.
Every year has a special theme and this year's theme is Break the Bias. It aims at stopping deliberate and unconscious bias which prejudices and stands in the way of women's progress in whatever endeavour they are involved in.
Bias means the inclination or prejudice for or against one person or group often in a way that is considered to be unfair. It means more or less the same as prejudice. Bias can be deliberate or unconscious.
There is an ingrained misplaced belief that women politicians, no matter how highly-placed, are predetermined to be interested and responsible for contributing more to issues to do with marriage, sex and children.
Male politicians on the other hand are supposedly more inclined to "serious" pursuits such as finance, war, business and politics.
On Women's Day this year, a day dedicated to breaking biases against women, two legislators treated the gallery to a fine display of the very bias and stereotypes that are being fought.
The interesting thing is that in their own ways both lawmakers a male and a female did not realise the bias they were acting out. It goes to show that bias against women can be effortless and unconscious and not always deliberate.
Sometimes perpetrators and victims take part in bias and prejudice without knowing or even thinking about it.
Due to conditioning, women do not easily notice that they have been discriminated against. They unwittingly play into and feed the stereotypes against them.
As highly placed as women parliamentarians are the debates to do with sex and marriage are relegated to them.
The unspoken understanding is that women lawmakers are the custodians of certain debates. On Women's Day, the Member of Parliament for Norton Temba Mliswa stood up in Parliament and accused women parliamentarians of not having contributed or at least meaningfully to the Marriages Bill debate in the August House in its various stages.
The Marriages Bill had returned to the National Assembly from the Senate and was being read for the third time when Mliswa made the remarks.
He accused women legislators of not having said anything about the Bill. A woman legislator Tatenda Mavetera immediately took to the floor to vigorously counter that charge.
She defended women parliamentarians saying they had actively taken part in the debate and "made a lot of noise about it" She was greatly incensed by Mliswa's charge and was very defensive.
She took the accusation as an affront to herself and fellow women parliamentarians. She was miffed at the notion of women being accused of neglecting their duty to the extent of failing to contribute in debates they are responsible for and whose issues they are closer and dearer to than men.
She accused Mliswa of misinforming the House and challenged him to withdraw the accusation.
He withdrew the statement somewhat insincerely because even as he did he chided women MPs to contribute to the debate as if they were little girls needing his counsel.
The encounter between the two raises a number of interesting points.
Stereotypes about men and women were always hard to beat and it will take more than special days to change them. Mliswa felt totally comfortable in chiding the women because it seemed like the most reasonable — almost natural thing to do. Women had seemingly failed because this was "their" issue yet they had left it to men to do their job for them.
The fact that Mavetera was so incensed by the accusation and took it personally is reflective of the insidious bias and prejudice against women and how women easily submit to it.
Her anger and defensiveness were a tacit acceptance that marriage is a woman's issue and she did not want women to be accused of neglecting their post.
The belief that marriage laws affect women more than they affect men is misplaced.
The Marriages Bill includes the law on child marriages and the expectation is that women have more responsibility to debate it than men.
It never occurred to Mavetera to throw the charge back at him and ask him what male parliamentarians had done as a bloc to assume a common position which he was expecting from women.
Men are subject to the same marriage laws that bind women and so they should have equal responsibility in debating issues to do with marriage.
Strangely and inexplicably, the responsibility of marriage laws is given to women.
Women are not more responsible for marriage laws than men.
Men have sisters, mothers, daughters, nieces and other relatives who are affected by marriage laws.
Men are also marriage partners and are affected by the same laws that women are subjected to.
Mavetera should have demanded even more strongly for Mliswa to say what he and his fellow male MPs are doing as male legislators to fight child marriages given that men are the ones who marry children and that the power to end it lies entirely in their hands and they can stop it if they really want to.
------
Miriam Tose Majome is a lawyer at Veritas and she writes in her personal capacity.
Source - newsday
All articles and letters published on Bulawayo24 have been independently written by members of Bulawayo24's community. The views of users published on Bulawayo24 are therefore their own and do not necessarily represent the views of Bulawayo24. Bulawayo24 editors also reserve the right to edit or delete any and all comments received.