Opinion / Columnist
March 26 by-elections: Safe and swing national assembly seats
15 Mar 2022 at 13:48hrs |
Views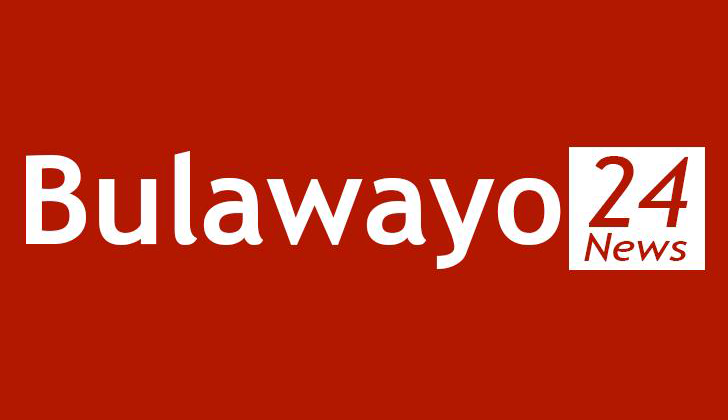 Battles between different political parties and independent candidates will play out in one of the most important by-elections in decades this March 26 as these by-elections will not only deliver a report card to President Emmerson Mnangagwa's government but also test the strength of the country's new political party Citizen Coalition for Change (CCC) away from the MDC Alliance debacle ahead of the 2023 general elections.
Ballots will take place in across the country, with some 1 million people eligible to vote for candidates vying for 28 National Assembly and 121 municipal positions of power. Politicians and analysts, keen to gauge the electorate's mood, will be watching the pre-ballot and outcomes closely.
Of the 28 seats, 21 are as a result of recalls by MDC-Alliance -20 and Zanu PF with one recall in Chivi South then represented by Killer Zivhu. One more seat from Zanu PF come as a result of redeployment of Victor Matemadanda from Gokwe Central to become Zimbabwe's ambassador to Mozambique replacing the late Ambassador Lt Gen. Douglas Nyikayaramba (rtd).
The other six seats come as a result of death of sitting members with five seats from Zanu-PF in Marondera East, Mberengwa South,Murewa South, Mwenezi East and Tsholotsho South. While one seat is from National Patriotic Front (NPF) then represented by the late Masango 'Blackman' Matambanadzo in Kwekwe Central.
If we are to calculate the winning margins of 2018 parliamentary election we find that long before a single vote is cast, the results in 20 of the 28 National Assembly seats across the country are already a foregone conclusion. The Westminster's voting system writes off real competition. How you may ask? Well, one often critiqued facet of Zimbabwe's First Past the Post electoral system is it divides up the country into 'safe seats', said to be almost impossible to win (as long as voters still towing party line creating 'forever seat'), and 'swing/marginal seats', said to be the true battlegrounds of Zimbabwean elections.
Although there is no formal definition in Zimbabwe yet there are some functional constituency seats which are regarded as fully secured by a political party. In this by-elections, fully secured by the opposition camp are '15 seats', one in Bulawayo, 10 in Harare and one each in Manicaland, Matabeleland North and two in Midlands province have been safe seats of the MDC-T (Alliance) since 2008 until now with Dangamvura Chikanga being the 'safest seat' having 32 381 votes against Zanu PF's 9 856 ballots in 2018 general elections.
The ruling Zanu Pf has five 'safe seats 'with Mwenezi East being the 'safest seat'- 22 926 against MDC Alliance- 3 574 in 2018 harmonised elections. It has been a safe seat of the ruling party camp since 2008.
Now remember there is a spectrum between safe and swing seats. Safe seats can still change hands in a landslide election, such as Bulawayo South being lost by the MDC-Alliance to Zanu PF at the 2018 general elections, whilst other seats may remain marginal despite large national swings, such as Harare South, which Zanu PF narrowly won in every election in the past 14 years, despite having both major victories and defeats during this time. Harare South would still be seen as marginal seat, even though it had been held by Zanu PF for a long time. Safe seats are usually seats that have been held by one party for a long time.
As ever, much of the focus will be on swing constituencies – places where the winning majority in 2018 was small and in our case those seats that have a history of changing hands. However, at this by-elections the parties will also be targeting a number of constituencies beyond the marginal seats.
As alluded earlier, there is no definition of swing/marginal seats in Zimbabwe. However, for arguments' sake let's use a common definition widely used (with degree of variation) in, Australia, Canada, United Kingdom, and the United States which say normal working definition for a marginal seat is one where the majority was under 10% that is the difference between the share of votes cast for the winning candidate and the second-place candidate in an election. In this case 2018 general elections.
Therefore, swing seats dominance, coupled with the control of safer states, put the by-elections odds in CCC's favour as 15 seats are your typical 'opposition safe seats' with ruling Zanu-PF hanging on five 'safe seats'. Early voting through postal votes by security apparatus, voter apathy and different costs of voting that can affect turnout –including gerrymandering (a process of manipulating the boundaries of an electoral constituency so as to give advantage to one party or class. The Zimbabwe Electoral Commission (Zec) has faced repeatedaccusations of gerrymeadering in its operations), registration, poll opening times of 7 am- 7pm and how accessible polling is – means there is still much to be revealed on election day. In the current by-elections there are eight marginal seats, using the 10% definition-although that does depend on turnout and the size of the constituency and in our case we will also include those seats with a notable history of changing hands, eight out of a total of 28 are potentially to be tightly contested.
Here are eight constituencies worth keeping an eye on:
Epworth, Harare while cities such as Harare and Bulawayo are polling well for the opposition, the two cities remain the 'theatre of dreams' for every other political party. Epworth has changed hands before between MDC-T and Zanu PF. In 2000, 2005, 2008 the seat was firmly in MDC-T's hands before it briefly slipped to Zanu PF in 2013. However, in 2018 MDC Alliance reclaimed it -MDC Alliance 26 082 against Zanu PF-16 149 followed by an independent Havizeyi Makari with 10 745. The fight for control of Harare's legislative agenda has been concentrated in constituencies that have high levels of illegal settlements, those that have a mixture of urban and farming areas and has been going on since the first parliamentary election of 2000, when Zanu PF tasted defeat in major urban cities. Mnangagwa's government had enjoyed a popularity boost in the early part of this year over the promise to give title deeds to informal settlers in urban areas such as Epworth but that appears to have been knocked by a recent bout of inconsistent statements concerning the same issue in recent days.
Gokwe Central, Midlands, a possible string board for CCC into the other eight Gokwe constituencies and wider Midlands apart from Gweru. The people voted for Zanu PF in 2018-Victor Matemadanda Zanu PF- 9 997 and Lisias Mutegwe of MDC-Alliance -8 207.
Kwekwe Central Midlands, National Patriotic Front (NPF)-7 578 and Blessing Chebundo-MDC Alliance-7 127 and Zanu PF-4 571 in 2018 general elections. Mr Matambanadzo is the only MP to have won on NPF ticket crushing both MDC Alliance and Zanu-PF. The seat was famously literally 'snatched' from current President Emmerson Mnangagwa by MDC's Blessing Chebundo in 2000 and 2005 before the seat switched to Mnangagwa's ruling Zanu PF in the March 2008 general elections. Zanu PF was to reclaim the seat in 2013.
Nkulumane, Bulawayo. In 2018, MDC Alliance- 7 409 candidate Ivumile Kucaca Phulu and David Ndlovu-Zanu PF -4 261. In 2015 Zanu-PF won in the Nkulumane constituency by-elections after MDC-T did not field a candidate in protest of government resistence to effect electoral reforms. Apart from Bulawayo South seat that Zanu PF's Rajeshkumar Modi scooped from MDC Alliance, Zanu PF was to lose with a lower margin in Nkulumane and Pelandaba-Mpopoma constituencies. Therefore, Zanu PF will be looking to wrestle the Nkulumane as a confidence boaster in the CCC stronghold.
Marondera Central, Mashonaland East. The hotly contested Marondera Central is just 70 kilometres east from the city centre of Harare. The seat created in 2008 after the delimination process taking some areas of both Marondera East and Marondera South and has a mixure of urban area and farming zones along with other rural and working class areas. A lucrative seat which is one of the most emotionally contested seat with MDC-T's Ian Kay winning the constituency in 2008 before Zanu PF's Ray Kaukonde salvaged it in 2013. Zanu PF was to win back the seat in 2014 by-election after a recall of Kaukonde. MDC-T did the extraordinary and reclaimed the seat in 2018 with 16 604 votes against Zanu PF's 8 386. The 2008 and 2013 battle for control of Marondera Central was a turning-point, halting the MDC advance in Mashonaland East. It seems neither CCC nor Zanu-PF is going to surrender - I can definitely guarantee you.
Murewa South, Mashonaland East. A striking aspect of 2018 Murewa South election showed that independent candidates are proving to be formidable, nimble opponents. The late Joel Biggie Matiza of Zanu PF was to garner 10 808 votes against independent candidate Noah Mangondo's 10 653 votes with opposition MDC Alliance getting 1 821votes.
What is also interesting about this seat is that both Matiza and Mangondo are not candidates. This makes the seat a swing with both CCC and Zanu-PF having equal chances of winning the seat.
Mutasa South, Manicaland, MDC Alliance Regai Tsunga-14 783 and Zanu PF Misheck Mugadza- 12 736 in 2018. Again the seat has exchanged hands between MDC-T (Alliance) and Zanu PF in recent years. For instance in2005 Zanu PF's Oppah Muchinguri - 9 715; Edwin Mauppa of MDC- 9 318. MDC fought back in 2008 before Zanu-PF reclaimed the seat in 2013, not long before MDC-Alliance 'snatched' it back in 2018. The seat lay safely within the under 10% margin of victory as shown by the 2018 result.
St Mary's in Chitungwiza, a municipality located 25 km from, Harare. Popularised by Job Sikhala before he moved to Zengeza West constituency, the seat has been the most fiercely contested in Chitungwiza. In 2018 parliamentary elections, MDC Alliance -10 219 and Zanu PF - 7 438 and independent candidate -4 287. It has been a 'safe seat' for MDC-T (Alliance) for the past two decades. However, the last election so the margin of victory slowing down.
In conclusion, the position of member of parliament carries a great responsibility in our democracy. As the 'machinery' that make and change laws and scrutinise the government. The member of parliament is a champion of national interests. However, the outbreak and spread of the COVID-19 pandemic has further disrupted the already fragile Zimbabwean economy, society, and political landscape, as well as increased many risks around the conduct of a genuine and transparent election. Many observers have expressed concern that low voter turnout reflects an acute shortcoming in democratic politics. If Zec deactivate its systematic attack on the election integrity, thereby increasing transparency, fairness and accountability; voters will grow in confidence and the strength and the morale of electoral malpractice agents, including enablers, will take more blows and terrible damage will be undone. Only then we can safely say, the next few weeks will be critical for the future of 16 political parties, 157 National Assembly by -elections candidates, and for the wider electorate in the future of Zimbabwe.
While the results may shed some light on the extent of Zimbabwe's electoral realignment, political analysts argue for caution against assigning too much significance to the outcomes of by-elections, which often see low turnouts. Looking at them is important, but can be quite misleading.
Lastly, the 18 judges of the Electoral Court on stand-by will no doubt swiftly and effectively dissect the truth from fiction if called upon just in time before any dispute encroach on the lane of oncoming 2023 general elections speed train whistling off at a short distance. Hence a means of warning election stakeholders of the approach of a train from a distance is necessary....Kwe..........Kwe..........
Farai Chirimumimba is a freelance Journalist-Democracy, Election and Gender Issues.
Source - Farai Chirimumimba
All articles and letters published on Bulawayo24 have been independently written by members of Bulawayo24's community. The views of users published on Bulawayo24 are therefore their own and do not necessarily represent the views of Bulawayo24. Bulawayo24 editors also reserve the right to edit or delete any and all comments received.