Opinion / Columnist
Lifting lid on Gukurahundi exposes opposition's ideological bankruptcy
17 Mar 2022 at 05:43hrs |
Views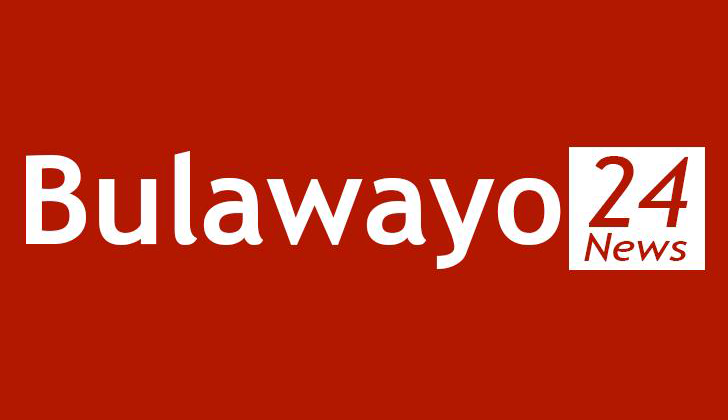 ICONIC Pan-African philosopher Mwalimu Julius Nyerere once opined that those that are politically and intellectually bankrupt turn to ethnicity and religion as their major tool for mobilisation.
And true to his observation, for many years after independence, Zimbabwe has been living in political apprehension.
Each time the country approaches elections, emotions have been whipped, old wounds opened anew to evoke, reawaken and conjure up a feeling of hatred that divide the country along ethnic lines.
The frigid relic of the emotive Gukurahundi episode has been brought forth several times holding the country captive to an unfortunate historical epoch that has somehow been kept locked in the cabins as an emotional souvenir for political use at a convenient time by malevolent forces.
Although various rational narratives have been offered in different fora as much as in political literature to unpack the forces behind the political conflict beyond what is ordinary, rudimentary narratives that are bare of logic have been pushed to fan the flames of hate, hurt, tribal detestation and general division all of which are anathema to unity.
This article is not going to explore the forces behind Gukurahundi and the uncharacteristic international silence immediately after it.
It concerns itself with a reconnoiter of how lifting the lid on Gukurahundi and the holistic efforts at redressing the historical period by the Government has somehow lifted the cloud of political anxiety that Zimbabwe has been living under.
It has to be said out here and now that prior to the coming in of the Second Republic, the lid was kept tight on the sad historical chapter.
The topic was not part of village gathering talk or kombi discussion.
It was talked of in hushed voices and this had a dangerous net effect that people were forced to keep the pain and gory experiences to themselves where it manifested in tribal hatred as it was fermenting and imploding.
People kept silent, but the silence did not mean peace. It was lack of freedom to express themselves hence the pain festered because there was no closure.
When the Second Republic under the tutelage of President Mnangagwa came and opened up a new chapter on the episode, people were a little hesitant at first, but the political sincerity and the engagements that supervened became an affirmation that the country has indeed turned a very sharp corner.
Not only did the Second Republic give communities the voice to speak out their emotions, it also sought to address poverty and perceived marginalisation concerns through actualisation of devolution where provinces are going to benefit from their resources.
And this is to be the biggest undoing to the opposition political parties that have for all too long held on the Gukurahundi chapter and marginalisation as part of their political capital.
They would read the emotive chapter to the people and they would connect it with the various national challenges and present themselves as an antithesis of the Government.
And because the subject is emotive, it appealed much to people's feelings and became a political trump card of oppositional parties both in and out of the region.
The opening up of the sad episode for deliberations at community and national level and the steps so far taken have therefore taken the stamina off so many oppositional political parties and malefic forces that had taken Gukurahundi as their main campaign line to malign the country on regional lines.
Anti-government pressure groups and political parties, some of which don't even qualify the dignity of being called such as they could easily be defeated by a harem of old ladies in an election, coalesced like vultures around the Gukurahundi topic from where they sought to traduce the Government. This was not done for free as the subject had long become monetised.
This is set to end as Government efforts have so readily exposed opposition parties' ideological bankruptcy in so far as Gukurahundi, which has become a big regional topic, is concerned.
Addressing a rally recently in Tsholotsho, Zanu-PF Vice President Kembo Mohadi made reference to the emotive Gukurahundi issue saying Matabeleland North was one of the provinces that suffered from the sad political episode.
He urged people not to allow themselves to be divided by opposition politicians using Gukurahundi at the expense of unity and development.
"Unfortunately, we have an opposition that believes in violence, division and chaos as a formula for development.
They have used Gukurahundi to stir up our people's emotions in order divide us at the expense of development."
He paid tribute to President Mnangagwa for his wisdom and push for unity through opening up the space for people to talk about Gukurahundi.
"His Excellency President Mnangagwa has opened up the democratic space and has encouraged our people discuss freely and open up about Gukurahundi so that we can bring closure to this issue and build the country together.
I am convinced beyond any reasonable doubt that traditional leaders have a critical and fundamental role to play in peace building and conflict resolution in the country," said Mohadi.
He said the country has had a number of conflicts before dating back to the 1960s, but people found each other using indigenous systems of resolving issues.
"This is why we should find each other beyond tribal lines and see each other as Zimbabweans," he added.
Analyst Dr Gift Gwindingwe said minus the two rivalry political movements, there was the Rhodesian Front (RF) in the matrix, aligning with the new centre of power.
He said the inclusion of RF in the post-independence military and Government set up implied agonisingly going along with an imperialist progeny, adding that it was one of the worst war scenarios in Zimbabwe between blacks after the precolonial Ndebele raids on the Shona.
"It is unfortunate that external influence is still at play in the whole discourse.
Gukurahundi happened within earshot of the whites, but they opted to knight former President Mugabe.
They condemned it mildly on paper and pocketed it as a trump card to use to divide and rule blacks in the hour of need and the hour is nigh or now!
It's therefore not surprising that they have hijacked Gukurahundi and it's now a funded discourse under the veneer of human rights abuses," said Dr Gwindingwe.
He added that, by saying "It was a moment of madness," Mugabe made an open admission and an apology while indicating the need to bury the past and collectively move forward but for some journalist to welcome and greet President Mnangagwa at Davos with a question on Gukurahundi was to try and open wounds, to try and make Gukurahundi a focal issue that should pre-occupy Zimbabweans in the Second Republic ahead of anything else, to try and set the agenda for Zimbabweans to say Gukurahundi is the most pertinent issue for black Zimbabweans.
"Gukurahundi is an issue that cannot be swept under the carpet, it must be talked about by Zimbabweans and in that light the establishment of the Peace and Reconciliation Commission and the inclusion of Gukurahundi is a serious commitment amongst Zimbabweans of the need to unequivocally iron it out and move forward as a united nation.
It becomes a tragedy of our efforts when Gukurahundi is hijacked by pseudo democrats and repackaged to entrench regionalism, to stall fruitful and non-emotional dialogue.
But overall, the Second Republic should be lauded for closing out mercenaries that are funded from the West by openly engaging the affected communities to find each other and heal the wounds.
The engagement of traditional leaders and all other important stakeholders is a positive step to unpack and iron out whatever the differences and to redress the situation," he added.
Dr Gwindingwe submitted that the discourse on Gukurahundi must not be fast-tracked to satisfy divisive elements, but should be done with detailed discipline to yield results for the good of Zimbabwe, not a particular region, not a particular political movement, and not a particular master.
He added that for the West to fund the discourse for divisive purposes through fly-by night pressure groups and political movements decades after it happened was very treacherous.
Source - The Chronicle
All articles and letters published on Bulawayo24 have been independently written by members of Bulawayo24's community. The views of users published on Bulawayo24 are therefore their own and do not necessarily represent the views of Bulawayo24. Bulawayo24 editors also reserve the right to edit or delete any and all comments received.