Opinion / Columnist
New crop of opposition political parties in the region
24 Mar 2022 at 09:27hrs |
Views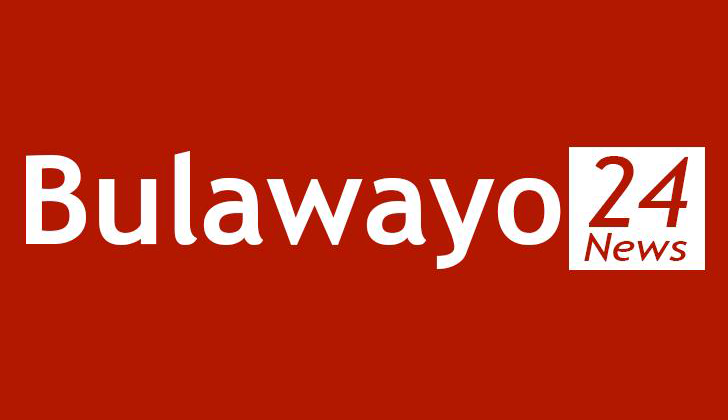 It is believed that opposition political parties are a watchdog of central Government, ensuring that the people's lives and livelihoods are supported, that the country's economy is buttressed by sustainable policies, that infrastructure is maintained and kept at international standards. Opposition political parties can ensure peace, development and prosperity of their individual nations through dialogue in different platforms such as parliamentary committees, in the case of Zimbabwe, the Political Leaders' Dialogue (POLAD), where they proffer solutions, and or they could point out the Central Government's shortcomings and while preparing for constitutional ways (elections) to take over the running of the country.
Recently, SADC and the world woke up to news that the president of Kenya, Uhuru Kenyatta of Jubillee Party had endorsed opposition leader Raila Odinga of the Azimio la Umoja alliance, for president in their forthcoming Presidential elections to be held on August 9, 2022. President Kanyatta declared that Odinga, "meant well for the country." This means, Odinga remained patriotic to Kenya, he never sought international intervention that would destroy Kenya and its people, he never invited sanctions on Kenya, his ideologies remained that of a pan-Africanist and he refused to be a puppet of the west, which is more than what Zimbabwe can say about Nelson Chamisa and his many parties and colours.
Zimbabwe had always had opposition political parties such as Edgar Tekere's ZUM and Margaret Dongo's Zanu Ndonga, none of these political parties worked toward the destruction of the country's economy, infrastructure and or the people's lives and livelihoods. They did not call for sanctions, instead they remained patriotic and they never called on the west to inflict pain and suffering on the people of Zimbabwe in order to garner votes, because they identified with the rest of the people.
This is more than we can say for the multi-coloured, multi-faced Citizens' Coalition for Change (CCC) and its leaders Nelson Chamisa and Tendai Biti who marvels and smiles at the wrong and cynical pronunciation of his name to Bhiti or Mbiti, simple because there is a carrot being dangled in front of their faces. When they first appeared on the political scene in 1999, they were red in colour and went under the name MDC, demonised the Government, destroyed urban councils and infrastructure, begged for sanctions that destroyed people's lives and livelihoods and faked abductions, all these shenanigans eventually put Zimbabwe on the map for all the wrong reasons.
Between 1999 and 2022, the MDC has managed to self-destruct, shattering itself into numerous splinter groups. This has been due to greed, unconstitutionalism, corruption, lies, betrayal and most of all deceit. Recently, they split again taking on the colour yellow, but disappointedly retained their destructive manner. Chamisa, Biti and company have called for further tightening of sanctions despite witnessing its evil effects on the people and country for the past two decades. They continue to fake abductions, engage in violence and claim human rights abuses, just to inflict as much pain on the people until they vote them into power.
The questions is would President Emmerson Mnangagwa endorse such a leader for President of Zimbabwe? The answer is NO, because the truth is he does not qualify, he lacks the credentials that make one eligible to rule our beloved country. The credentials require one to be patriotic, a pan-Africanist, appreciate how Zimbabwe came to be, respect and acknowledge the people who fought for this nation, put Zimbabwe and its people first, understand that Zimbabwe cannot be influenced by foreign ideologies. Chamisa lacks all of the above.
A brief look at another inspiring opposition political party in the SADC region, a political party with a leader who has not deviated from who he is and what he represents, an opposition leader who seeks only to empower the citizens of his country and to liberate his country from the claws of imperialism, Julius Selo Malema, leader of the Economic Freedom Fighters (EF). At any given time, Cyril Ramaphosa can endorse Malema because he can be assured that he has the best interest of the people of South Africa at heart. Malema has remained an African and has maintained the pan-Africanist ideologies of his fore-leaders such as Oliver Tambo, Walter Sisulu, mamaWinnie Madikizela Mandela, and follows religiously in their footsteps. He takes part in national events to honour his fore-leaders, such as attending to the funerals of Winnie. He visits Jacob Zuma even in his retirement just to have tea and learn from the stream of knowledge that elder ANC has to impact. He has on many occasions defended the rights of the people of South Africa, in fact he lives for it.
He knows that he has to walk in the footsteps of his fore-pan-Africanist leaders, such as Kwame Nkurumah, Julius Nyerere, Jomo Kenyatta and the late President of Zimbabwe Robert Gabriel Mugabe. In that respect he advocates for the empowerment of the black South Africans calling for the redistribution of farm land, repossession of mines and equitable economic distribution between the White and the black South Africans. This has been at the heart of the dearly departed pan-Africanist leaders.
And now for a Johnny-come-lately, Chamisa to call on the west to come to Zimbabwe and reverse the gains of the Land Redistribution Program disqualifies him as a possible leader of the Republic of Zimbabwe. If one takes pride in being a puppet of the west then one is not fit to stand for a leadership position in Africa. Africa requires astute and dedicated leaders in the mould of our past pan-Africanist leaders, in order to continue with the baton of African emancipation from mental imperialism.
Source - Prosperity Mzila
All articles and letters published on Bulawayo24 have been independently written by members of Bulawayo24's community. The views of users published on Bulawayo24 are therefore their own and do not necessarily represent the views of Bulawayo24. Bulawayo24 editors also reserve the right to edit or delete any and all comments received.