Opinion / Columnist
A golden gift from the political gods
27 Mar 2022 at 06:27hrs |
Views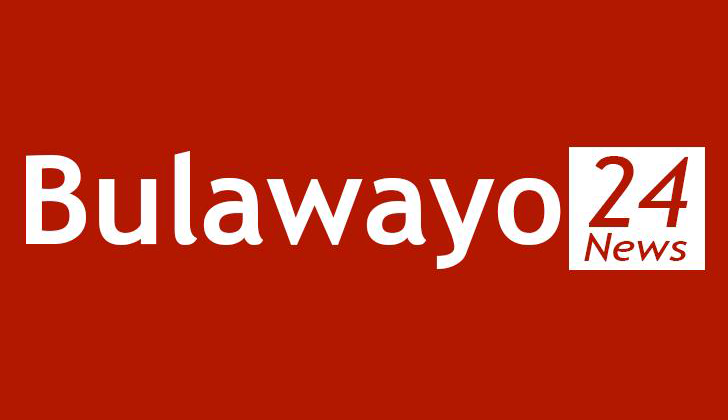 If next year's watershed elections needed any divination, then the just-ended by-elections were the divine bones cast by a bone-thrower to provide a reading of the future.
Well, they are a golden gift from the political gods to show us our fate in the near future.
We now have a pretty good idea of what will happen; what is to come.
What we know is that the MDC as we used to know it, which is now receiving palliative care from Douglas Mwonzora, will most assuredly die and be buried.
What we also know is that its offspring - formed by young renegades within the opposition party who had temporarily and impatiently pilfered the throne at Morgan Tsvangirai's funeral wake in February 2018, and now hope to rechristen the movement by new symbols, logo and colour after being purged - is, however, still cursed by the "original sin" of being used by an ill-willed West still hell-bent on effecting regime change.
For those who might not be acquainted with the theological doctrine of the original sin, well, it is simply a belief held by people like Bishop Lazi that presupposes sin and guilt of the first man (Adam) who disobeyed God by eating the "forbidden fruit" is transmitted by hereditary to his descendants.
In essence, this simply means the MDC's offspring will still be congenitally afflicted by the same disease or curse that led to its parent's demise.
Do you still remember how Moses exalted God at Mount Sinai during the people of Israel's exodus from Egypt?
"The Lord, the Lord, the compassionate and gracious God, slow to anger, abounding in love and faithfulness, maintaining love to thousands, and forgiving wickedness, rebellion and sin.
"Yet he does not leave the guilty unpunished; he punishes the children and their children for the sin of the parents to the third and fourth generation," proclaimed Moses in Exodus 34 verse 6-8.
As the Bishop said last week, the Citizens Coalition for Change (CCC), however it might want to disguise itself through shape-shifting, is still MDC in form, shape, outlook, character and substance.
If it walks and strides like a duck, quacks like a duck and takes to water like a duck, then it is definitely a duck.
Strange Bedfellows
Fortuitously, the recent proclamation of by-elections clearly forced Chamisa's camp to hurriedly cobble up a political outfit from the rubble of a shattered faction that was shunted from the MDC.
With no political home, both literally and figuratively, the purportedly new outfit remains untethered, unhinged and unmoored.
Without any discernible political compass, the strain and fault lines in the rudderless CCC leadership are already apparent.
But, most importantly, the lead-up to yesterday's by-elections showed us that the cancer that afflicts CCC has metastasised sooner than anyone would have thought.
Try as they might to put a united front, tell-tale signs of trouble and an impending implosion abound.
A seemingly wavering Welshman Ncube, who increasingly feels slighted after his preferred candidates for municipal elections in Bulawayo's Ward 9 and Ward 26 were overlooked and rebuffed by a conceited and haughty cabal in Harare, continues to grumble in the background.
His plan to coalesce opposition forces in Matabeleland, including co-opting Thokozani Khupe, who CCC members are not prepared to sup with even with a long spoon, was similarly scorned, contemptuously rejected and thrown out the window. Kikikiki.
On March 1, he dejectedly tweeted: "In Mat North in 2000 we got 74percent of the vote & all the then 7 seats. ZANUPF 21percent. Others 5percent.
By 2018 our percentage share had nose dived to 38percent. ZANUPF up to 39percent. Others 23percent. This is the harsh reality that must inform our strategic options for 2023. I rest my case(sic)."
A volatile Biti, who recently unashamedly boasted of being a goblin of supposedly powerful foreign powers, is also a pain in all the wrong places for the distrustful and schizophrenic Chamisa.
He is unsure whether to have him near or far away from the throne.
Apparently, he doesn't trust Chinese military strategist San Tzu's counsel in "The Art of War" that you should "keep your friends close and your enemies closer".
Lurking in the shadows is an overly ambitious Fadzayi Mahere, who has charmed her way into Chamisa's good graces.
You don't need the Bishop to tell you how the young woman now commands the ear of the party's leader to the extent that her influence has become discomfiting for some insecure CCC members. It is important to remember that in CCC's old structure as the MDC-A, the trio of Biti, Ncube and Lynette Karenyi-Kore were all vice presidents.
However, since the recent dissolution of the party's structures, these head honchos are now ordinary card-carrying members, opening the contest up to new contenders.
The Bishop will guarantee you that as sure as the sun rises from the East, when the party's ostensible inaugural congress is eventually convened to constitute key party structures and organs, which should be fairly soon, the fallout between members angling for top posts, particularly the vice president posts, will be irreparably damaging.
Little wonder the opposition decided to forgo internal or primary elections - which are the quintessential part of intra-party democracy - before the by-elections.
The fallout would have been catastrophic.
And, hovering above the CCC are self-appointed "elders", guardians or gatekeepers of the party - derisively called cultists - who also claim ownership of the party by virtue of the supposed wise counsel and advise they volunteer to the leadership of the party from their foreign hovels.
It is simply a potpourri of chaos and disaster. The rumblings and ructions will likely get more pronounced as we approach the 2023 elections.
It is precisely what made Tsvangirai's MDC collapse, because it brought together strange bedfellows, from bitter white former commercial farms, quixotic socialists such as Munyaradzi Gwisai, delinquent student activists such as Chamisa, unionists such as Gibson Sibanda, ambitious lawyers and a motley of odd characters who were all convinced their interests could be better served by getting rid of Zanu-PF.
But the sheer might and fortitude of the revolutionary party has outlasted the collective will of the regime change cabal.
It is worse when such convenient coalitions or groups do not have ideals or ideologies to glue all these volatile elements together.
It is a recipe for disaster.
In Matthew 9 verse 16-17, Jesus is very emphatic on this: "No one sews a patch of unshrunk cloth on an old garment, for the patch will pull away from the garment, making the tear worse. Neither do people pour new wine into old wineskins. If they do, the skins will burst; the wine will run out and the wineskins will be ruined. No, they pour new wine into new wineskins, and both are preserved."
Mean Machine
For Zanu-PF, however, the by-elections were a Godsend, as they gave the party an opportunity to test its ability to wrest urban constituencies from the opposition.
Its machinery has gone through an overhaul over the past three years, from the reconstitution of district development committees (DCCs), restructure of party cells, provincial elections and primary elections, which can only make it stronger.
I hope you have been able to read the trend during the electioneering period.
Where the opposition has been haemorrhaging supporters, squabbling and struggling for resources, Zanu-PF has been able coalesce its cadres, some of who had seemingly become disillusioned by the transition in 2017.
It has also forcefully pushed its agenda, leveraging on successes on the economic front.
Not only is the ruling party welcoming back supporters who had defected to the opposition or decided to take a break, but it is conscripting multitudes of new cadres that have since abandoned the struggling and clueless opposition.
However, much of the success can be traced to ED's ability to articulate his vision and assiduously work towards achieving.
The whole Zimbabwe has literally been turned into a huge construction site driven by an infrastructure development drive unlike any other witnessed in recent times.
This is gradually winning hearts and minds of even the most hardened of sceptics.
Bishop Lazi was telling some people last week that if there is an opposition supporter that will drive to Harare from South Africa to Zimbabwe to vote in the 2023 general elections, they will likely change their allegiance from the time they cross the border to the moment they reach the capital, Harare.
Greeting them at Beitbridge would be a world-class facility that would have been completed by then.
They will subsequently be wowed by the new road snaking its way to Harare, before marvelling at the new interchange - the Mbudzi traffic interchange - that is slowly taking shape.
Even if they decide to fly into Harare, the Robert Gabriel Mugabe International Airport will definitely take their breath away.
This is but a microcosm of what is happening in every corner of out teapot-shaped Republic. Without any pomp and fanfare, investments have been finding their way into Zimbabwe.
Over the past three months alone, more than half a billion US dollars has invested in two lithium mines - Arcadia and Bikita.
Locals have similarly been stepping up to the plate by leveraging on Government's deliberate stance to promote local businesses.
All this has made the local economy stronger and Zanu-PF bolder, putting it in good stead to make a powerful bid for urban constituencies unlike at any other time in recent history.
I hope you managed to get the import of what Welshman Ncube said earlier on.
The opposition only musters support when the economy is in bad shape as in 2000, but struggles when it is performing like in 2018.So, ED's success in turning around the economy, which is becoming clear and demonstrable each passing day, is ominous for the opposition.
Clearly, urban areas, not rural, will be the frontiers of the struggle in the 2023.
And CCC's strategy going into the elections is now apparent - to besmirch the Zimbabwe Electoral Commission (ZEC) ahead of the polls in order to spoil the outcome.
Kuzvidira jecha!
Bishop out!
Source - The Sunday Mail
All articles and letters published on Bulawayo24 have been independently written by members of Bulawayo24's community. The views of users published on Bulawayo24 are therefore their own and do not necessarily represent the views of Bulawayo24. Bulawayo24 editors also reserve the right to edit or delete any and all comments received.