Opinion / Columnist
By-election winners, losers must work jointly
27 Mar 2022 at 06:28hrs |
Views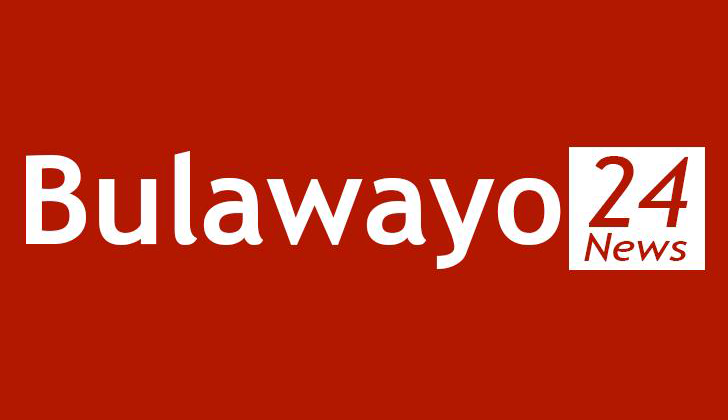 Results for most of the by-elections for 28 National Assembly seats and 105 local authority seats, mostly in city councils and municipalities, will be announced today and only 133 candidates are going to win and the rest, plus their supporters, need to concede defeat.
This is important. It is the core of democracy that the candidate who wins did so because they received the most votes. The people choose who they want to represent them and no matter what anyone else thinks of their choice, it is their choice and theirs alone.
If there was some serious error at a polling station, there are the courts.
The Chief Justice has not been timid about this. He only needs to appoint two judges to the Electoral Court, where election business takes priority over any other matter and so can be handled quickly. But this time the Chief Justice has appointed 18 High Court judges, partly to make use of the decentralisation of the High Court so that there is a judge far closer to most constituencies and wards than in the past and partly to ensure there are no delays.
But those who turn to the courts need to remember that judges will be looking at evidence, and not social media rumours.
We hope all candidates managed to find the small group of committed sober supporters they need to exercise their right to have an agent at every polling station in the ward or constituency they were contesting so they use a comprehensive report by a sensible person who was an eyewitness if something went wrong. We also hope that nothing did go wrong.
There may well be some changes in the party which wins a particular seat. Most were opposition seats made vacant when opposition parties started recalling MPs and councillors after it was discovered that the main opposition group in the 2018 election was an electoral pact rather than a political party.
Although the opposition is far from solidly organised, at least this point has been sorted out but it has left two major opposition parties contesting just about everything and a scattering of smaller parties. So we have Zanu-PF expecting to make significant inroads into the opposition vote.
At the same time, the two major parties want to find out which has the larger support base, and the smaller parties want to find out if there is a respectable protest vote for newcomers.
It should be noted that there can be no change in which party has a majority in Parliament or on the councils where they were vacancies, except perhaps in one or two cases where the opposition majority on a council is fairly evenly split, so the results change little. Zanu-PF is defending only a small fraction of the seats contested, and in those cases with substantial majorities, since it has not been recalling its own MPs and councillors.
Because of Covid-19, most of these by-elections happened later than they should have so all the vacancies since early 2020 have been amalgamated into what amounts to a mini-general election, or at least a mini-general election in urban areas where most of the vacancies occurred since these were the areas where opposition parties usually scored in 2018.
So analysts will be studying what amounts to a respectable statistical sample to see what changes have occurred in the last almost four years in the relative strength of each party.
Of keen interest will be the lessons to be learned in terms of what might have to be done before the general election next year. Every election, and especially one where there are a lot of constituencies and wards contested as we see this time, gives us new lessons to make the next election better.
The Zimbabwe Election Commission (ZEC) and Parliament, will need to look at what happened yesterday and see what further improvements are necessary if any. Fortunately there is still more than a year to the next general election which is ample time for any analysis.
Meanwhile a large swathe of mostly urban voters will finally have representation in Parliament and on their city or municipal council, and a fair number, especially in Harare, have had neither for more than two years. We hope the new MPs and councillors will be able to handle the large number of complaints and suggestions that many frustrated people want to pass on and actually do something.
The winners of all the by-elections also need to remember that they do not just represent the party they belong to or their supporters if they are an independent, but represent everyone in their constituency or ward, including the candidates they beat, and have to treat everyone with the same fairness and commitment.
President Mnangagwa has set an ideal example with his determination to ensure all areas, including those where opposition parties won majorities in 2018, benefit from Government's programmes, and yesterday's winners need to do the same.
We also hope that all the appeals for peace and acceptance of the results will be followed. This is important partly because democracy does involve winners and losers, mostly because the voters decide who they want to represent them, and partly because Zimbabwe needs to show the world that it has grown up in its independence and can set examples.
We have now reached the stage where probably a majority of voters were born after independence and there must be the odd voter whose parents were born after independence.
This means that democracy should now be entrenched and we just use it. We have had democracy for almost 42 years now and we should be able to use it to create the Zimbabwe we want.
Nyika inovakwa nevene vayo.
Source - The Sunday Mail
All articles and letters published on Bulawayo24 have been independently written by members of Bulawayo24's community. The views of users published on Bulawayo24 are therefore their own and do not necessarily represent the views of Bulawayo24. Bulawayo24 editors also reserve the right to edit or delete any and all comments received.