Opinion / Columnist
Lessons on how Russia is dealing with Western sanctions
28 Mar 2022 at 05:51hrs |
Views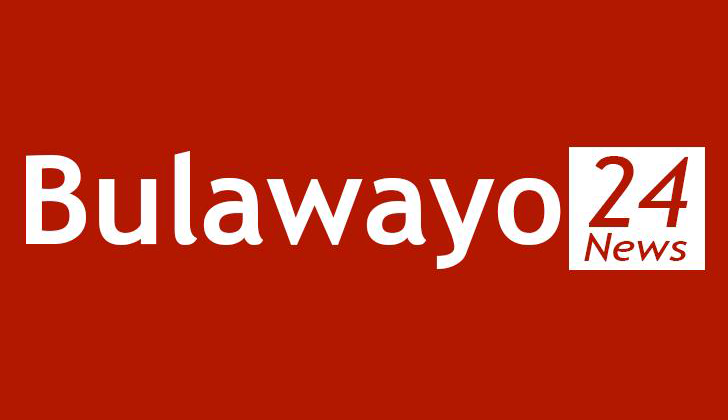 It is just about a month since Russia invaded Ukraine. So far there are no signs of abating even when both sides have continued to express willingness to engage in dialogue and end the war. While the war is between Russia and Ukraine, over the past four weeks, it has taken major global dimensions on two fronts.
The first dimension is fear that it may escalate to a World War or Nuclear war and Western countries and the North Atlantic Treaty Organisation (Nato) have remained cautious in their support for Ukraine.
As long as the war is ongoing and a solution is not secured soon, that fear remain real and anything is possible.
The second dimension of the war is its global economic impact. This is largely a result of an economic warfare between Russia and the West.
It is fair to say that Russia is militarily at war with Ukraine, while globally in an economic war with the West and this is causing suffering across the globe.
As some analysts have noted, Russia is now the most sanctioned country after additional sanctions were imposed in February this year following its invasion of Ukraine.
Any war or invasion of sovereign State must be condemned and stopped, but there are some useful lessons to be drawn from how Russia has handled the myriad of sanctions imposed by the West and the impetuous reaction by the United States and its Western allies.
Russia annexed Crimea from Ukraine in 2014 which was followed by a raft of sanctions by the West.
Since then, Russia has always known the West is ready to impose additional sanctions in case of Moscow's renewed incursion into Ukraine. Russia ventured into what some have described as fortress strategy - a plan designed to cushion its economy from Western sanctions.
Part of the strategy includes weaning the Russian economy off the US dollar and to reduce the share of what Russia owes to foreign investors to just 20%, mainly those from the West.
It bought more gold with its reserves estimated to be nearly US$700 billion last year in December and it increased its exports to friendly countries such as China and India. This has seen economic trade with China increasing with gas supply to China worth over US$100 billion per annum.
From 2014, Russia started banning the importation of Western food products, medicine and technology and promoted local production.
The objective was to be as self-sufficient as possible while increasing trade lines with friendly countries. Russia was preparing for the rainy day.
When Russia started weaning itself off the US dollar, the decision was not only informed by the fear of sanctions, but also a desire to evade the growing impetuous attitude of the West, mainly the US which some have recently described as extremely trigger-happy on the use of sanctions and other economic measures to punish other countries.
With approximately 10% of the countries in the world under some form of US sanctions - some of them major economies - central banks across the world are awakening to the realisation that depending on the US dollar is perhaps no longer a sustainable idea and there are looking for options or to diversify.
So far Russia seems to have withstood the recent freezing of its central bank reserves and disconnecting the country from SWIFT - the interbank messaging system, and other economic measures by the West.
Russia has not been brought down as fast as was anticipated by the West.
This is simply because of the measures it has put in place to protect itself from the capricious attitude of the West.
Russia is proving that it is economically not ready to give in or give up.
Last week, it announced that "unfriendly" countries will pay for its gas in Russian roubles amid an energy crisis in the European bloc.
India and Russia are working a rupee-rouble trade mechanism which is expected to be ready by this week.
It also reopened its stock market after it was shut down for a month. This is in addition to blocking foreign investors from selling their shares which hold over 80% of shares trading on the Moscow Exchange in 2021.
The message from Russia is clear; it will increase trade with friendly countries or it will go down with those who imposed sanctions on it.
On the other hand, the West's weaknesses are also beginning to show as it deals with the effects of its own sanctions on Russia on its economies.
For example, the energy sector has remained unstable and unpredictable since sanctions were impose on Russia - a major global supplier of oil and energy.
Since the oil is priced in US dollars, some major oil suppliers are turning to other currencies to evade Western sanctions and in the process global trading and geopolitical systems are changing.
There are reports that Saudi Arabia is considering accepting yuan payments for oil sold to China.
Russia and Saudi Arabia are among the three top oil producing countries in the world.
Sanctions are designed to punish the leadership of a country into changing behaviour or into submission.
But with the Russian situation there is a new realisation that sanctions also affect those imposing them by limiting investment opportunities and trading partners.
That way, sanctions are opening up space for investors from other regions which will result in less and less reliance on the US dollar and Western markets. Maybe this is the beginning of a new world order.
Tapiwa Gomo is a development consultant based in Pretoria, South Africa. He writes here in his personal capacity.
Source - NewsDay Zimbabwe
All articles and letters published on Bulawayo24 have been independently written by members of Bulawayo24's community. The views of users published on Bulawayo24 are therefore their own and do not necessarily represent the views of Bulawayo24. Bulawayo24 editors also reserve the right to edit or delete any and all comments received.