Opinion / Columnist
Biden's hatred of Russia a liability to US taxpayers, democracy
07 Apr 2022 at 06:33hrs |
Views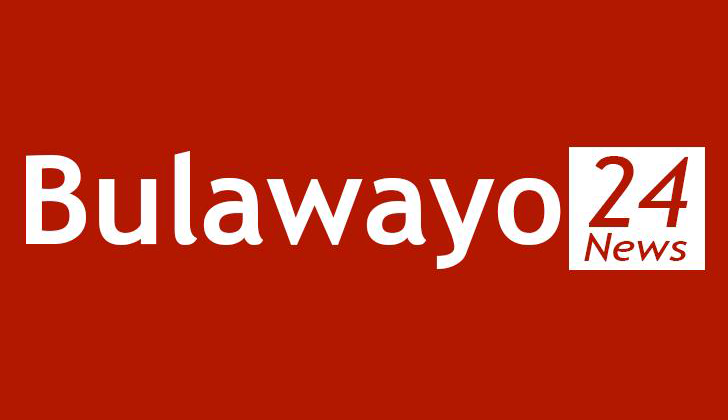 United States President Joe Biden's obsession with anti-Russian sentiment is underpinned by his greed, his desire to cover up for his brazen corruption in Ukraine and the madness to dominate the world.
Like any American politician, Biden thinks his country runs the world, but what is worse for him is that the Russian special military operation in Ukriane leaves him with very dirty hands.
It is now a known fact that for Biden, protection of the current Ukrainian government, despite its transgressions which include chemical warfare and breach of trust with Russia, is important as it covers up his corruption.
It is his own survival.
For Biden, his corruption cases in Ukriane must remain under the lid and only the current government there can do that.
So determined is Biden to cover up this corruption that he has used his influence to cart-wheel western European leaders into getting involved in Ukraine. That the US has spent millions of dollars in the current Russia-Ukraine war, must tell of how Biden has become a liability to the US taxpayer. He is now a liability to democracy and the war against corruption. He is a liability to the world.
Biden is running scared and the Russian special military operation in Ukraine sends his tummy rumbling. He was not smart in his dealings in Ukraine.
He was not smart. He did not act as a statesman in Ukraine and all he wants is a straight cover up.
Biden will do everything in his powers to paint Russia as a rogue and warmongering country, because it works in his favour. It has nothing to do with protecting Ukrainians. It is about Biden's interest. The world should not be fooled by Biden.
The recent pumping of billions of dollars of military equipment into Ukraine to fight Russia's special military operation is a survival stunt. For Biden it is a matter of life or death.
Biden is desperate to keep the regime in Ukraine afloat because it has covered up his corruption and once it collapses, his world collapses too.
But this is abuse of US taxpayers' money to protect Biden's interest and yet the US has been preaching accountability and democracy. For Biden it is the case of a devil preaching sanctity.
Biden has never been clean on Ukraine. His son Hunter is worse. Their arms deals are in the public domain for those who know.
Right now, Biden has announced a new regime of sanctions against Russia as if he has a moral standing himself.
The severe new sanctions against Russia, says Biden, are in response to its "full-scale invasion of Ukraine."
He wants the new US sanctions to hit Russia's VTB Bank, cutting it from the US financial system.
Biden even added that other new sanctions will hit Russian "oligarchs and its technology sector."
"Putin is the aggressor. Putin chose this war," Biden said, and he and Russia "will bear the consequences."
That propaganda is what Biden uses to whip the whole on Western Europe and rally it behind the mad regime of Zelensky which provoked Russia.
Speaking at the White House, Biden said Putin rejected attempts by the West to engage in dialogue before launching his "premeditated attack," which he said violated international law.
But the same Biden forgets how his corruption in Ukraine stinks. Biden forgets how Ukraine's reneging on the Minsky agreement puts millions of Russian people into danger.
He forgets that Russia had to launch the special military operation in Ukraine to defend itself from an impending danger posed by NATO's proximity.
NATO's proximity to Russian soil is very dangerous given its propensity to want to dominate other regions.
"This is going to impose severe cost on the Russian economy, both immediately and over time," Biden said.
The sanctions are designed to have a long-term impact on Russia while minimising the impact on the United States and its allies.
He said the steps will block the assets of four large Russian banks, cut off more than half of Russia's high-tech imports of US semiconductors and other high-tech products, and sanction oligarchs.
Biden wants the sanctions to also limit Russia's ability to do business in dollars, euros, pounds, and yen. But Russia has already burst them and is using the rubble to deal with all that.
Biden held off imposing some of the most severe sanctions, including cutting Russia out of the SWIFT payment system, which allows for transfers from bank to bank around the globe.
But the truth of the matter is that Russia is very much justified to launch the special military operation despite all the propaganda by Biden and his allies.
The propaganda has not helped much in the war. The situation on the ground is very much different from the situation on the propaganda machinery.
Modern wars cannot be won on brazen propaganda. Modern wars are won on the ground.
Even latest attempt to use the Bucha situation to raise anti-Russian emotions has not worked. Russia is at war and is doing what is done at war.
War is not church and war is not a stroll on the park. Is it not laughable that on the propaganda front they say Ukraine is winning and yet they show dead bodies that prove that Ukraine is losing.
The problem with the kind of propaganda the US and its western allies are using is that it is too difficult to sustain. The US and its allies have to keep lying every day. They must come up with a new lie every day. A lie to paint Russia bad. In the final analysis, Biden is a serious liability to all the progress the US claims to have made in the fight against corruption and in the promotion of democracy.
He is too corrupt and Ukraine has been his fertile ground for corruption. Biden is ignoring the increased use of chemical labs in Ukraine against Russia and innocent civilians in the east, because for as long as Ukraine covers up for his corruption he is not worried about all other things. His own survival matters.
WETT is a political and economic analysis organisation dealing with western countries and their international relations.
Source - The Herald
All articles and letters published on Bulawayo24 have been independently written by members of Bulawayo24's community. The views of users published on Bulawayo24 are therefore their own and do not necessarily represent the views of Bulawayo24. Bulawayo24 editors also reserve the right to edit or delete any and all comments received.