Opinion / Columnist
Naysayers will be buried in own ignorance
10 Apr 2022 at 08:08hrs |
Views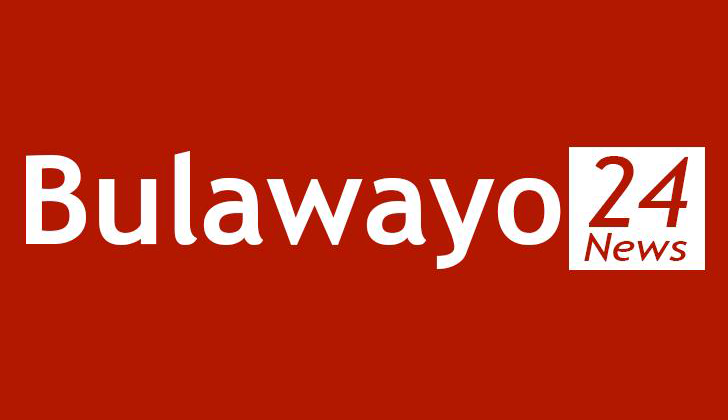 For Bishop Lazi and his ilk, today - Palm Sunday - marks the beginning of Holy Week.
It is a sacred period that commemorates Jesus Christ's 'triumphal entry' into Jerusalem for the Passover while riding a donkey, His arrest by Roman soldiers ostensibly over a plethora of charges that included high treason and His trial before high priest Caiaphas and the Great Sanhedrin Council (Council of Elders).
He was later tossed over to Roman governors Pilate and Herod, and, after insistence by the Jews, was subsequently flogged and crucified.
However, three days later, on Sunday, He rose from the dead.
Hallelujah!
Holy Week, which climaxes with Easter Sunday, is the acme of the Christian faith, where the Son of Man gave his life to restore the relationship between man and God, which hitherto had been stained by sin.
By Hollywood standards, there was nothing triumphant about Jesus' entry into Jerusalem.
Instead of being the knight in shining armour riding on a black or white stallion that makes a majestic entry on an orange horizon, He had to make do with a braying donkey whose path was carpeted by people's austere cloaks.
He also neither had the looks nor majesty of an action hero.
Isaiah 53:2 tells us as much: "He grew up before him like a tender shoot, and like a root out of dry ground. He had no beauty or majesty to attract us to him, nothing in his appearance that we should desire him."
It seems many people did not quite understand Jesus' mission.
The imperial and tyrannical Romans feared He could lead an insurrection and rebellion against their rule, while religious leaders could not imagine losing their social standing, influence and hold over people to someone who claimed to be the Messiah.
The Bishop always tells his flock that we are blessed that we didn't live through these historical times.
We might have been part of the crowd that jeered Jesus or even crucified Him as one delusional and dangerous psycho whom the world could do without.
How else would it have been possible to believe that the son of Mary and Joseph, who grew up like any other kid, could be the one and only Son of God?
So, for many people who mistakenly thought He would lead them in fighting off the Romans, His death proved anti-climactic.
Yet He had completed the mission He had been sent to fulfil.
Even after all the miracles — raising people from the dead, making the blind see — powerful teachings and signs, they couldn't believe.
John 12:37 says: "Even after Jesus had performed so many signs in their presence, they still would not believe in him. This was to fulfil the word of Isaiah the prophet: 'Lord, who has believed our message and to whom has the arm of the Lord been revealed?'
For this reason they could not believe, because, as Isaiah says elsewhere: 'He has blinded their eyes and hardened their hearts, so they can neither see with their eyes, nor understand with their hearts, nor turn — and I would heal them.'"
This all shows how fickle human beings are.
Non-believers
In our case, it is hardly surprising, therefore, that despite the many miracles witnessed over the past four years, many still obstinately cling to untruths and denial.
The Bishop often stresses the point that even though we are encumbered by sanctions from the US and EU, we are faring better than our peers.
In fact, we are even investing a tonne of money on an unprecedented infrastructure development programme, which countries that are unencumbered are failing to do.
But how is this even possible?
In his memoirs "The Great Betrayal," which were published in 1997, Ian Smith, Rhodesia's last prime minister, provides us some valuable clues. "… It was a few years later that I was pleased to receive a report that the United States had been alerted to this development and, as a result, their Congress Committee on Strategic Minerals and Mining had sent a mission to investigate.
"After visiting Zaire, Zambia, Rhodesia and South Africa, they produced a commendable report and in most expressive language termed the area 'the Persian Gulf of strategic minerals of our earth'.
"Apart from the greatest world deposits of gold, diamonds, platinum and chrome, they itemised a list of other strategic minerals in which many countries, including the USA and Canada, are deficient …"
It is, therefore, trite that for Zimbabwe to become rich just like the Gulf States, it has to extract its underground mineral wealth and translate it into material wealth for its people.
And this point was not lost on ED when he took over power, as one of his first actions was to bring clarity to the indigenisation law.
A flurry of investments have since followed.
In the coal sector, there have been multi-million-dollar investments by Localise Mining, South Mining, Jinan, Dinson, ZZCC (ZhongXin Coking Company), ZZEE, among others, which has resulted in incredible coking coal capacity.
As recent as March 30, London Stock Exchange-listed Contango Holdings announced that it had started mining at its concession in Matabeleland North and will be installing a 150 000-tonne coke oven battery by year-end.
Power output by some of the projects is envisaged to top 3 000MW once they materialise.
Demand for coal has risen markedly over the past year, pushing the price of metallurgical coal from US$161 per tonne to US$451 per tonne.
The price of coke similarly rose by more than 70 percent to US$670 per tonne.
Money has also been finding its way into the lithium sector.
In the past year, the Chinese have sunk more than half a billion dollars — US$665 million to be exact — in two mines: Arcadia and Bikita Minerals.
In the gold sector, Shamva was reopened, while Eureka was resuscitated after the investor, Dallaglio, injected US$60 million to recapitalise it. Jena Gold Mine is on its way to recovery.
Over the years, Blanket Mine has invested over US$67 million to invest in its central shaft, which is now hauling record gold output.
Little wonder that gold output rose to 7,6 tonnes in the January to March period compared to 4 tonnes in the same period a year earlier.
And this is happening at a time when gold prices are rising as investors seek a safe haven to hedge against volatility on the global market.
RioZim is also in the process of investing over US$450 million to expand its diamond mine at Murowa.
Perhaps the biggest investment is the US$1 billion steel plant in Manhize, which will be commissioned soon.
Now we hear Kuvimba Mining House will be investing US$300 million in Ziscosteel.
In platinum, Great Dyke Investments is putting in US$650 million, while Tharisa has already injected more than US$50 million of the US$310 million needed in peak funding requirement for Karo Mining.
Cumulatively, all these investments amount to billions of dollars in mining alone.
This is why when Zimbabweans are busy trash-talking their country in Western capitals, Implats CEO Nico Muller believes "Zimbabwe is the best jurisdiction to operate in".
"Zimbabwe is the best jurisdiction to operate in; predictable operating environment, least disruption, best safety record, et cetera. I am happy that others see Zim as a risk. It allows us to continue expanding our interest there," he said at the Joburg Indaba in South Africa last week.
This is how Zimbabwe is pulling itself up by its own bootstraps.
Mining and agriculture, where most of the transformative investments have been channelled to over the past four years, will lead Zimbabwe to the Promised Land.
But naysayers would have us believe that all this progress is meaningless, or, worse, non-existent. They will be buried in their own ignorance. Matthew 13:13 Jesus says: "Though seeing, they do not see; though hearing, they do not hear or understand."
Let the evidence show that we are overcoming. We are on the move.
Bishop out!
Source - The Sunday Mail
All articles and letters published on Bulawayo24 have been independently written by members of Bulawayo24's community. The views of users published on Bulawayo24 are therefore their own and do not necessarily represent the views of Bulawayo24. Bulawayo24 editors also reserve the right to edit or delete any and all comments received.