Opinion / Columnist
Uloyiko statement on Elvis Nyathi's death
12 Apr 2022 at 17:03hrs |
Views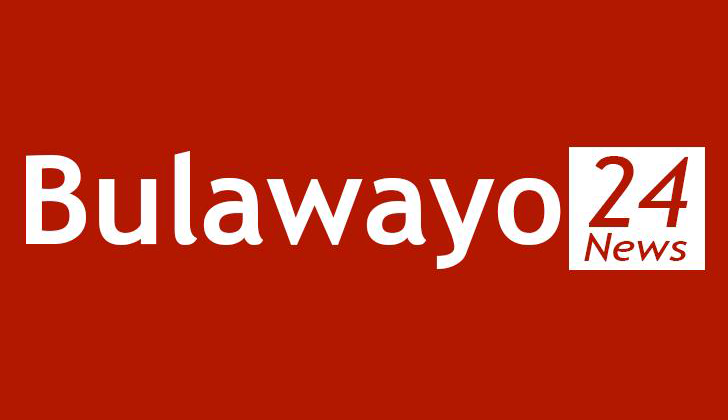 Uloyiko creative team would like to express its deepest condolences to the family of Elvis Nyathi, the Matebeland family and the African family for the the brutal murder of Elvis Nyathi in our country. It has been so sad and disturbing to observe the cruel and gruesome murder of Elvis Nyathi. The reasons that were given as justification of his gruesome murder are illogical and without sense. The highlight the depravity of humanity and soil our name as South Africans.
The gruesome killing of Elvis Nyathi is unfortunate. Criminality cannot solve issues that young South Africans face. Engaging in criminality make the situation worse for those involved. Today Elvis Nyathi's killers are not in a better place than before they killed him. They are truly in a worse off situation than they were before.
The fundamental question is how did the young South Africans get to this comfortable space of the gruesome murder of a fellow African? This criminality is inexcusable. Justifiable grievances of any nature including concerns on illegal immigration, scarcity of jobs, poverty and selling of street drugs and any crimes in local communities cannot be settled with criminality and vigilantism. The targeting of Zimbabweans in general and the Matebele in particular is deeply concerning. Therefore, the gruesome murder of Elvis Nyathi is strongly condemned, and we invite our government to ensure justice is served swiftly and without delay.
What we must understand as South Africans is that people who come from Matebeleland are in a unique position as they have suffered genocide in Zimbabwe. The consequence of this is that most of the surviving victims of that genocide can not attain documents in Zimbabwe to be able to apply and attain proper documents in South Africa. Their situation is unique, and it is that of survival without documents in Zimbabwe and invariably survival without documents in South Africa. They are between a hard rock and a hard place.
It must be known that the genocide in Matebeleland happened partly because the people of Matebeleland hosted our uMkhonto weSizwe liberation army that was fighting the apartheid regime here in South Africa. They paid a huge price for hosting uMkhonto Wesizwe under the Zimbabwe People's Revolutionary Army (ZIPRA), and thousands were killed for this, and millions displaced. Therefore, the Matebele shed blood for our liberation. No single uMkhonto Wesizwe liberation fighter or South African was set on fire in Matebeleland when they had no documents or when they needed assistance the most. Our liberators were welcomed and treated warmly by the Matebele. They lived among the Matebele without any fear of being set on fire. They found it easy to settle in Matebeleland because many of our liberation fighters and South Africans in general easily spoke similar languages found in Matebeleland. On the contrary the Matebele people assisted them to get necessary documents for them not to be identifiable by Rhodesian and Apartheid agents in Zimbabwe, but today we repay their support for us during those tough times with burning them in the streets.
When we come to think of it and closely look at Elvis Nathi's historic origins, Elvis was not a foreigner in South Africa. South Africa is his rightful place of origin, his historical homeland. His fore parents came from this country. It is incredibly sad to observe that the bigger issues that confront us as South Africans are skirted on by Nhlanhla Lux and his Dudula movement. Nhlanhla Lux and his movement are missing the big issues and distracting everyone from the big issues that face us as a country. One of the big issues that face this country is resource and economic wealth distribution. There is gross unequal ownership of resources and wealth in this country. This is the big elephant in the room. It is not Elvis Nyathi and most of descent Africans in general who are a source of problem. Elvis Nyathi was and remains not the cause of it. While the issue of immigration needs to be managed well by our state and its organs, it is a misnomer to allege that African migrants are a major source of South Africa's problems. In fact, our country and economy has benefitted hugely from cheap labour of Africans who come here.
The second major issue is our foreign policy with regards to Zimbabwe. Our foreign policy has caused enormous damage to the people of that country. Our governments have consistently endorsed and protected the genocidal regime of Harare, which has consistently harmed its people and made them flee to this country. At one point at the height of crisis in Zimbabwe, our former president Thabo Mbeki who was a mediator in Zimbabwe refused to accept that there was a crisis in Zimbabwe and continued to protect genocidal Robert Mugabe. Most South Africans regard Mugabe as a hero and yet that man and his Zanu PF are the source of some of the problems we face today in this country. We have many Zimbabweans in this country trying to make a living because of him and yet most South Africans elevated and still elevate Mugabe to an African hero. How can someone who commit wanton genocide on Africans and displace them in their millions to neighbouring countries be considered a hero? So, Zimbabweans and the Matebele can be mass murdered by Robert Mugabe and his Zanu PF in their country only for survivors to be murdered in cold blood on our streets by setting them on fire?
Lastly, we condemn those few Zimbabweans and other few Africans that engage in criminality in our country. These few rotten apples destabilize communities and create problems for everyone. We urge our government to ensure that state organs deal with the criminals in accordance with the law of our land. Vigilantism must not be allowed to deploy terror and unlawfulness in our constitutional democracy. The Dudula movement is simply a vigilante group. Nhlanhla Lux is a vigilante leader. The police and other state organs must deal with and manage any issues to do with criminals and not Nhlanhla Lux.
Uloyiko as a human rights theatre group condemns the episodic black on black criminality or Black on Black violence in our country and retains its position as a vanguard for human rights.
By Siphelo Mtshetsha
Uloyiko Director
Source - Siphelo Mtshetsha
All articles and letters published on Bulawayo24 have been independently written by members of Bulawayo24's community. The views of users published on Bulawayo24 are therefore their own and do not necessarily represent the views of Bulawayo24. Bulawayo24 editors also reserve the right to edit or delete any and all comments received.