Opinion / Columnist
Zimbabwe regime has no capacity to 'improve the lives' of citizens!
24 Apr 2022 at 08:12hrs |
Views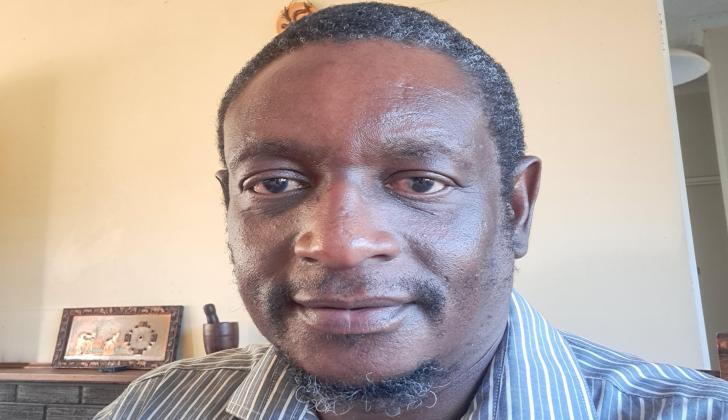 I do not know the people of Epworth - a periurban settlement on the outskirts of the capital Harare - but, scenes of them celebrating the official commissioning of a clinic and borehole by Zimbabwe president, Emmerson Dambudzo Mnangagwa, were nothing short of bewildering.
For starters, is the whole image of a head of state and government, and commander-in-chief of the country's defence forces - with his deputy, and an entire entourage of government ministers, flocking to commission a clinic and borehole - not only most troubling, but a shocking embarrassment?
In Shona, we would say, "ndakashaya pekuhwandira nekunyara" - I could not find anywhere suitable enough to hide in utter shame, as I wondered what people of other countries would think of our Zimbabwe, after watching such disgraceful images.
Yet, that never deterred these Epworth residents from a heightened sense of optimism for a bright future ahead - as they imagined what other "amazing" programs the government had in store for them, after such a "blessing" graced by the country's ruling elite.
Indeed, Zimbabwe's top brass did not waste any time assuring these impoverished people - gathered to rejoice the ruling ZANU PF Epworth candidate's victory at the recent parliamentary and local government by-elections (held on March 26, 2022) - as they were told of the regime's commitment in "improving the lives of Zimbabweans".
If the excitement exhibited by those gathered - whom, I suspect, included hired crowds, bussed in from various parts of the country, as per ZANU PF norm - there were those who actually believed this yarn.
I guess, that is why we still have people who are duped into parting with their hard-earned cash, after being convinced by a sangoma (who himself lives in squalor and abject poverty) of a magical potion to win the lottery!
Surely, how else can anyone describe those who actually believe that, a party that destroyed a once prosperous and admirable nation - characterized as the "jewel of Africa" at independence from British rule in 1980 - into the laughing stock of the entire world, has the capacity to "improve the lives of Zimbabweans"?
Let us remember this is the same party that has made our country hog international news headlines all for the wrong reasons - such as, its record-breaking hyperinflation, most expensive basic commodities which are beyong the reach of millions of Zimbabweans, years of lack of running water in urban areas, unemployment in the 90 percent, far more world-renowned companies closing shop than those opening, youths whose dreams have been shattered and their only hope of survival being in street vending, artisanal mining, and small scale farming, whilst millions of citizens have fled for foreign lands?
Why, then, would any right-thinking person believe that these are people who have the capacity to improve anyone's life - except, of course, the livelihoods of those in power, and those close to power?
The fact that, all the government was able to show the people of Epworth was a clinic and borehole is a good starting point.
Furthermore, the fact that these had to even be officially commissioned (something that, in a normal country, would go unnoticed and unannounced as something not newsworthy) - yet, in this instance officiated by the head of state himself - should be a clear message that this is the best this failed regime has to offer.
We all boast in our best - and, ZANU PF is, indeed, boasting in its best!
Let us not lose cognisant of another truth - the money for the Epworth clinic was from so-called "Devolution Funds" - which, if Zimbabwe had real devolution, would be money from the particular region's own resources.
Be that as it may, even those in opposition-run local authorities have been benefiting from these "Devolution Funds" - which they have similarly used to construct or refurbish clinics in their own areas, procure fire brigade tenders, refuse collection vehicles, ambulances, graders and others machinery for urban development.
As such, what we watched unfolding in Epworth was nothing to write home about - let along, dragging thousands of people (bussed from all over the country) to witness and celebrate.
What I can assure those of Epworth, and everyone else across the width and breadth of Zimbabwe is that - the ZANU PF regime has no capacity at all to go beyond the commissioning of clinics and boreholes - and, henceforth, the common language from their lips will be blaming so-called "sanctions" for their expected failures to deliver what they promised the electorate.
Zimbabweans now need to be discerning and wise when going to the polls - and, need to vote for those who truly have the capacity to "improve the lives of the people".
It is far much better, and excusable, to elect into office those who have not been tested before as to their abilities to run an entire government, even if they let us down later - since we have only known 42 years of ZANU PF misrule - than to elect those whose CV and performance is littered with failure after failure since 1980.
© Tendai Ruben Mbofana is a social justice activist, writer, researcher, and social commentator. Please feel free to contact him on WhatsApp/Call: +263715667700 / +263782283975, or Calls Only: +263788897936 / +263733399640, or email: mbofana.tendairuben73@gmail.com
Source - Tendai Ruben Mbofana
All articles and letters published on Bulawayo24 have been independently written by members of Bulawayo24's community. The views of users published on Bulawayo24 are therefore their own and do not necessarily represent the views of Bulawayo24. Bulawayo24 editors also reserve the right to edit or delete any and all comments received.