Opinion / Columnist
Politicians are fuelling hate crimes
27 Apr 2022 at 13:37hrs |
Views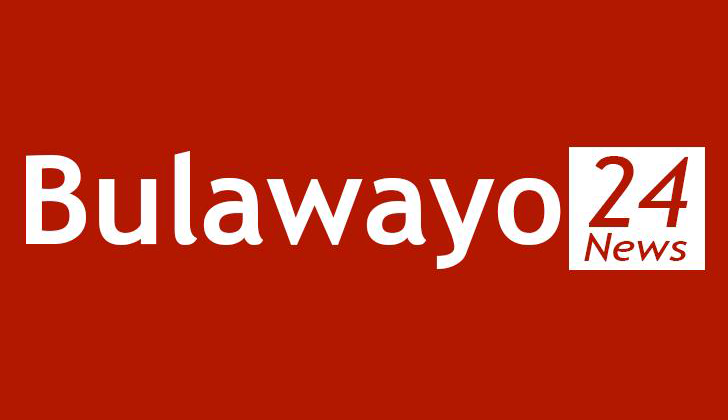 ONLY hate and barbarism could have produced the sort of spectacle the world witnessed a few weeks ago when a baying mob of South Africans moved from house to house in Johannesburg's Diepsloot slum to hunt down undocumented migrants or whoever it was that did not meet their dubious criteria. Zimbabwean migrant Elvis Nyathi was callously murdered.
The death of Elvis
In my entire life, I have never seen such a graphic, willful, brazen and horrific destruction of human life as I did with the video which was doing the rounds on the beating and burning of Nyathi. The ostensible reason as per the narration of his wife, was that Nyathi had tried to escape the crowd which was looking for a gun in his shack.
The wife said the couple told them they had none. She also said that one in the crowd asked for 300 rand but the couple could produce only 50 rand. Whatever the reason, no one is saying that the late gardener was a criminal. But he died at the hands of
a bloodthirsty mob. In church speak, they were clearly demon fuelled. One was pounding Elvis with a knobkerrie as another joined in. The third person had a can of kerosene or petrol and was pouring it upon Elvis who was literally on fire.
It was a harrowing and dastardly deed. Later, I saw a video of one of the ANC youth leaders, Thabang Molefe, insisting that they wanted foreigners — specifically Zimbabweans — to leave the country while accusing them of committing crimes.
The evil culture of impunity
What is even more evil was the comment on Twitter by Nhlanhla "Lux" Dlamini, the leader of the infamous Operation Dudula operation, against illegal migrants. He was unrepentant about the murder of Nyathi and said he did not feel sorry about the death.
Some South Africans have cited the alleged killing of seven South Africans by foreigners as some sort of rationalisation for the killing of Nyathi. But this is mind bending for me. Zimbabweans have been stereotyped in South Africa. Safe to say, they are public enemy number one, especially in the depressed communities.
That a ruling party official could be placed on record mouthing what amounts to hate speech and inciting violence against migrants is telling. So many questions arise. Does South Africa really believe that Zimbabweans are the reason why their community is riddled with crime ? It beggars belief the vigilante group behind Dudula is thriving unchecked in South Africa. We have a parallel in Zimbabwe of the machete gangs in Midlands.
The police in South Africa and Zimbabwe seem to have no ability to deal with suspected ruling party affiliates who take the law into their own hands. I do not blame the police who are under the spell of way ward and lawless politicians however.
But the culture of impunity festers and last week the putrid wound burst. Nyathi has been bothering me as much as the death of Mboneni Ncube did. Something had to give. Four men have since been charged with the killing of Nyathi whose death has become the second such gruesome death after the torching of Mozambican Albert Namauve a few years ago under almost similar circumstances.
Buck passing narratives
I now see why the continent may not heal from mediocrity as quickly as it ought to in terms of the socio-economic challenges which bedevil it. If leaders and communities do not have a proper analysis of causation for the continent's many problems then we must wait for Jesus to return and set things right ! In Zimbabwe, we have the sanctions mantra as the counter argument for the country's economic malaise.
At the Independence celebrations in Bulawayo recently, the President used the sanctions narrative to explain the state of the country's hospitals. Really? While we have Western-imposed sanctions, we do have a formidable China as an ally. So? But even the Southern African Development Community adopted the sanctions mantra. Actually, the African Union as an entity has called on Western nations to lift sanctions imposed on Zimbabwe. From a strategic communication standpoint, the ruling party has won that battle on African soil. The West, however, remains unconvinced for various reasons.
An African malady
Geopolitical concerns will always loom large in foreign affairs and nations that have their interests will accordingly push those interests using whatever apparatus at their disposal. That is a no brainer. Personally, I am mortified that there are matters that African nations and leaders can control and take responsibility for which they appear unwilling to.
How are sanctions or illegal migrants involved in either illicit gold smuggling by connected elites or corruptly awarded tenders to ruling party officials? Somehow, there is always a need for a bogeyman to explain away the massive graft and corruption endemic in national governance. Zimbabwe is such a case study.
South Africa has apparently seemed to join that bandwagon 27 years down the line as an independent nation. Undocumented immigrants is the bogeyman tacitly being sold to the masses by some member of that country's body politic. Blame the joblessness on foreigners taking the jobs of South Africans. It is a soft target for populist politicians. Herman Mashaba was originally the leading activist against illegal migrants. His Action SA party clearly benefitted from his incendiary anti-immigrant rhetoric last year at the polls and his party is a new player in South Africa as a result. A class analysis of South Africa's socio-economic problems is absent from the mouths of most of the populist politicians. The ages old structural defects of that economy aside, they have their scapegoat: Zimbabweans.
The humane
My problem with politicians is their messaging. Oftentimes, they say things to curry favour with voters and treat human life cynically. In Africa, my observation is that African lives are not mattering to Africans as much as they ought to. I recall the pontification and marches in the aftermath of the videotaped killing of African American George Floyd by a United States policeman who was later convicted for the crime and sentenced.
The ANC along with other parties marched against the extrajudicial killing. Stunningly, South Africa, a hotbed of Afrophobia, joined a global chorus against the murder of George Floyd. Somehow, this was not the case last week with the killing of Nyathi, a black man, murdered by fellow black hands. What is wrong with the continent?
Why does it seem that we enjoy passing the buck and pointing fingers at others? Why indeed should African lives matter to the rest of the world when on the continent the people and the leaders alike seem ready to shed African blood with very little or no provocation? Why should anyone care what happens to us when we think nothing of taking responsibility for our own lot in this life?
Someday
There must arise another crop of Africans. There must be another generation that answers to the call to excellence, accountability and respect for human life and difference. Currently, we have a mass of people who seem enamoured with power for its own sake and are not ready to entertain the idea of diversity and tolerance.
We have indeed a mass of people who criminalise alternative voices as if to say they are infallible. This intellectual dishonesty grates because in a marketplace of ideas, people thrive and innovation blossoms.
As things stand, we even have a discussion around patriotism. As I wrote last week, parties are not God. They come and go. 42 years down the line, we are having to question each other's loyalty to Zimbabwe principally based on party libes.
What is patriotism in our context? Is a member of the ruling party more patriotic than one belonging to the opposition or alternative? What is the definition of patriotism that obtains? I do know that our society is growing more polarised by the day. There is a coalescing around party lines that is toxic. Zimbabwe is not a priority actually. Pettiness and power are.
Parting shot
To be frank, our leaders simply must stop running from their own shadow. They must adopt a new ethos guided by a genuine "Zimbabwe first" agenda. Speaking about it merely is not enough. There is no argument against tangible development. There can be no opposition against infrastructure development.
There can be no mobilisation against stemming the tide of corruption. When all is said and done, a Zimbabwean crying out against violations is not a traitor to the country. In any case, the independence of this nation ultimately was realised through a groundswell of international support and negotiations.
Why should it be any different now when the citizens feel brutalised by their own leaders? Should they suffer in silence and to what benefit?
Source - NewsHawks
All articles and letters published on Bulawayo24 have been independently written by members of Bulawayo24's community. The views of users published on Bulawayo24 are therefore their own and do not necessarily represent the views of Bulawayo24. Bulawayo24 editors also reserve the right to edit or delete any and all comments received.