Opinion / Columnist
Longing for a bygone era will not fix Zimbabwe's economy
20 Jun 2022 at 16:03hrs |
Views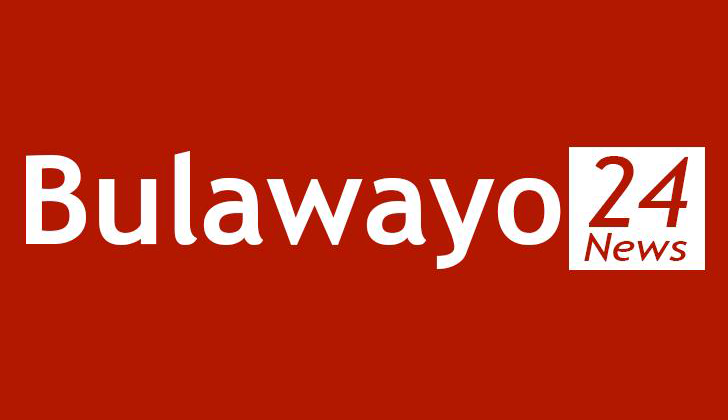 Social media can be a tool for comedic relief, venting frustration and a means of trolling at the same time. My favourite Social Network is Twitter due to its remarkable interface and ability to connect people with a few words. I find it intellectually stimulating to engage in Twitter Spaces, discussing current and pertinent issues of our times. June of 2022 was been especially interesting for me because the hashtag
#IanSmith
was trending for several days. What struck me was the sheer reverence being 'belatedly' (pun intended) bestowed on former Rhodesia Prime Minister, Ian Smith. The main theme was that Rhodesia was much wealthier and more developed than Zimbabwe is.
Many who tweeted expressed their anger at the state of Zimbabwe's economy, arguing that the ruling Zanu PF party had destroyed a thriving economy that was taken by force from the Smith regime. I saw Rhodesian-era images on Twitter of functioning infrastructure - roads without potholes, running trains, thriving businesses in the Harare City Centre and exchange rates where the Rhodesian dollar was worth the same as the United States dollar in the 1970s.
Amused, I wondered if the trending narrative was accurate. How could an economy that was once considered to be the breadbasket of Africa become so impoverished over a couple of decades? The reasons for Zimbabwe's economic malaise have been well documented in the literature and in various documentaries, books and newspapers; however, there is no consensus on these reasons. Some people blame the sanctions imposed on Zimbabwe's economy and on some political leaders by western powers in the 2000s, arguing that these harmed the image of the country as an investment destination. Others blame the land reform programmes of the early 2000s for destabilising the economy while others focus on gross corruption.
Irrespective of what one's views are of the Zimbabwean economic malaise, what is not disputed is that the means of economic production underwent a structural shift under Zanu PF rule, moving from minority white to majority black ownership; many African countries cannot say the same about their economies (South Africa for example). As transformed as Zimbabwe's economy is today, it is not growing at all - it is not creating the necessary jobs that would take the majority unemployed population out of poverty. This explains the
#IanSmith
trend - frustrations spilling out in the form of salutations for an oppressive minority regime.
Many people who argued that they would prefer to be living in Smith ruled Rhodesia were not even born by the time Zimbabwe became an independent country. This longing for something one never actually experienced reminds me of my early high school boarding school days - when I would cry listening to Joe Thomas singing about heartbreak, something I had never experienced. I was thirteen years old and was so shy that I would be speechless if a girl in my class greeted or smiled at me. The point I am making here is many people who claim that Rhodesia was better than Zimbabwe are not 'qualified' to make that assessment. Yes, there are many people who lived during the Smith Rhodesian era who are supporting the
#IanSmith
trend. These individuals can certainly provide a more balanced assessment of both eras - Rhodesia and Zimbabwe under Zanu PF rule.
We ALL need to accept that we do not have the counterfactual - we will never know what Zimbabwe would have become had the Smith regime not been deposed. In as much as Zanu PF has been criticised, the movement toward liberation was unstoppable as many African countries had become independent prior to Zimbabwe. Also, if white minority rule had persisted to this day, Zimbabwe's economy may have been worse than is the case. All of the 'what if's' and 'maybe's' are not beneficial as what are needed are economic solutions that can be implemented immediately to stop the haemorrhaging of the economy.
As a start, if the international community could provide sizeable debt cancellation (Zimbabwe owes billions of US dollars to multiple lenders), that would relieve a sizeable financial burden; Zimbabwe could access more funding as result because it would be less indebted. Zimbabwe has also been plagued by hyperinflation for much of its recent history and serious discussions are needed about a completely different currency regime. If Zimbabwe were to join the Southern African Common Monetary Area, it would have to accept the South African rand as its currency. This implies a sizeable loss of monetary policy making influence and sovereignty but there are other benefits that accrue from such arrangements. Firstly, since South Africa is Zimbabwe's biggest trading partner, it makes sense to have one currency circulating in the region (Lesotho, Namibia and Swaziland are also part of this union) for ease of trade and financial stability. This arrangement could bring Zimbabwean inflation down substantially. Secondly, investor confidence could be restored - without investors, it is very difficult to grow an economy. Tourism would improve substantially due to currency certainty, providing liquidity to a cash starved economy.
To conclude this nuanced rant, I wish to calm those who 'miss' Smith's Rhodesia. Zimbabwe's economic challenges are not insurmountable and a nostalgic longing for an oppressive regime irrespective of how its economy was, is not useful. Greater economic collaboration between African countries can bring the development and strength that is missing in Zimbabwe's economy. I also wondered that if South Africa's economy were to face similar difficulties as Zimbabwe, would the majority black population call for a return to the apartheid regime? I mean, South African fuel in the 1970s cost a few cents per litre versus the R25 rand price in June of 2022. I will be following twitter trends closely to see if
#ApartheidWasBetter
makes it to the top of the trends list. If that happens, I would be truly astonished and disappointed in equal measure.
(Dr. Farai Nyika writes in his personal capacity)
Source - Dr Farai Nyika. Economics Academic at Management College of Southern Africa (MANCOSA).
All articles and letters published on Bulawayo24 have been independently written by members of Bulawayo24's community. The views of users published on Bulawayo24 are therefore their own and do not necessarily represent the views of Bulawayo24. Bulawayo24 editors also reserve the right to edit or delete any and all comments received.