Opinion / Columnist
Who cares if the presidents knows bread price, when millions of Zimbabweans can't afford even a loaf?
01 Jul 2022 at 04:44hrs |
Views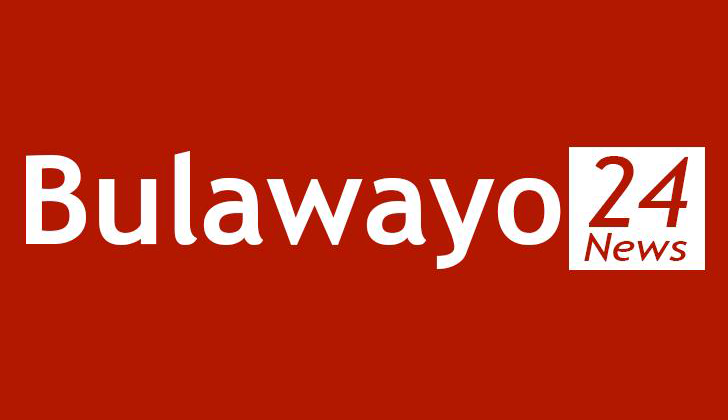 I am quite sure the reckless, but rather self-conceited, statement by information ministry permanent secretary, Nick Ndavaningi Mangwana - to the effect that Zimbabwe President Emmerson Dambudzo Mnangagwa knew the price of bread – was meant to comfort and reassure the over-burdened suffering citizenry, that the head of state understood their plight.
However, unbeknownst to the excitable top official, his insensitive comments – which were accompanied, in a Twitter post, by a picture of Mnangagwa engaged in some rare grocery shopping - only served to expose the fact that the ruling elite in Zimbabwe is far divorced from the reality in the country they ostensibly lead, and out of touch with public sentiment.
Frankly speaking, no one feels better now that they are aware that the president knows what the price of loaf of bread is – as this will never change the fact that millions of extremely impoverished Zimbabweans will remain poor, and will wake up tomorrow still unable to afford this staple foodstuff.
I am certain Mnangagwa is also knowledgeable with the cost of a Lamborghini or Bentley – yet that changes absolutely nothing for someone like me!
The stubborn fact remains that, the Mnangagwa administration has irretrievably failed in running the affairs of this country – through, unpardonable unhinged looting of national resources at a grand scale, by a government that has no clue whether they are coming or going, and taking the nation round in circles.
If Mnangagwa's knowledge of the bread price was supposed to be a good thing, then are we to say, he only got wind of this vital piece of information yesterday, when he finally went shopping – since basic commodities have been spiraling out of control for months now?
If that is the case, then we are in a worse predicament as Zimbabweans as we previously imagined, since it is undeniable that we are being led by those out of touch with the happenings in the country they are expected to be in charge of.
Surely, how can the president of a country not personally experience, on a daily basis, what is taking place on the ground in his own nation – rather waiting to be informed and "updated" by advisors?
As a matter of fact, while he was officiating at the opening of the mall at which he did his once-in-a-blue-moon grocery shopping yesterday, he himself confessed that he was no long able to move around freely, due to always being surrounded by over 100 security personnel.
It reminded me of a comment I used to enjoy making during the reign of the late ousted dictator Robert Gabriel Mugabe that, I was certain the last time he actually saw the "real" Zimbabwe was on the eve of the country's independence from Britain, on 18th April 1980 – after which, he could not freely move around his own neighborhood, or take a stroll to the nearby shopping center to buy a newspaper, on account of a crippling fear of his own people, whom he claimed loved him.
No wonder the late former Rhodesia Prime Minister Ian Douglas Smith once challenged him to walk together along First Street in the capital Harare, both without any bodyguards, as see who would be attacked by the crowds!
We all know that Smith had no problems riding around the same Harare (then Salisbury) on his humble bicycle, with no single security personnel in sight – even in spite of being regarded "enemy number one" by nationalists – as his own people truly adored him, and did not need to live in terror.
Be that as it may, whether Mnangagwa KNOWS the price of bread, it means absolutely ZERO to us, since he and his administration clearly do not UNDERSTAND and GRASP the depth, extent, and gravity of the unimaginable poverty and suffering of millions of ordinary Zimbabweans – half of whom live in extreme poverty, earning less than US$1.90 a day (possibly, only enough for a loaf of bread, and nothing else).
If he did, then he would have acted upon this from the day he assumed power in the aftermath of the military coup d'état that toppled Mugabe, by formulating and implementing sound economic policies, intended to benefit the broader Zimbabwe population - as opposed to the anti-people and pro-cartel and politically-aligned pronouncements, which undoubtedly were meant to benefit and enrich a chosen few.
Honestly, why else would the regime reintroduce a local currency, in the glaring absence of a stable economic environment conducive to sustaining such a move?
Was the inevitable free-fall of the Zimbabwe not deliberately positioned to profit those close to the ruling elite – who would wipe off all the foreign currency from the market, make a killing from selling off the scarce greenback (attained at concessionary rates from the government auction system) at exorbitant profits, or paying their employees in a useless currency, yet their business interests charging either in the US Dollar or in Zimbabwe Dollars but at the prevailing black market rate?
Surely, who can explain why the government insists on paying its civil servants in the local currency (with token and meaningless US Dollar allowances), whilst the same administration charges most, if not all, of its services in foreign currency, or pegged at the prevailing exchange rate?
We do not even care how many companies and malls are opened in the country – the few that have set up shop (or, in the process of setting up), of which have been jumped upon by the regime as an opportunistic campaign for its "Zimbabwe is open for business" yarn – when the "thousands" to be employed at these entities are merely going to join the long queue of the 80 percent of Zimbabweans earning below the poverty datum line.
How then, is the president knowing how much bread costs beneficial to the millions of ever-suffering Zimbabweans, when we cannot even afford to buy a single loaf for our families?
© Tendai Ruben Mbofana is a social justice activist, writer, researcher, and social commentator. Please feel free to contact him on WhatsApp/Call: +263715667700 / +263782283975, or Calls Only: +263788897936 / +263733399640, or email: mbofana.tendairuben73@gmail.com
Source - Tendai Ruben Mbofana
All articles and letters published on Bulawayo24 have been independently written by members of Bulawayo24's community. The views of users published on Bulawayo24 are therefore their own and do not necessarily represent the views of Bulawayo24. Bulawayo24 editors also reserve the right to edit or delete any and all comments received.