Opinion / Columnist
What transition? Zimbabwean politics is no football game
13 Jul 2022 at 10:12hrs |
Views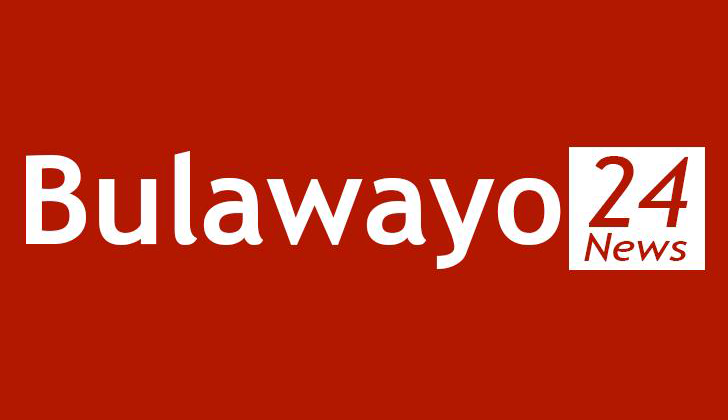 The Zanu PF Congress is less than six months away and many hold their breath to await the much anticipated outcome. Lest we become so consumed in the euphoria that almost switched off our brains in the political transition of November 2017-it's time for a retrospective.
It is necessary to remind those that were directly involved in the political transition in Zimbabwe that the imposition of the current President ED Mnangagwa was to prove a point to the late former President Robert Mugabe. Mnangagwa was unequivocally telling Mugabe to his face, "Let's see who has the people's backing."
Now that we having buried the chief architect of such levels of dictatorship in Zvimba; isn't it time to take a different course? No leader should impose himself on the people or neither should a leader choose and impose a successor. I hope this is not wishful thinking as Mnangagwa seems to be hell bent on dining with Mugabe's ghost.
For the last forty years, Mugabe was never challenged directly during a Congress or a Conference. If anything, those who mooted the idea were either harshly dealt with or held their meetings under the cover of "darkness." Such a history, which was out of Mugabe's own making, has set a bad precedent for a Zanu PF and the culture of selecting leaders.
While many Zimbabweans awaits for a new leadership to be installed at the coming congress; will history repeat itself? Are we likely to see Mnangagwa sailing through-thanks to the Mugabe power manuscript that he fervently adheres to of assuming leadership uncontested? Signs that this could be the outcome are now apparent after having been endorsed by the Women and Youth league.
However, some reports point to growing fissures in the party with a faction aligned to his second in command, Constantino Chiwenga eyeing and pushing for the same position. If democracy is not about lip service; why should Mnangagwa not be challenged at the 2022 Zanu PF congress? Zanu PF should create a culture where all posts are contested without violence, intimidation and future repercussions.
Unfortunately, Zanu seems to have taught Zimbabweans one lesson that seems to evade most of us. Mugabe once said during the run up to the 2008 elections, "Nyika ino haibviswe nepenzura" meaning the future of Zimbabwe cannot be decided by a vote. This should have alerted most of us of the kind of democracy Zanu PF wants. In fact, democracy is defined by whoever is in control at that particular time.
The world embraced the transitional coup of 2017 on the condition that ED Mnangagwa is going to be a reformist. Mnangagwa was supposed to stay in this role as a transitional leader, healing the pains of the past and bringing the people of Zimbabwe together, including the opposition political parties. This role would be extended to reviving the economy again.
His role as a transitional leader was to allow other players both inside and outside to play a role within the Zanu PF party. It was meant to create a level playing field for all including the opposition. There was never a decision that ED was going to lead Zanu PF and Zimbabwe into 2023 elections.
Zimbabweans cannot turn a blind eye to these basic transitional agreements. During the transition we were all blindfolded hoping for a transition that never was. This process needs to be challenged and discussed in order to bring back ED to the agreed path.
The nation was hoping for political change where leadership successions were to be discussed and debated in public without fear or favour. Most of us hoped for a free media space accessible to all with ZBC getting a revamp.
The toxic political culture, as most thought during the November 2017, of marginalizing opposition parties' members should be a thing of the past. We need to revisit the transitional process of November 2017 and demand as Zimbabweans that we implement the non-written agreed processes and not allow Mugabe to resurrect again in our day to day lives.
Zimbabweans should move away from hero worshipping-a hymn that Mugabe sang and no one loved. There is a need for competition in politics and to hold politicians to account. It is proven that politicians who fear losing their position will work harder for voters. If Mnangagwa is to create a legacy of his own, he should stop emulating his mentor; especially when it comes to taking this nation back into the lion's den.
Western sanctions will not be removed as long as we continue on Mugabe's style of rule. We will remain stagnant as long as we do not implement electoral reforms and level the political-play field. Your Excellency Sir, let us follow the transitional course. Current attempts to address the perennial challenges such as pushing for removal of economic sanctions are not yielding expected results.
It is disturbing to note that the ongoing Political Actors Dialogue platform has left out other stakeholders towards building a united nation. It is time to revisit the November 2017 call for a transition that puts the country on unifying path that will transform the future of Zimbabwe's political landscape.
For more details WhatsApp/call +263772278161.
Engineer Jacob Kudzayi Mutisi
Source - Engineer Jacob Kudzayi Mutisi
All articles and letters published on Bulawayo24 have been independently written by members of Bulawayo24's community. The views of users published on Bulawayo24 are therefore their own and do not necessarily represent the views of Bulawayo24. Bulawayo24 editors also reserve the right to edit or delete any and all comments received.