Opinion / Columnist
'Zanu PF is mortgaging Zimbabwe for a song!' complained Biti - true but who is facilitating looting
25 Aug 2022 at 20:07hrs |
Views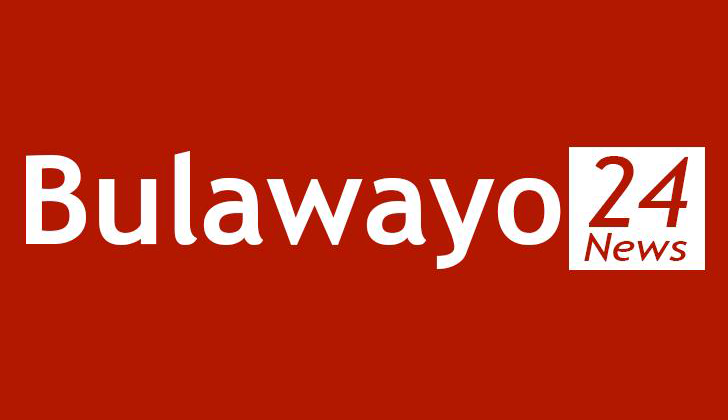 When Robert Mugabe and his Zanu PF got into power in 1980, he proclaimed mass prosperity, "Gutsa ruzhinji!", in Shona. He was convinced he would achieve that by spending, spending and spending.
He built schools and hospitals for the ordinary people, the civil service and security sector became bloated to accommodate his comrades in arms and their cronies and he initiated the political patronage system of the ruling elite whom he pampered silly from the word go.
"In conversation with Trevor Simba Makoni", google search it, Dr Makoni revealed how Prime Minister Mugabe replaced the Peugeot 406 used by Smith's ministers with Mercedes Benz limos within weeks of the new government taking power. The limos were not budgeted for nor approved by the new cabinet.
Dr Makoni commented how this nothing is too good for the chefs culture had quickly spread and permeated every segment of Zimbabwe. It was "normal" for ZESA, NRZ or some such parastatal to pay CEO and his/her coterie of fellow political appointees hundreds of thousands of dollars in pay, cars, mansions and other allowances even when the company was failing to deliver basic services and failing to pay the workers the meagre wages!
1990 to 1999 IMF and WB sponsored Economic Structural Adjustment Programmes (ESAP) failed to revive Zimbabwe's flagging economy mainly because Zanu PF reduced its spending of social welfare for the ordinary people but not on the real big spenders – the ruling elite whose extravagance was only matched by their wastefulness. By the end of that decade Zimbabwe was up to her eyes in debt and IMF and WB stopped all financial assistance the country. Other western financial institutions followed the IMF and WB and cut all financial assistance to the country.
Robert Mugabe gave IMF and the WB his two-finger salute and announced his "look East" policy. Zimbabwe was going to get its financial assistance from China and other eastern nations like Russia.
China was aware that Zimbabwe was a bad debtor, and that the country could not borrow from no one else. And so, naturally, China took full advantage of this to drive a hard bargain and rip up Zimbabwe!
"The Minister of Finance disclosed in Parliament today that Zimbabwe has borrowed $2.7 b from China since independence of which only US$150m has been repaid," commented former Finance Minister Tendai Biti in parliament.
"The biggest debt pertains to the billion dollars borrowed for the Hwange7 and 8 power station. There is no verification of these figures.
"In 2006 Zimbabwe borrowed US$200 m from China which loan was secured by 26 million ounces of platinum reserves in Selous.
"Assuming a price of US$2000 an ounce for platinum Zimbabwe mortgaged a $52 b asset for mere US$200 m. This is ridiculous.
"They have been mortgaging Zimbabwe for years
#Shame
."
This is more than ridiculous and shame! This is a national tragedy and high treason!
My beef is with Tendai Biti and his fellow MDC/CCC friends who have failed to implement the democratic reforms the nation has been dying for these 22 years, 5 of which in the GNU. And by insisting on participating in these flawed and illegal elections Biti and company are giving Zanu PF legitimacy to continue mortgaging the nation's resources and future.
Zimbabwe has had many golden opportunities to end the Zanu PF dictatorship and the looting of the nation's resources, especially during the 2008 to 2013 GNU. The world is sick and tired of Zimbabweans complaining about the Zanu PF dictatorship and yet they will not end the corrupt and tyrannical rule even when they have the golden opportunities to do so.
If we, Zimbabweans, want the rest of the world to help us end the Zanu PF dictatorship and all the human suffering it has brought on us then we must show the world that we are finally serious about implementing reforms and not just paying lip service as in the past. And what better starting point than admitting we wasted the many opportunities to end the dictatorship.
If you get a "get out of jail card"; use it or shut up! The very least you can do is apologise for wasting the opportunity and not to be blubbering about your suffering whilst pretending you are as innocent as a rosebud!
Indeed, Tendai Biti and his CCC friends are hell bent on participating in these flawed and illegal 2023 elections against advice not to without implementing reforms first from SADC, EU, IMF, etc. All CCC are doing is giving Zanu PF legitimacy and thus perpetuating the dictatorship. It is insane and infuriating!
Source - zimbabwelight.blogspot.com
All articles and letters published on Bulawayo24 have been independently written by members of Bulawayo24's community. The views of users published on Bulawayo24 are therefore their own and do not necessarily represent the views of Bulawayo24. Bulawayo24 editors also reserve the right to edit or delete any and all comments received.