Opinion / Columnist
Zanu-PF terrified of losing elections since they know their party practically a dead horse with no prospects of ever regaining p
02 Sep 2022 at 06:45hrs |
Views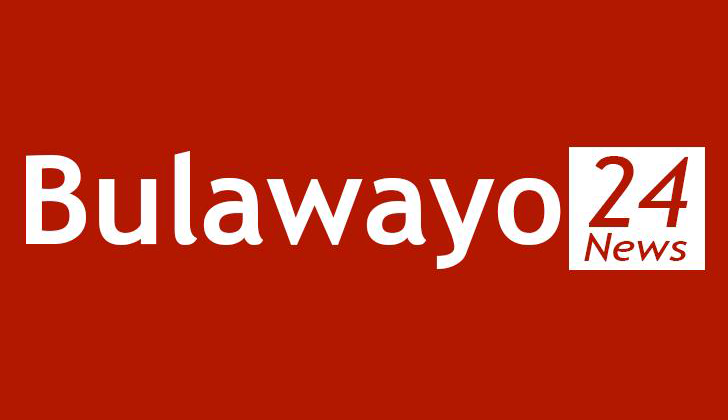 Ever wondered why governing political parties in several democratic countries around the globe are not particularly terrified of losing elections?
Of course, the main purpose of any political player is undeniably the attainment and retention of political power - and as such, will always strive to ensure that those goals are achieved.
Therefore, losing an election - which is the generally accepted way of entering, retaining or exiting office, in any truly democratic dispensation - is never pleasant, and all those involved in these contestations ensure that they put in place policies and programs that attract and resonate with the electorate, so as to garner their votes when it matters the most.
It goes without saying that the fulfillment of these objectives (power attainment and retention) can, nonetheless, never justify the means.
No political entity worth its salt should ever resort to any means (usually, dirty, disdainful and despicable) in the quest of winning elections - whether already in power, or pursuing this ambition.
How can that be, if the primary mission of any political player has already been established is getting into office, and hopefully, staying there for as long as is possible (of course, in strict accordance with the country's laws)?
Well, the beauty of any genuine democracy is that elections are periodical - thus, a political party that loses elections today, can always try the next time - and, if they play their cards right, by successfully appealing to the majority of the electorate, will win.
There should be no need at all for panicking, and being horrified at the thought of losing an election, as there will always be another bite of the cherry.
The question then becomes - why is it that our own ruling (definitely not governing) party in Zimbabwe, Zanu-PF, will stoop to any level, no matter how immoral, demeaning and barbaric, in the desperate bid to win elections at all cost?
They have set up 'no-go areas' in rural areas - where the opposition is virtually banned from freely operating, or effectively soliciting for votes, or embarking on any developmental projects - through the wanton abuse of state institutions, including law enforcement (that normally prohibits anti-governent gatherings, even in urban areas), and traditional leaders (in instilling fear and intimidating villagers, as well as distributing vital aid on partisan basis).
State-controlled media - which is constitutionally obligated to be impartial, afford fair opportunity for the presentation of divergent views and dissenting opinions [Section 61(4)] - has been turned into a pathetic, sickening and unprofessional desk in the ruling Zanu-PF party publicity department.
Not to be outdone, the country's electoral commission is shrouded in all manner of embarrassing controversies - with a questionable voters' roll (which many civil organizations complain are being repeatedly denied a copy, in stark disregard of the law), imposition of exorbitant nomination fees for presidential and parliamentary candidates, and accusations of indifference in the face of numerous acts, which fly in the face of free, fair and credible elections, by both Zanu-PF and state institutions, against the opposition, such as violent attacks, and intimidation.
We then witness in utter shock and dismay, the continued vicious savage persecution of opposition and human rights activists - via the weaponization of the law, which has been wantonly used to arrest those speaking up for justice - with some languishing in prison for months on end, being repeatedly denied bail, yet trials seldom taking place timeously (if ever at all).
Again, I ask - what is Zanu-PF so terrified of, such that can be reduced into such repulsive, fearful and panicked desperadoes?
Why, if they were to lose elections, surely, there is always a next time!
That is the norm in all true democracies - a scene we have recurrently and admirably observed in such countries as the US, UK, France, Australia, and so many others - whereby, political entities that previously lost elections, have always made phenomenal comebacks, winning back power in subsequent polls.
In fact, if the latest opinion polls in the UK are anything to go by - if elections were held today, the opposition Labour Party (which has been in government several times already) is poised to win over the scandal-riddled Conservatives.
Across the Atlantic, in the US, the race is still too close to call - but, it is quite possible that the Republicans may just pull a shocker in the mid-term elections, slated for 8 November this year - with the real possibility of reasserting dominance in Congress.
So, what is Zanu-PF so frightened of?
Why do they appear severely lacking the confidence of ever reclaiming power in future polls, in the event of losing the forthcoming 2023 harmonized elections - a recurring disturbing trend that we have witnessed all too often, ever since the first 'one man one vote' post-colonial elections in 1980?
Could it be on account of the ruling elite being all too aware that they may have to rot in jail for their gory and horrid unenviable track record of widespread brutal repression and massacring of the population, and large-scale looting of our national resources?
Or, could the reason be that, those in Zanu-PF know very well that their party has long been brain-dead, and only appears to still be functional, due to the life support system of captured state apparatuses and institutions, as well as patronage that is employed through the dangling of both carrot and stick?
In other words, unlike other political parties found in largely democratic nations - the chances of Zanu-PF winning back power, once they have lost it, are practically ZERO, non-existent, zilch!
A genuinely confident party - that is armed with meaningful policies and programs, which truly resonate with the citizenry - would never be petrified of losing elections, as much as the prospects are never pleasant, since a comeback is always possible.
In actual fact, the period out of power could be a blessing for real political parties, that believe in themselves and what they have to offer - because, they can take advantage of the new ruling party's weaknesses and failures to repackage themselves as the only other viable option for the electorate.
Let us remember, there is no greater opportunity to burst the bubble of opposition support, than allowing them to govern the country, and then let them fall flat on their faces - when they prove that their fervent clamouring, whilst still in the back-benches, can be a totally different story once in office.
What could be better for a political party that had lost favor with the citizenry, to suddenly be perceived as the saviour - after the opposition party voted into power, on the back of public dissatisfaction, eventually messes up, and bungles their time in office?
That is what makes politics so interesting!
However, such a scenario only works for a party that still has hope and life.
Sadly, Zanu-PF is certainly not that political party.
Their determination to hold on to power, by any means necessary - no matter how vile, criminal and brutal - clearly paints a picture of a group that knows has since run its course, has absolutely nothing more to offer the nation, and can never hope to bounce back once they are out of office.
There can never be anything more shameful and humiliating!
● Tendai Ruben Mbofana is a social justice activist, writer, researcher, and social commentator. Please feel free to contact him on WhatsApp/Call: +263715667700 / +263782283975, or Calls Only: +263788897936, or email: mbofana.tendairuben73@gmail.com
Source - Tendai Ruben Mbofana
All articles and letters published on Bulawayo24 have been independently written by members of Bulawayo24's community. The views of users published on Bulawayo24 are therefore their own and do not necessarily represent the views of Bulawayo24. Bulawayo24 editors also reserve the right to edit or delete any and all comments received.