Opinion / Columnist
Where is Generation Z age group born 2000-2004? The missing '1.5 million voters'
02 Sep 2022 at 06:48hrs |
Views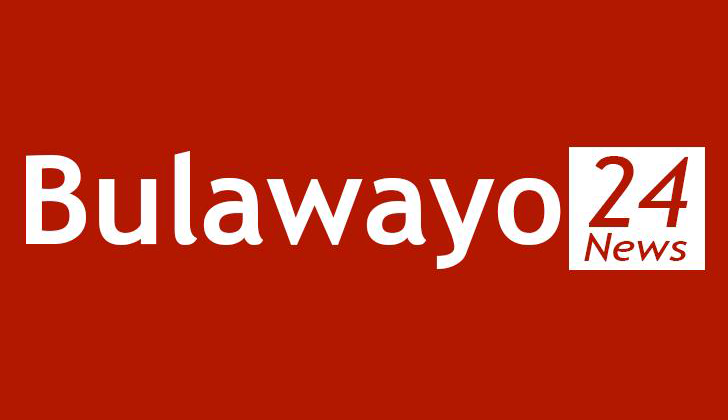 More than 1.5 million people turn18 since the last general election, and these youngest eligible Generation Z (Gen Z), Gen Zers or Zoomers form a diverse, active, and potentially decisive voting bloc in the 2023 elections. Some cast ballots in 2018, contributing to the highest youth voter turnout we have ever seen in a harmonised election. Some participated in the controversial anti-Mugabe demonstrations after the military coup that drove youth engagement in the 2018 election even if they were then too young to vote themselves. Some are now leading
dialogue against social injustice- the distribution of wealth opportunities, and privileges within a society and making it one of the defining issues of the 2023 election cycle. While a lot of youth voting research usually studies young people ages 18-29 or 18-34, it is important to focus on these 18-22 youngest eligible voters who are new to elections at a time when processes for how to register and cast a ballot seem far-fetched for this particular group. However, their electoral participation, or lack thereof can provide a window into how well- and how equitably- we are preparing and priming youth to participate in democracy in Zimbabwe.
The Gen Z's 18-22 age group are the young people that greeted the new millennium and are expected to kick start in structuring the century and most of all the country. The thought of most of the Gen Z not exercising right to vote is a particularly troubling prospect for not only for the country but also for the century because it could affect the country's democratic trajectory in the years ahead. American political scientists Charles E. Merriam and Harold F. Gosnell rightfully noted that voting is a habit that, when formed and practiced early, is likeliest to persist later in life. But, by the same token, when preparation for voting is inequitable in life, those inequities can also persist. Historically, youth ages 18-22 have voted at lower rates than their slightly older peers, and that was once again the case in 2018.
Are we really sure there are 1.5 million of them?
While we can validate unregistered voters in the age group by directly linking the study with administrative records, such as census data, statistics vary, but a conservative estimate, calculated using data from the 2012 census and Zimbabwe Electoral Commission (Zec) most recent voter registration statistics indicates that at least 1.5 million young people aged 18-22 are not registered to vote- therefore evidently missing from the voters roll. This is in agreement with an estimate from pressure group Team Pachedu. We already know that Zec registered over 238 000 for period January-July 2022. We are also aware that not all of the new registered voters are 18-22 year olds born 2000-2004 that are subject of this instalment. More so that some of them are yet to turn 18 as we are still in August. For the avoidance of doubt, a further analysis can be undertaken when the final 2022 national census report is released any day from now.
Characteristics of Generation Z
According Merriam-Webster dictionary, Generation Z refer to "the generation of people born in the late 1990s and early 2000s." Merriam-Webster dictionary goes further to describe the people as "generally" being "tech-savvy, pragmatic, open-minded, individualistic but also socially responsible." In addition "for Generation Z, swiping, tapping and scrolling are about as second nature as breathing." Thus, Gen Z grew up with technology, the internet, and social media, which sometimes causes them to be stereotyped as tech-addicted, anti-social, or "social justice warriors."
On the other hand, Oxford Learner's Dictionaries defines Generation Z as "the group of people who were born between the late 1990s and the early 2010s, who are regarded as being very familiar with the internet". The so called 'internet of things'. There is however, consensus from several researchers that Generation Z demarcating the period as from about 1997 to about 2012.
From these two definitions we note that while Millennials also known as Generation Y or Gen Y born from about 1981 to about 1996 are considered 'digital pioneers', Gen Z are considered the first 'digital natives'. The internet and social media have enabled them to always have access to information in a timely manner, which gives them political awareness at a relatively young age. Unlike previous generations, Gen Z tends to be more left-leaning, and is seen as perhaps the most progressive and on track to be the most educated.
Evidence elsewhere and in the United States suggest that the political attitudes of Gen Z voters revolve around the issues most important to these young voters which include "defeating the coronavirus, jobs and the economy and climate change," noted Bill McClain, research director for Clean and Prosperous America has spent significant time analyzing the political attitudes of Gen Z voters. told CNBC in 2020. This is because Gen Z were shaped by the economic pressures their families and communities faced, from the worst of the inflation that occurred in 2008, leading to the abandonment of the Zimbabwe dollar in February 2009, and now the Covid-19 disruption and the uncertainity of the Jihadists separatists in nearby Mozambique and Russia-Ukraine war on world economy and stability in the long -term, stress of confronting hyperinflation for the "second time" to the added costs of a country always in default electoral mode. Thus, research has shown that they value the stability that comes with conservative spending, stable jobs and smart investments. Two studies commissioned by Pew Research Center in the United States in recent years shows that like their peers the Millennials, Gen Z feel government should do more to solve problems, rather than government leaving many things to businesses and individuals, Generation X (Gen X ) or simply Gen Xers born from about 1965 and about 1980, and Baby Boomers born about 1946 and to about 1964 "are more evenly divided on this issue." For their views, most Generation Silent (s) born at least before1946 "would like to see a less activist government" the studies reveal.
Research tell us that while Gen Z look a lot like Millennials on many key issues, they are the most politically progressive generation yet.
They are the least likely generation to approve of President Emmerson Mnangagwa's leadership, and they are the most likely generation to see the advancement of social justice rights as a positive development. We estimate that the 18-34 years age group constituted between 43-45 percent of the total 5.5 million 2018 registered voters however, Millennials and Gen Z constituted the highest voter population of at least 55 percent. Going into 2023 polls we do not see any meaningful change from this percentage point. However, as noted by Pew Research Center and several other researchers, mental health challenges are a sad characteristic of Gen Z, which has been referred to by some behavioural scientists as the "loneliest generation," as they spent endless hours online resulting in feelings of isolation and depression.
In or around 2012 saw Generation Alpha come to life, replacing the generation Z. However, some researchers insist. Generation Alpha begun in about 2010- in 2024, by Mark McCrindle's definition, the last of Generation Alpha will be born, making way for Generation Beta, whose birth years will span from about 2025 to about 2039. The Generation label, if it lasts now follows the roughly 15-year cycle of generational period with unique characteristics- markers makes it simple for researchers and markerters to identify how much do members of Gen Z or any generation, really have in common? Therefore generational cohorts give researchers a tool to analyse changes in views over time.
Where are they?
There have been a lot of debate around strategies to lure this key Gen Z 18-22 age group to the ballot box. We now know from empirical evidence in other countries that suggest that Gen Z are mostly found on the "internet of things" especially on social media- with Instagram and Tik Tok being the main platforms to find this age group. A new Pew Research Center survey released August 2022 of American teenagers ages 13 to 17 finds TikTok has rocketed in popularity since its North American debut several years ago and now is a top social media platform for teens among the platforms covered in this survey. Some 67% of teens say they ever use TikTok, with 16% of all teens saying they use it almost constantly. Meanwhile, the same study shows that the share of teens who say they use Facebook, a dominant social media platform among teens in the Center's 2014-15 survey , has plummeted from 71% then to 32% today. The Pew Research Center findings collaborate another study that revealed that nearly 40% of Gen Z prefers searching Instagram and Tik Tok over Google Search and Maps, according to Google's internal data first reported by Techcrunch in July 2022. Another study released in July 2022 by United Kingdom's (UK) communications regulator Ofcom (The Office of Communications) was in general agreement. It found that teens are turning to Instagram and TikTok for news. As a result, social media, in particular, are a key tool for electoral candidates as they facilitate easy and effective online engagement this has also been confirmed by several scientists researching how best to grow, inform and mobilise young potential voters including those at Center for Information and Research on Civic Learning and Engagement, part of Tufts University's Jonathan M. Tisch College of Civic Life and also research institution as Pew Research Center.
What needs to be done?
First as noted above, empirical evidences is showing that young people do everything online, including dating, so why not register and vote online? In fact the politicians forget that Generation Z are "digital natives"- they have largely grown up with the internet. Making voter registration and voting more in tune with their habits would most likely help raise their political participation. Second, Gen Z feel they have little to show for their participation in Zimbabwean elections. Life is difficult for them. As noted earlier, they have had to battle through the economic fallouts caused by the 2000s economic downturn and now climate change, Covid-19 and the Russia-Ukraine war. All these conspired to cause inflation and misery that we are witnesses today. They have little faith that voting will change their fortunes. Therefore, Gen Z want 'return on investment' from their votes- they want a government that do more to better their living standards.
Thus, this large but historically inactive voting demographic is a challenging yet necessary group of voters that political parties and independent candidates will have to targeted using Instagram and Tik Tok advertisements to at least get their attention- it is in public domain that the most expensive currency now is getting attention (to capture attention) . With so much to do, for a 18-22 year old on Instagram or Tik Tok to for instance at least take notice before viewing and engaging with political campaign advertisements or skits will need to employ these strategies in a way that targets solutions to social issues young Zimbabweans care about in attempts to mobilise this age group noting that in a tight race, ad placement and their geographical location become increasingly important.
This Gen Z age group is however, work in progress but with time fast running out ahead of 2023 general election, just may be a little more effort will salvage the situation- as we are swimming upstream against the tide across the country. We have not dominated the story of the evidently missing 1.5 million voters leaving Team Pachedu and a few individuals like award winning journalist Hopewell Chin'ono to ask about the whereabouts of this Gen Z age group to no end. It needs to be written and re-written. The key from now on is not to apportion blame for not exercising right to register to vote but to learn from discourse through pressing the reset button and inspire levels of ideas that direct the young people to voter registration centres. As a result, It is about time that this 18-22 age group do some course correction and think about making Zimbabwe a country that is respected, valued, and sought after by the world.
In conclusion, as the demographic weight and political influence of this group in the Zimbabwe continue to increase, this instalment provided an empirically robust and analytically nuanced picture of the attitudes of this increasingly importance demographic. Less than a year to the harmonised elections, these voter registration differences by age group are a reminder that challenges to achieving equitable participation remain. They also point to the importance of the need to create a growing voters framework that focuses on how the education system, election administrators, and other stakeholders can ensure that we start preparing young people to vote long before they turn 18. Political parties and potential independent candidates must redouble their efforts to register the youngest potential voters in the provinces where just a few thousand votes may decide key race especially in swing provinces. The work to grow voters and shape a more diverse and equitable electorate is a long-term project that must be undertaken across the country. Unless something short of any super dramatic something happens, as before the older age groups however, are likely to provide a sterner test - and a more accurate appraisal of the governing party's current level- than the 18-22 age group in 2023 general election. Research shows that one of the reasons young voters are traditionally disengaged can be traced to a failure of civics education. And when we do, it's not relevant, it is not exciting, and it's not accessible to entice the young people to at least notice.
We also need a paradigm shift from mobilising voters a few months before a general election, to long-term investment in "growing voters" -voting is not a light step to take. Gen Z's 18-22 year olds members should not only aim to register to vote but, go beyond to be candidates. For the second time, in 2023, members of Generation Z- those born after 1996- are eligible to be directly elected to the National Assembly in any of the 210 single member constituencies across the country. l am waiting to see who will become the first member of Generation Z directly elected to the National Assembly. Remember that the oldest members of this generation will turn about 26 years in 2023 going by the Pew Research Center definition. Some of the members crossed the 21st birthday mark in 2018- one of the requirement to hold office. However, context matters, it is not about running to be the first Gen Z member of National Assembly. We are hoping that age gives a different perspective, we need different perspectives in parliament so that it can really work for everybody.
Farai Chirimumimba is a Freelance Journalist- Democracy, Elections and Gender Issues.
Source - Farai Chirimumimba
All articles and letters published on Bulawayo24 have been independently written by members of Bulawayo24's community. The views of users published on Bulawayo24 are therefore their own and do not necessarily represent the views of Bulawayo24. Bulawayo24 editors also reserve the right to edit or delete any and all comments received.