Opinion / Columnist
We've to battle without reforms! Said Ncube - because wouldn't 'implement reforms like a man!'
05 Sep 2022 at 17:31hrs |
Views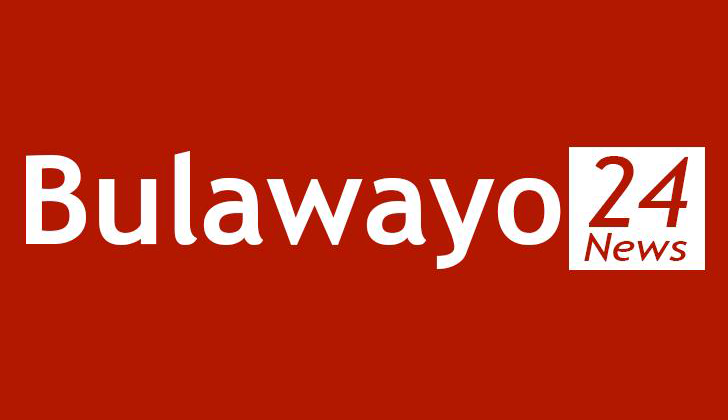 "We've to battle without reforms!" screamed the Daily News headline with a picture of Professor Welshman Ncube.
"We have to be ready, prepared to win elections under the most adverse of conditions, to be able to overwhelm, overpower, overrun Zanu PF even without electoral reforms," Professor Ncube explained. Adding that even if there were to be a last-minute appetite for reforms it would probably be too late.
Political parties, civil society and diplomatic missions have been urging the government to amend electoral laws so that all parties have a fair chance of winning but Ncube, interim CCC Vice President, said he'd been told privately by Zanu PF people that those reforms deemed necessary had already been done.
In short, Zimbabwe is being dragged into yet another meaningless election whose outcome will be disputed because the process itself is not free, fair and credible. It is already clear that ZEC will not produce even something as basic as a verified voters' roll.
After 42 years of rigged, why, oh why, are we being dragged into yet another flawed and illegal election?
Answer: because the opposition will not "go home and work like a man!" as the great Chinua Achebe would put it!
"Many years ago when Okonkwo was still a boy his father Unoka, had gone to consult Agbala. The priestess in those days was a woman called Chika. She was full of power of her god, and she was greatly feared. Unoka stood before her and began his story," wrote Achebe, in his book Things Fall Apart.
"'Every year,' he said sadly, 'before I put any crop in the earth, I sacrifice a cock to Ani, the owner of all land. It is the law of our fathers. I also kill a cock at the shrine of Ifejioku, the god of yams. I clear the bush and set fire to it when it is dry. I sow the yams when the first rains has fallen, and stake them when the young tendrils appear. I weed -'
'Hold your peace!' screamed the priestess, her voice terrible as it echoed through the dark void. 'You have offended neither the gods nor your fathers. And when a man is at peace with his gods and his ancestors, his harvest will be good or bad according to the strength of his arm.
'You Unoka, are known in all the clan for the weakness of your machete and your hoe. When your neighbours go out with their axe to cut down virgin forests, you sow your yams on exhausted farms that take no labour to clear. They cross seven rivers to make their farms, you stay home and offer sacrifice to a reluctant soil.
'Go home and work like a man!'"
Anyone familiar with the Zimbabwe politics will tell you they are sick and tired of Professor Welshman Ncube, Tendai Biti, Nelson Chamisa, David Coltart and the other CCC leaders pontificating about Zimbabwe's economic and political crisis and the suffering masses as if they cared. Of course, they don't care and never did. All they care about is power and all the ashen faces and political posturing is all an act to gain public confidence and, most important of all, political support and votes.
It is nonsensical for Professor Ncube to complain that Zanu PF was refusing to implement the democratic reforms necessary for free and fair elections when he and his MDC/CCC colleagues were all in the 2008 to 2013 GNU and yet failed to implement even one token reform! Worse still, MDC/CCC leaders have participated in these flawed elections knowing fully well that doing so would only give Zanu PF legitimacy and perpetuate the dictatorship. Still, they have carried on participating out of greed as Coltart confessed.
"The worst aspect for me about the failure to agree a coalition was that both MDCs couldn't now do the obvious - withdraw from the (2013) elections," wrote Coltart in his Book, The Struggle Continues 50 years of Tyranny in Zimbabwe.
"The electoral process was so flawed, so illegal, that the only logical step was to withdraw, which would compel SADC to hold Zanu PF to account. But such was the distrust between the MDC-T and MDC-N that neither could withdraw for fear that the other would remain in the elections, winning seats and giving the process credibility."
Four of the main MDC factions did unite to form the MDC Alliance just before the 2018 elections and still they participated in those elections knowing fully well Zanu PF was rigging. CCC is hell bent on participating in these 2023 elections for the same reasons the leaders failed to implement reforms during the GNU - incompetence and greed.
Zimbabwe is being dragged into yet another utterly meaningless election, after 42 years of rigged elections, because Chamisa and company will not "go home and implement the reforms", to paraphrase Achebe.
Source - zimbabwelight.blogspot.com
All articles and letters published on Bulawayo24 have been independently written by members of Bulawayo24's community. The views of users published on Bulawayo24 are therefore their own and do not necessarily represent the views of Bulawayo24. Bulawayo24 editors also reserve the right to edit or delete any and all comments received.