Opinion / Columnist
Time for Zimbabweans to reclaim lost glory
10 Sep 2022 at 06:22hrs |
Views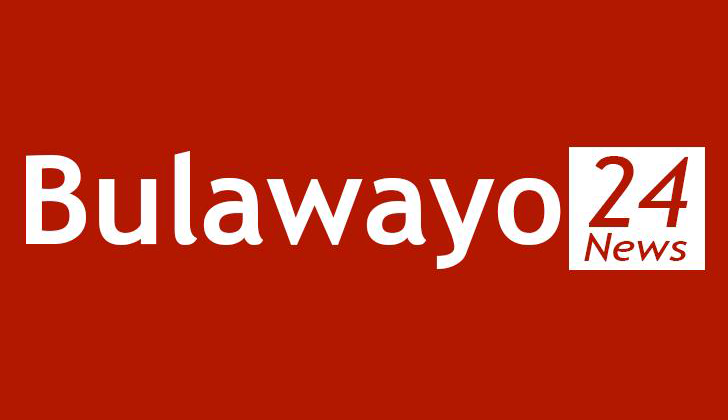 THE Communities in Action Platform (CAP) last month penned down reflections on the economy to alert the responsible authority, government, and bring awareness to the general citizenry on the deteriorating Zimbabwean economic situation.
The statement was a product of the lived realities that Zimbabweans are going through and also to dismiss the cosmetic surgeries being done by State propagandists.
The reality is that government did not need a reminder on the state of the economy and also the people of this great nation do not need an awareness on the state of the economy as they live through the economic, social and political turbulence every single minute.
However, as promised by CAP that change can be slow and ponderous, but when things come to a head, action will be sudden and cataclysmic confronting previously unshakeable systems and now at this very moment, things have come to a head.
Chronic poverty has now torn through all remnants of sanity and hope that our people had and collectively we cannot continue to normalise the abnormal.
The time for citizen agency has now risen and the people have spoken not in tongues, but in definitive and clear terms.
Zimbabwe is now at the top of the list in the world, but for the wrong reasons.
The year-on-year inflation is now at 484% for the month of August, the prices of basic commodities have risen steeply, service delivery is crippled and the situation has been compounded by opening of schools nationwide, that has seen teachers being sent back to the modern day slavery they call jobs.
Students are being sent to schools that now resemble refugee camps and parents are back to squeezing out abnormal tuition from the little or no resources.
Zimbabwe is now burning and the ones who are supposed to be the drivers are ignorantly declaring no crisis and have adopted the ostrich mentality of burying their hands in the sand, hoping the crisis will magically disappear.
Starting on Monday 12, CAP will be engaging government through mass protests on the state of the economy.
These protests are an act of defiance and a direct confrontational call against this "see no evil, hear no evil and do nothing about it," approach by government.
The nation has a gallivanting President, an incompetent Finance minister, an ignorant Health minister and a kakistocratic government that fails to reconcile reasoning to reality.
CAP calls upon the citizens to rise up and stand their ground against the tyranny and chronic suffering they are being subjected to.
Ours is no longer a nation of productivity and hope, but one of despair and chronic poverty whose results we see every single day in our homes, our community and our jobs.
The focus should not be on baton sticks for the pain that we experience from that, it is nothing compared to the pain of sleeping on an empty stomach.
The focus should not be on jail cells, but should be on the discomfort of losing your loved ones to treatable diseases just because our medical facilities have no medicines and because doctors and nurses are on strike.
The fear that strikes every individual when they hear of protests should be nothing compared to the fear that goes through us when we face the everyday certain of going to a home with no food and hungry children.
The hope and fight for a better Zimbabwe begins with us. Those in power are not deaf, but they just require us to speak more loudly, clearer and directly to them and in unity, we can achieve more, stand your ground and demand your life back.-CAP
Teachers are fast losing public sympathy
GOVERNMENT employees want upwards of US$800 or something around that figure, a salary increment based on the current rate of the cost of living and the galloping rate of inflation, these two being the twin dragons of Zimbabwe's economic plight.
Never mind who is responsible: We all know who is. Government says it can only afford 100% salary increase in local currency, an unprecedentedly generous offer, in my view.
The teachers went on industrial action, which was less successful because their unions are not united.
In other words, they are divided over the issue. The rejection by the employees of the employer's offer is unfortunate.
It makes neither sense nor logic, especially given the fact that it is now common cause to all that government will go ahead and "award" the employees what it has put on the table, willy-nilly.
True, the employees are mathematically correct as to what they should be earning; that government arbitrarily short-changed them using political muscle and machinations.
And yet there is no way that government can afford the salary hikes demanded by the employees.
What the workers can do is to negotiate twice yearly with the employer just as inflation will certainly continue to rise at a faster rate. One hundred percent now and 200% by January 1, 2023 would make sense.
Personally, I respect Labour minister Paul Mavima, even when he was at Primary and Secondary Education minister.
He is humble and communicates well and effectively. The thing is that he is not working alone.
Even worse, he is not the national purse keeper, Finance minister Mthuli Ncube nor the Reserve Bank of Zimbabwe governor John Mangudya.
The two, Ncube and Mangudya, are running the economy as their personal possession.
Civil servants, especially teachers, are gradually losing their support bases and even sympathy from the general public and will consequently become more divided and lose grip.
The employer is not refusing to bend backwards in negotiations. Government is broke. Workers unions must be creative instead of pummelling the employer who is down and out.
You can't bleed a stone. True, the workers are justifiably aggrieved and deserve that which is due to them since 2018, but the manner by which they seek redress negates the process.
Source - Newsday Zimbabwe
All articles and letters published on Bulawayo24 have been independently written by members of Bulawayo24's community. The views of users published on Bulawayo24 are therefore their own and do not necessarily represent the views of Bulawayo24. Bulawayo24 editors also reserve the right to edit or delete any and all comments received.