Opinion / Columnist
If only Zimbabwe also had a respectable leader whom we could revere as the British do their Queen!
10 Sep 2022 at 10:59hrs |
Views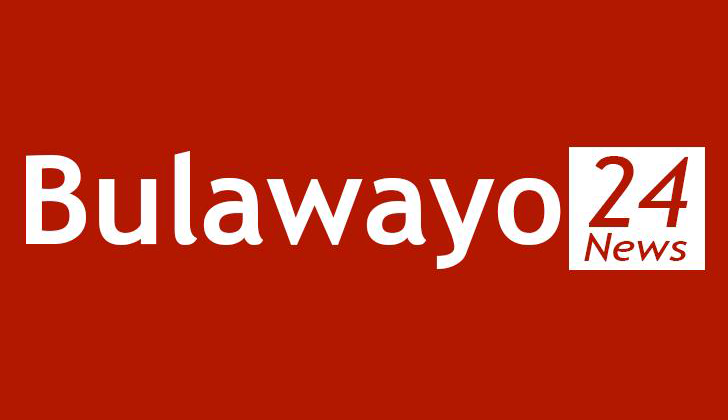 As the British, and others around the world, mourn the death of their dearly beloved Queen Elizabeth II, who passed away yesterday, at her Balmoral Castle in Scotland - I cannot help admire and be moved by the manner in which they hold, in such high regard and reverence, their monarch.
Whilst I listened to multitudes of her subjects and others who are visiting the kingdom - their testimonies on the queen were awe-inspiring, as these were sentiments motivated by a genuine deep love and adoration, of a lady they viewed as the 'mother of the nation', who carried herself with dignity and respectability in all her ways, for the past seven decades of her reign.
What struck me even more was that the people gathered in their droves at her official London residence, Buckingham Palace, were never bused there as a matter of obligatory loyalty for someone they are compelled to honor - in fear of the dire consequences, should they resist.
Neither were this huge turn up, nor the widespread national and even global mourning, a shameful show of force and allegiance for a political party.
They certainly did not consider this as merely some act of cheap patriotism - required as a matter of national duty for a departed head of state.
If anything, the entire nation is united irrespective of one's political leaning - with an afternoon parliamentary seating revealing the legitimate sorrow on all sides.
At no point in the ongoing live television coverage of the queen's passing have I ever come across attempts by both the media or country's leadership in convincing the nation as to why they were expected to join in the mourning.
There is no need - since a leader who is sincerely loved and cherished does not need to be campaigned for to be respected and honored, especially at a time as this.
The tears exhibited were real - from the heart.
This got me thinking.
What made Queen Elizabeth II so immensely endeared and esteemed, not only by her own people, but so many in various parts of the globe?
Of course, there can never be one or two or three easy straightforward answers - as proven by those who were interviewed on British media - with each having their own unique personal experience and story to tell.
However, there was one common thread.
The queen was unpretentious (whom her subjects could readily identify with, and relate to), was honest and not soiled by scandal (despite the dirt surrounding other family members), and united the nation (without taking political sides, or serving the interests of one side over the other).
Who would not feel a true warm affection for such a leader?
Best of all, she never brutalized or massacred or jailed any who opposed the continued existence of the monarchy in the United Kingdom - and, there is a significant number of those who believe the establishment is outdated, irrelevant in a modern day society, and an unnecessary burden on the taxpayer.
Those clamoring for the abolishing of the monarchy have been operating relatively openly and unscathed in the country - and, have never been demonized as 'enemies of the state', or 'agents of regime change', or puppets of some enemy nation as Russia.
No wonder the queen is such a venerated figure.
For some of us in Zimbabwe, this is a cause for exceeding admiration, with a tinge of envy.
Why can we also not be blessed with such a breed of leader in our own country?
Do we really deserve such a ruling elite who specialize in looting and plundering our national resources, and living in vulgar opulence - whilst, millions are abandoned to a life of poverty and need, on the fringes of the economy?
Surely, how can we honestly (without pretence) respect and honor a leader who believes that any who do not agree or support him are not patriotic, and unworthy of enjoying the protection of the law - but, rather should be treated as pariahs, outcasts and outlaws, who deserve the ruthless wrath of all state apparatuses?
What manner of a leader has no qualms violently attacking opponents, and unleashing a reign of terror upon his own people?
What kind of leader believes only his own political party has the right to exist and govern - regardless of running the country into the ground, and callously ruining the lives and livelihoods of ordinary citizens - and, any serious contenders deserving to be brutally and heinously crushed?
What type of leader would rather be feared than loved?
How does such a person think the nation will react at his passing?
Does he truly believe the citizenry will mourn him in the same vein as the British are doing their monarch?
Does he honestly feel that they will shed genuine tears for him (even from his own political party), with a nation united as one in grief?
Will he be fondly missed, and affectionately remembered?
I will not answer those questions for him - but, simply request him to ask himself.
If only we also had a respectable leader in Zimbabwe whom we could revere as the British do their Queen!
- Tendai Ruben Mbofana is a social justice activist, writer, researcher, and social commentator. Please feel free to contact him on WhatsApp/Call: +263715667700 / +263782283975, or Calls Only: +263788897936, or email: mbofana.tendairuben73@gmail.com
Source - Tendai Ruben Mbofana
All articles and letters published on Bulawayo24 have been independently written by members of Bulawayo24's community. The views of users published on Bulawayo24 are therefore their own and do not necessarily represent the views of Bulawayo24. Bulawayo24 editors also reserve the right to edit or delete any and all comments received.