Opinion / Columnist
Zanu-PF is more equal than others
17 Sep 2022 at 06:43hrs |
Views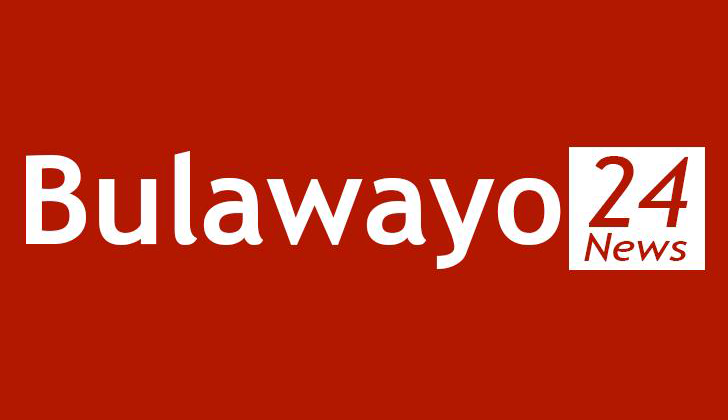 A WHOPPING two months after Zanu-PF's Abton Mashayanyika unambiguously, and in broad daylight of July 2022 called for the assassination of opposition Citizens' Coalition for Change (CCC) leader Nelson Chamisa and his family, he still walks scot-free in Zimbabwe. In legal terms, at the very least, he committed a criminal offence called incitement to commit murder. But it does not end there.
Zimbabwe, a country marred by a trail of detestable past electoral violence, is gearing for the watershed general elections in 2023. The inciteful address by Mashayanyika to Zanu-PF supporters was captured in a video footage, which footage went viral on social media. Mashayanyika subsequently gloated that he is "too Zanu-PF to be arrested" by the police. A criminal complaint was also laid against Mashayanyika not only with the police, but with the Zimbabwe Human Rights Commission as well.
Well, if anybody doubted Mashayanyika's words that he is untouchable, there walks stark evidence before our own eyes. According to The Standard newspaper edition of September 10, 2022, Mashayanyika had not even been interrogated by the police regarding the impugned utterances.
I reiterate, he said: "I'm too Zanu-PF to be arrested!" Put simply, by virtue of his membership to Zanu-PF, the ruling political party in Zimbabwe, he is above the law, and thus "licensed" to trample upon the Zimbabwean law with impunity.
For its own part, Zanu-PF, through its national spokesperson Christopher Mutsvangwa, equivocally chided Mashayanyika for being "reckless", but without calling for him to face the full might of the law. Even if he were to be "arrested", I dare say Mashayanyika would stroll into a courtroom where a magistrate would be gleefully waiting to seamlessly pronounce on his bail release, and to sanitise his grave criminal conduct.
In contrast, as recent as September 5, 2022, Zimbabweans witnessed in another incident, captured in a video footage which has also gone viral on social media, the self-vaunted professional police arresting two visibly harmless and unarmed civilians for singing songs as they went about their business outside the Bulawayo High Court.
It later turned out that these citizens, including a woman named Sindiso Moyo, with her 22-month-old child strapped on her back, were Mthwakazi Republic Party (MRP) political activists headed to the Bulawayo High Court to file a petition pertaining to the ill-treatment of their incarcerated members.
Moyo, her toddler, and the other arrestee Lwazi Khanye were detained overnight at Bulawayo Central Police Station before being released on court bail the following day.
It is utterly unconscionable that in their unconstitutional pursuit to silence dissenting voices in Zimbabwe, the authorities, fronted by the partisan police force, were brazenly unfazed even by the detention of a toddler.
Together with the other detainees, a toddler was unlawfully jailed in the notoriously appalling conditions of a Zimbabwean police cell simply to clamp on political dissent - a right constitutionally guaranteed in a professedly democratic State. If the Zanu-PF regime is ghastly ruthless as not to even flinch at jailing a toddler in order to spite the mother, then little wonder the MRP 9, legislators Job Sikhala (Zengeza West), Godfrey Sithole (Chitungwiza North), the Nyatsime 13 and many others are still languishing in jail.
If Zanu-PF leaders, including former Health minister Obadiah Moyo, and the Gokwe-Nembudziya legislator Justice Mayor Wadyajena, all accused of looting millions of United States dollars from State coffers and thus stripping millions of poverty-stricken Zimbabweans of basic governmental service delivery, appeared in court donned in fine suits and without ever seeing the inside of a detention cell, then what on earth would justify the jailing of a toddler?
But again, remember this is the same regime that unleashed the ruthless North Korea-trained Fifth Brigade in the 1980s in Matabeleland and Midlands provinces to rip open with bayonets the wombs of pregnant mothers, and compelled mothers to stomp dead their new born babies. Ruthlessness is their nickname.
The selective application and/or weaponisation of the Zimbabwean law by the law enforcement authorities including the Executive, the Judiciary and the police is no new elephant in the Zimbabwean house. A reflection on two accounts recently recited to me personally by some acquaintances reignited my telescopic view of the subject.
The first account was of an overseas-resident Zimbabwean businessman, besieged by the law enforcement agents for allegedly contravening Zimbabwean tax laws and facing a confiscation of his hard-earned assets, who was telephonically advised by a top Zanu-PF leader from Matabeleland, "Wena mfana, wozethatha i-card leZanu-PF" (Young man, come and get a Zanu-PF membership card).
The insinuation was that by assuming Zanu-PF membership, all his business woes would disappear. Well, Zanu-PF membership seems to have provided a safety haven for the criminally-hounded individuals. Incidentally, I had previously widely read about how the same Zanu-PF bigwig named by my contact had dubiously accumulated his massive wealth, and had in the early 1980s ditched the Zapu political party for the ruling Zanu-PF.
Source - Newsday Zimbabwe
All articles and letters published on Bulawayo24 have been independently written by members of Bulawayo24's community. The views of users published on Bulawayo24 are therefore their own and do not necessarily represent the views of Bulawayo24. Bulawayo24 editors also reserve the right to edit or delete any and all comments received.