Opinion / Columnist
Why ordinary Zimbabweans not particularly thrilled, or may actually be terrified, over possible gas and oil discovery!
28 Sep 2022 at 10:29hrs |
Views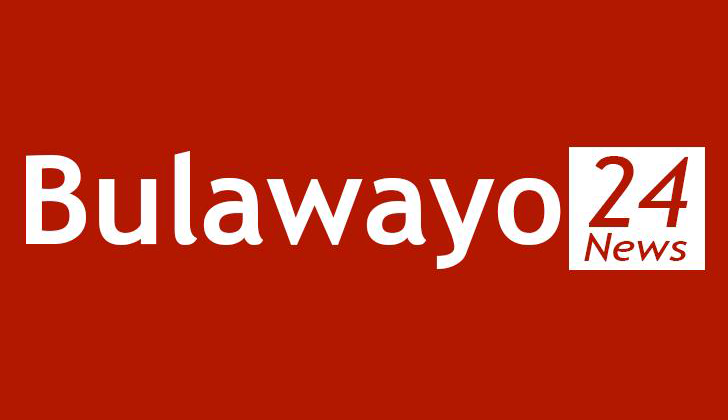 The advent of the 'metaverse', or most specifically social media, has created an alternative reality for most people - which, oftentimes, is far divorced from the real physical world that we live in.
Indeed, the coming in of this virtual space - whereby people from all walks of life, who may have never met in person, and know practically nothing about each other, are connected - has had both positive and negative outcomes.
One of these positives has obviously been the ease in connecting with those we have already known (but, possibly presently residing far away, or had lost contact), as well as 'meeting' and forging strong beautiful new relationships with those we have never met.
The negatives, are numerous - some as haunting and harrowing as opening oneself up to ravenous predators, who usually prey on the vulnerable, coupled with the real potential of damaging people's (especially, the youth) self-esteem, as they try to fit in, or keep up, with a virtual world that, in all likelihood, is fake and false.
In the same vein, that is where certain political narratives, including outright lies and propaganda, are peddled - most of which, bare very little or no resemblance at all, to the facts on the ground - but, are purely intended to paint an image that usually begins and ends in the 'metaverse'.
As such, here in Zimbabwe, only on social media will people encounter seemingly unparalleled excitement over so-called 'phenomenal development' that is supposedly being spurred by the Emmerson Dambudzo Mnangagwa regime.
With each ruling establishment apologist never wanting to be outdone by the other - there is a relentless campaign showcasing 'developmental projects' sprouting in the country, such as the exploration of gas and oil in the Muzarabani region - touted as a 'game changer' for Zimbabwe's economy, which will signal the upliftment of ordinary citizens from a miserable life of poverty, to an 'upper middle-income economy'.
Of course, we have already witnessed how this notion of an 'upper middle-income ECONOMY by the year 2030' has shamefully been twisted by the regime - deliberately misrepresented as translating in ordinary citizens living 'upper middle CLASS' lives, in an 'upper middle-income SOCIETY'.
No one bothers informing the general population that there is a world of difference between an 'upper middle-income ECONOMY' and an 'upper middle CLASS or SOCIETY'.
The former of purely based on a country's GNI (gross national income) - that is, the total earnings from what it produces and sells in any given period - a figure which is then, divided (purely for statistical purposes) with the total population (per capita).
Therefore, according to the World Bank, countries are defined as 'lower middle-income economies' (those with a GNI per capita between US$1,036 and US$4,045); and 'upper middle-income economies' (those with a GNI per capita between US$4,046 and US$12,535), and those above US$12,535 being 'high income economies'.
Whether this actually translates into better living standards for the ordinary citizenry is completely dependent on how the respective government shares that income.
In our own Zimbabwe, let us remember that we are already classified as a 'lower middle-income economy' - yet, how many of us can actually feel that in their homes?
Indeed, the country' earnings from our products have significantly increased - since our local manufacturing industries, as well as mining, and agricultural activities have been on a modest upward trajectory - thereby, impacting our GNI.
However, what matters the most is, how that affects the ordinary citizens.
How much of those increased earnings are actually trickling down to the ordinary man, woman and child on the street?
Is a huge chuck of these earnings not ending up in the pockets of only a few - mostly via nefarious means, as looting and plundering, as well as diverting and misappropriating of national resources - resulting in outrageously lavish lifestyles of the political elite, and those aligned to them?
At the other end of the economic spectrum - half of the population continues to wallow in extreme poverty (earning less than US$1.90 a day), and over 80 percent of the employed or self-employed receiving far below the poverty datum line, as 4.8 million children live in poverty.
Yet, Zimbabwe is already a 'lower middle-income ECONOMY'!
As such, regardless of which World Bank classification a country is placed - it means virtually ZERO, when most of its resources end up lining the pockets and enriching only a handful.
In other words, a country's citizenry does not necessarily transform into an 'upper middle-income SOCIETY or CLASS', simply on account of it being an 'upper middle-income ECONOMY' - as these concepts are different from one another, and not necessarily mutually inclusive.
For instance, in the US, an American 'upper middle CLASS' consists, strictly in an income sense, of professionals with personal monthly incomes in excess of US$62,500, who commonly reside in households with annual six figure incomes.
Let us not be delusional by lying to ourselves - if Zimbabwe was to have an 'upper middle CLASS or SOCIETY' (as opposed to an 'upper middle-income ECONOMY'), are we seriously to believe that an average citizen would be earning around US$60,000 per month by 2030?
Tipeiwo maserious! Let us be serious!
Of course, we all know that this misrepresentation of what constitutes an 'upper middle CLASS or SOCIETY', and an 'upper middle-income ECONOMY' is deliberate - purely intended to mislead the population into a false and fake dream.
That is why, the over-excitement over the real potential of discovering oil and gas in Zimbabwe is only to be found on social media - yet, nowhere in sight on the ground, in the real Zimbabwe!
The people of this country are not daft.
The vast majority, including our elderly mothers and fathers, may not necessarily understand all the stuff I made reference to above - but, they are fully aware that, none of the vast resources our country is blessed with, ever reaches the ordinary people.
Not so long ago, we had those celebrating the 'discovery' of diamonds in the country - most particularly, in the Marange and Chiadzwa areas of Manicaland province - yet, some 15 years down the line, who amongst the millions of Zimbabweans (let alone, villagers where these minerals are being mined) can honestly declare that their livelihoods were majorly uplifted?
Furthermore, in 2017 I was actually approached by a group of employees from some of these diamond mining companies, seeking my assistance in getting their outstanding salaries (not having been paid in over a year), with those retrenched or laid off having never received their pensions, and other terminal benefits owed by their former bosses.
In fact, according to renowned economist, business person, and former RBZ (Reserve Bank of Zimbabwe) Monetary Policy Member, Eddie Cross, the country has sold over US$25 billion worth of diamonds over this period - yet, only one measly percent has found its way into national coffers.
What happened to the rest?
Did ousted President Robert Gabriel Mugabe not allude to a staggering $15 billion that vanished into thin air?
The same fate faces our gold reserves - with over US$1.5 billion in revenue being lost to politically-linked smugglers (a third of total output) each and every year.
So, why would any Zimbabwean be exhilarated over the discovery of oil and gas?
The only ones with any cause for celebration are those in power - whose paws will definitely be in the pot - and, owners of the companies involved.
Which explains why one can listen to people at the 'musika' (open market), or waiting for public transport, or at any informal gathering - and, hardly will there be any talk of oil and gas being 'discovered' in Zimbabwe.
As life in the 'metaverse' is largely fake and false, it is extremely doubtful if even those busy excitedly posting how the country was poised for phenomenal growth, ever make such noise on a personal physical level with their family, friends and colleagues.
This is all propaganda, that will start and end on social media (as well as state-controlled media) - but, outside, in the real world, Zimbabweans are fully aware that there will be no benefit for them.
As the saying goes - 'once bitten twice shy'!
We have learnt our lesson in the most bruising painful way.
If anything, there is a high possibility of villagers in the Muzarabani area (as happened in Marange and Chiadzwa) being kicked off their ancestral lands, and abandoned in some modern day 'reserves' - where, they are left without any homes, infrastructure, schools, clinics, or any social amenities.
The 'discovery' of new resources in Zimbabwe, can actually be a curse, rather than a blessing for the ordinary citizenry - filling affected communities with dread and terror, as opposed to excitement and celebration!
● Tendai Ruben Mbofana is a social justice activist, writer, researcher, and social commentator. Please feel free to contact him on WhatsApp or Call: +263715667700 | +263782283975, or Calls Only: +263788897936, or email: mbofana.tendairuben73@gmail.com
Source - Tendai Ruben Mbofana
All articles and letters published on Bulawayo24 have been independently written by members of Bulawayo24's community. The views of users published on Bulawayo24 are therefore their own and do not necessarily represent the views of Bulawayo24. Bulawayo24 editors also reserve the right to edit or delete any and all comments received.