Opinion / Columnist
Gukurahundi genocide closure needs sincerity, maturity and solemnity
09 Nov 2022 at 05:11hrs |
Views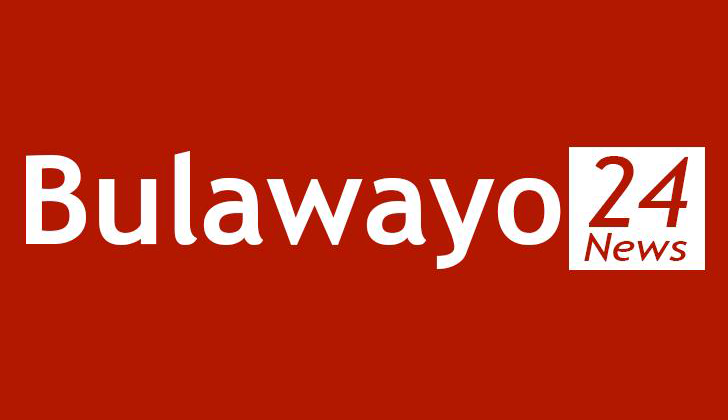 DEAR President Emmerson Mnangagwa,
Your Excellency, as I see it, it is not conscionable for you to rope in tribal chiefs in the process of bringing closure to the Gukurahundi atrocities. Commonly, crimes of violence are beyond their jurisdiction.
Chiefs are untaught to undertake a vexatious assignment as Gukurahundi massacres. Ever since your mention of them in this sphere, doubt over your sincerity in resolving the mass killings has been overwhelming me. It gave me the impression that you are by and large dismissive of the departed souls.
Methinks your involvement of them in this emotive exercise does not evidence a sworn commitment on your part to be thorough. It appears as if you merely want them to do the barest minimum, to simply cover the cracks and whitewash the patches.
Your Excellency, it boggles my mind to imagine the terms of reference you gave the chiefs. Given that the total number of those massacred is the critical determinant, it is a perplexity how and where the chiefs are expected to tally their fatality figures.
Remember, the Dumbutshena and Chihambakwe commission reports were both suppressed by your predecessor, the late former President Robert Mugabe. Consequently, the Catholic Commission for Justice and Peace in Zimbabwe (CCJPZ) had to carry out its own enquiry into the atrocities.
However, CCJPZ noted that its account of the fatalities was inconclusive. It stated that only further research would resolve the issue. Apparently, to the best of my knowledge, no further scholarly research was done. As the matter stands, even the figure 20 000 which is oftentimes mentioned, is speculative. It was not derived from research.
Your Excellency, as I see it, probity warrants you to act your age by declassifying the two commissions of enquiry. It will duly earn your said new dispensation an aroma of newness should you place them forthwith into the public domain.
Meanwhile, it is imperative to refute the lame excuse by Mugabe that the Gukurahundi atrocities were "a moment of madness". Rather, they were a predetermined concerted onslaught true to the Zanu-PF culture of political recrimination.
Apparently, the perpetrators were sufficiently drilled to be decidedly deadly. Their assignment was to execute brutality oblivious of the sanctity of human life akin to that of a marauding pack of carnivorous beasts.
Theirs was a subjugation mission to be carried out with dogged determination.
Uppermost, the motive of the perpetrators was to achieve total political annihilation by silencing all manner of dissent.
Lamentably, the intensity of the massacres were a case of liberators turned tormenters. They left an enduring brokenness way beyond the provinces in which they were unleashed.
Your Excellency, it is my sworn conviction that the Gukurahundi atrocities resolution processes deserve to be conducted with sincerity, maturity and solemnity. Life is sacred, consequently, their resolutions cannot be undertaken casually, like a leisurely stroll in the park.
Essentially, it is imperative for government to be contrite and remorseful. It is befitting for an annual Gukurahundi atrocities day to be commemorated.
It is against this backdrop that I propose for the resolution roadmap to be well thought-out. It must be designed so meticulously that prospects of inflicting further pain on citizenry, who are still horrified by what they were subjected to, are vanquished.
It must be borne in mind that the resolution processes go beyond the reburials of the fallen. They are many others, besides the dead, who were subjected to all manner of inhuman and barbaric treatment such as torture and rape. Many were maimed.
Your Excellency, the North Korea-trained Fifth Brigade displayed its annihilationist approach to its mandate long before it was deployed. While still undergoing training in December 1981, they severely assaulted some foreign tourists who had strayed into a prohibited zone.
As I see it, a simplistic approach to a lasting closure of the Gukurahundi massacres does not suffice. It would be a wilful gross injustice to gloss over them. Essentially, victims of other forms of human rights violations such as psychological torment must not be overlooked.
After all, the Fifth Brigade generated conflicts even in the office of Mugabe. There were reports of recurrent infighting for control of the unit which pitted the Home Affairs against State Security ministers.
It is an irony of Statemanship that you considered it to be appropriate to enlist the services of chiefs in your strategy to address the drawn-out massacres. Whatever handbooks you prepared for them cannot sufficiently skill them to handle such a sensitive matter.
Your Excellency, it is not a conscientious strategy to assign chiefs a principal role to address the Gukurahundi atrocities. They are benighted and without the constitutional mandate to resolve the atrocities' intricacies.
Actually, besides being untaught in this mammoth task, the mandate of chiefs is not broad enough to deal with massacre casualties. Their domain, if my understanding of it is anything to go by, is specifically centred on cultural matters and disputes.
Given the complexity of the massacres, and their accompanying criminality overtones, it is apparent that the atrocities fall markedly outside the jurisdiction of chiefs. They are insufficiently skilled to deliberate on matters so grave and grievous as these massacres.
It cannot be an honour to thrust before them deliberations that are markedly outside the scope of their constitutional mandate.
Consequently, it is my fervent supplication that they be spared from attracting dishonour to themselves by their unduly entangling in a matter they are devoid of the barest perceptual skills to comprehend.
Your Excellency, methinks it is time you ceased politicking. Please, demonstrate a human heart. As I see it, bringing a credible closure to the Gukurahundi atrocities is a humane undertaking in which marks to the hallowed rank of Statesmanship are deservedly earned.
Source - Newsday Zimbabwe
All articles and letters published on Bulawayo24 have been independently written by members of Bulawayo24's community. The views of users published on Bulawayo24 are therefore their own and do not necessarily represent the views of Bulawayo24. Bulawayo24 editors also reserve the right to edit or delete any and all comments received.