Opinion / Columnist
NSSA a curse upon pensioners and vehicle for fleecing Zimbabweans!
28 Nov 2022 at 16:07hrs |
Views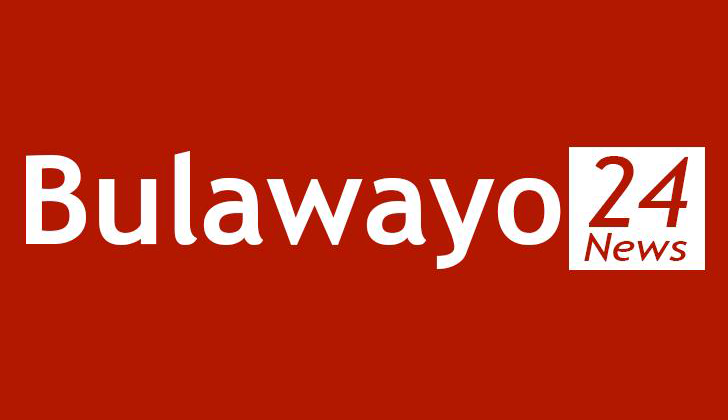 As Zimbabwe continues to spiral out of control in an economic vortex - sinking deeper into an abyss - numerous employees are getting laid off from companies without any terminal benefits, becoming more dependent on payouts from the National Social Security Authority (NSSA).
Whilst others - after sacrificing their entire adult lives, toiling and sweating for the various companies at which they were employed - find themselves retired, yet either having nothing of note to make their twilight years comfortable, or receiving no pensions or social security at all.
However, NSSA has not been much of a 'knight in shining armour', as its operations have raised more questions than answers - since many are being defrauded their hard-earned money, which was forcibly deducted from their salaries, during their working years.
Recently, I received a most heartrending message from a former employee of the now defunct state-owned iron and steel making giant ZISCOSTEEL (also my late father's close friend) - who was near to tears, as he narrated how NSSA had refused to pay honor their dues, despite his employer having deducted money for this purpose every month, during his working years.
According to NSSA regulations, an employees needed to have been a regular contributor to the security security for a minimum ten years, for him to be eligible for both the immediate lumpsum once-off, and subsequent monthly payments.
For those who failed to reach the ten year threshold - they only receive the once-off lumpsum benefit.
However, ZISCOSTEEL deducted his social security contributions from 2003 till his retirement in 2016 - yet, the company stopped remitting these monies to NSSA in 2009 - meaning that as afar as the authority was concerned, the retired worker had failed to reach the ten year minimum to qualify for regular monthly benefits, although he was awarded he once-off lumpsum payment.
He was not the only one to face this plight, but hundreds of other former ZISCOSTEEL workers.
However, after years of pushing their case with the government (which owned the fallen giant) - in October 2021, the debt owed NSSA was eventually cleared - meaning that this former worker's records should now show that he actually contributed from 2003 to 2016....a total of thirteen years.
As it turns out, there has been no joy, but only tears, for him - since, NSSA still refuses to honor their end of the bargain - which entitles him to monthly payments for the rest of his life.
After submitting a letter to NSSA in June 2022 - as per the authority's instructions - he has had a torrid time, being sent from pillar to post with hardly any tangible results, being told to travel to Harare, where he is instructed to go to Gweru, but sent back to Harare.
As I was listening to my late father's friend, I found it very difficult holding back my own tears, and containing the anguish in my heart - since the same fate was also faced by own elderly mother, who in 2011 broke down at NSSA offices in Gweru, after repeated denied her benefits, and made to travel endlessly without any fruits bearing.
The question is - what benefit has NSSA been to workers, especially those now in retirement?
In fact, who truly is benefiting from these social security funds that our parents were promised would ensure a relatively comfortable and secure retirement?
Even those, as my mother, who are now receiving a monthly payment - the sum is nothing short of insulting, since can be as little as US$30 per month - not even enough for two loaves of bread a day for a month.
Let us not forget that the bulk of former ZISCOSTEEL employees are not even receiving their pensions from the company - with some, as my mother, having started working for the company in 1964, and retiring in 2010 - yet, have not been given a single cent.
Therefore, their only source of income can be these NSSA social security payments.
However, for those like my late father's friend, as with hundreds more, even that meager NSSA social security - of which they contributed towards - has not been forthcoming.
As to be understood, the majority of NSSA beneficiaries are a disgruntled lot, and they need a clear explanation, since they feel that they are been fleeced their hard-earned contributions.
I have even recommended to all those who approached me to consider litigation against NSSA, possibly through human rights lawyers (who operate pro bono) – so that the authority can be forced to divulge how it calculates the payouts, and why it is so cumbersome for beneficiaries to receive their payouts - and should any fraudulent activities be detected, the beneficiaries can sue for compensation.
In fact, the nightmarish manner in which NSSA handles the process for those wishing to receive payouts is cruel, to say the least, considering the advanced ages to these beneficiaries.
The question that is on every recipient's mouth is, 'what is the revenue being accrued from all those NSSA buildings and investments being used for, and who exactly is it benefiting – certainly, not the intended beneficiaries?'
Does NSSA not have shares in major companies in Zimbabwe?
The government and NSSA have to come out in the open and explain clearly and satisfactorily to all the beneficiaries as to why it is such a headache for one to access their benefits, how these payouts are calculated, and how they are expected to survive on such measly amounts.
Beneficiaries deserve respect from the government and NSSA, as their contributions are the seeds that have led to the investments that are now sustaining the authority and its staff.
Do we not come across numerous reports of senior NSSA executives being awarded ridiculously high salaries and allowances - amongst other benefits - whilst those who actually contributed that money wallow in poverty in their old age?
These are people who no longer have the strength to make a living through any other means, and were looking forward to these payouts – especially as they were forced to contribute to this fund, with assurances of a comfortable retirement.
Have millions of dollars not been reportedly misappropriated not only by these seniors executives, but also government ministers placed in charge of this social security authority?
What meaningful action has been taken to clamp down on this rot, and bring all those responsible to book - save for a few clearly insincere statements from the government, and court cases that appear to be going nowhere?
Beneficiaries deserve an explanation, and payouts that can adequately sustain them.
There is need for a thorough audit of exactly how much the authority is earning from its investments, and whether what the beneficiaries, and NSSA staff, management and executivea are receiving makes any sense.
Every cent that was contributed to NSSA should be accounted for.
All beneficiaries must be sure that their hard-earned contributions are not being used to benefit a few in government or in the authority.
Surely, what manner of a nation brings such misery to its own elderly?
- Tendai Ruben Mbofana is a social justice advocate, writer, researcher, and social commentator. Please feel free to contact him on WhatsApp or Call: +263715667700 | +263782283975, or Calls Only: +263788897936, or email: mbofana.tendairuben73@gmail.com
Source - Tendai Ruben Mbofana
All articles and letters published on Bulawayo24 have been independently written by members of Bulawayo24's community. The views of users published on Bulawayo24 are therefore their own and do not necessarily represent the views of Bulawayo24. Bulawayo24 editors also reserve the right to edit or delete any and all comments received.