Opinion / Columnist
Our leaders are not just corrupt, they're godfathers of corruption. 'But who will guard the guards themselves!'
13 Dec 2022 at 10:22hrs |
Views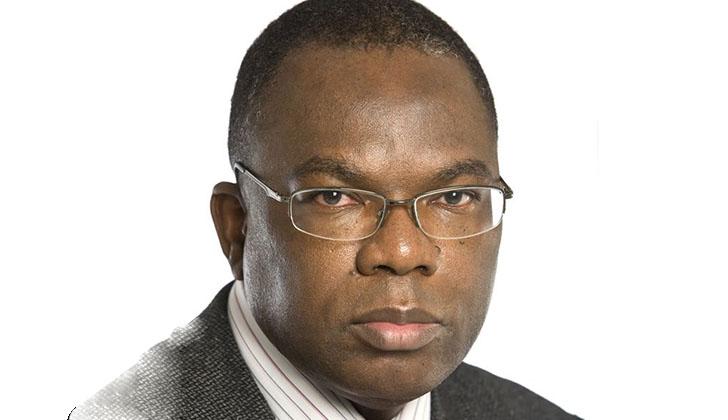 The announcement that government will be installing 5 KVA solar powered kits at the homes of over 100 top government official including service chiefs "to cushion them and their families from ZESA loadshedding!" The announcements comes hardly a week after the nation learned of the US$ 500 000, 350 000 and 40 000 loans for ministers, deputy ministers and MPs respectively. There is no hope of stopping this lot from looting.
There are six key points that said about this latest looting scheme:
1) Yes, it is the taxpayers who will pay the bill for the kits at the expense of neglected public projects like education and health care
2) Yes, the installation will cost the taxpayers an arm and a leg at US$14 000 each nearly three times the open market value of US$5 000
3) Yes, with the ruling elite taken care of, the power supply to the ordinary people will only get worse.
4) And yes, there is more bad news, the 100 solar kit installations at public expense will swell tenfold in just a few months as the nation's ruling elite and their cronies line up to claim a share of the loot! Both Zanu PF and CCC MPs are gleefully tenting their fingers, whispering EXCELLENT! They can't wait to claim their share.
5) There is no denying that Zimbabwe's ruling elite entrusted with the important task of enacting the laws to ensure good governance and rule of law have themselves become corrupt. They are the godfathers of corruption.
6) Sed quis custodiet ipsos custodes? : But who will guard the guards themselves? asked the Roman poet Juvenal, he was referring to marital fidelity. This has become the most relevant and urgent question of our generation. How we answer or fail to will define this nation's fate!
Soon after independence, Mugabe surprised his cabinet by giving each one of them a Mercedes Benz limo to replace the Peugeot 406 Smith's ministers used. The limos were not budgeted for nor had cabinet approval. They were a generous gift from Prime Minister Robert Mugabe to HIS cabinet ministers and deputy ministers. This kick started the patronage system that has remained to this day.
The patronage system, soon spread to MPs, top brass in the security services, civil servants, judiciary, parastatals, traditional leaders, etc., etc. It comes as no surprise that CEO, senior managers and the bloated board, all political appointees, at ZESA, for example, get very generous salaries and allowances and yet the nation is facing crippling power cuts!
The cabinet ministers, deputy ministers, MPs right down to the village heads who get US$ 50 pm bribe; are all expected to show their gratitude to the benevolent dictator through their blind loyalty to him and his ambition of retaining absolute power at all costs. Even at the height of the 1983 to 1987 Gukurahundi massacre, one of the many dark chapters in post -independent Zimbabwe, cabinet and parliament remained doggedly silent and doggedly loyal to Mugabe.
"Mose murivakadzi vaMugabe!" (You are all Mugabe's concubines!) Margaret Dongo scolded her fellow Zanu PF ministers and MPs in sheer exasperation at their spineless grovelling to Mugabe's dictatorial whims. The nation had hoped that the election of Morgan Tsvangirai and his MDC friends would deliver the necessary democratic changes to end the Zanu PF dictatorship. Sadly, that was not to be; MDC leaders have failed to implement even one reform in 22 years of the political stage, including 5 years in the GNU.
Mugabe bribed the MDC leaders just as readily as he had bribed his own Zanu PF friends before them. And the rest is history!
The first step in our search for a lasting solution to the challenge posed by Juvenal's conundrum is the realisation that CCC leaders have given up the fight for reforms and free elections and are now just as corrupt and incompetent as the Zanu PF leaders. The very fact that MDC leaders have failed to implement even one reform in all 22 years, 5 of which in the GNU, should have forced us by now to see MDC/CCC leaders for whom they really are – corrupt, incompetent and utterly useless.
We cannot entrust the important task of removing this corrupt and tyrannical Zanu PF dictatorship to men and women who have already proven beyond doubt that they are themselves corrupt and incompetent. To end the Zanu PF dictatorship all we need to do is implement the democratic reforms. Just because MDC/CCC leaders have failed to implement even one reforms does not mean no one else can!
Source - zimbabwelight.blogspot.com
All articles and letters published on Bulawayo24 have been independently written by members of Bulawayo24's community. The views of users published on Bulawayo24 are therefore their own and do not necessarily represent the views of Bulawayo24. Bulawayo24 editors also reserve the right to edit or delete any and all comments received.