Opinion / Columnist
There is plenty of water in Redcliff, but it does not get to the taps in homes
18 Dec 2022 at 11:23hrs |
Views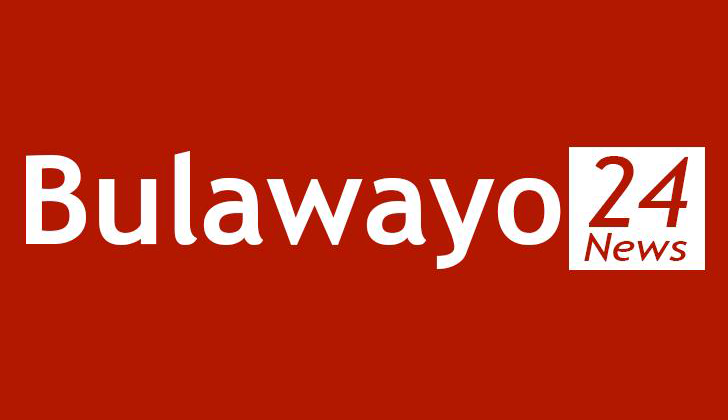 Redcliff municipality has been reeling from acute water supply shortage, a situation that has been going on since the fall of Zimbabwe Iron and Steel Company (ZISCO) around 2010.
The water crisis is by and large related to the demise of Zimbabwe Iron and Steel Company (ZISCO).
Residents and rate payers in Redcliff heavily relied on ZISCO for their livelihoods, the fall of the company meant that their income source dried up resulting in them failing to pay their bills to the municipality.
Redcliff is estimated to be home to more than 40 000 people.
However the water supply infrastructure was designed for a lesser population density, no improvements have been made to upgrade it to meet the needs of current population.
The problem of Redcliff is not about shortage of water in the reservoirs but it a problem of supply,there various water sources Cactus Dam, Dutchman Pools, Kwekwe river and ground water pan called 'Green Dam' an open cast pit at ZISCO that is filled up with water.
What could be the source of water woes in Redcliff?
Redcliff municipal has no water reticulation infrastructure, for years it has been relying on City of Kwekwe for water. They buy from City of Kwekwe and then redistribute to residents. This has been problematic, the supply structure was such that the municipality of Redcliff was billed commercial rates for water even when it was for domestic consumption. It made the prices steep for residents.
With the fall and subsequent closure of ZISCO many residents whose income sources were affected were incapable to pay their bills to the municipality.
The bill acrued to upto US22million at one point. The City of Kwekwe then began cutting water supplies as a of recovering debts.
No solution was crafted to help the situation, that even to date the debt is still uncleared.
Various development partners and non governmental organizations donated boreholes to help the residents. But it's just a short term solution, since these boreholes cannot meet commercial needs of the town.
Secondly, one of the core problem confronting Zimbabwe in general, and Redcliff in particular, is what is known in the technical literature as "hydraulic density of population" (HDP).
Developed by Swedish scientist Prof Malin Falkenmark, now accepted globally as a key indicator of sustainability. It is widely used by various intelligence agencies as an indicator of social stability / cohesion in a given country. Stated simplistically, there is a direct relationship between human population, water availability and social cohesion.
Seen through this conceptual lens, the Redcliff problem is the interplay between population dynamics and water resource availability, with social cohesion being the result of this interplay.
HDP has two components to it - population dynamics and water availability - with different implications arising from a range of relationships between variables.
On the population dynamics side, there has been massive urbanization since the transition to democracy in 1980, with little by way of infrastructure upgrade to cope with these demands.
The outcome is that Redcliff suburbs and industry simply has too many people dependent on its current water resource-base.
If a government response is to curtail water use per capita, as it currently is, then the unintended consequence is that the Redcliff economy will be increasingly unable to attract capital and existing assets will be increasingly at risk.
This triggers a vicious cycle, because lower economic activity results in more unemployment, less taxes to the fiscus, and therefore less money available for infrastructure upgrades. It also drives the loss of social cohesion.
What needs to be done?
According to social development commentator Tendai Mbofana there are two proposal that have been tabled by the Redcliff municipal authorities.
"Right now, there are two main proposals - to expand the already existing Cactus Poorte Dam (which, in its present state, in too small), or install our own purification and pumping station at the curernt Dutchman's Pool and a pipeline straight to Redcliff"
"The implementation of any of the two or setting up our own purification and pumping station at Dutchman's Pool, at least that will be a guarantee source of water for a long to come. It will also cut out the middleman (Kwekwe) making our water cheaper than it currently is".
In 2018 the then mayor Freddy Kapuya announced a US 15 million dollars deal with a Hungarian company resuscitation of a water treatment plant to improve water services.
Kapuya said they had managed to negotiate with Hungarians a deal that will see them draw piped water at very low rates from the nearby Cactus Poorte dam which is three kilometers away from the town.
However he said the dam was not able to sufficiently supply the town all year round smoothly hence it needed to be supplemented.
While it provided a sound solution another option was ideal to argument supplies thereby addressing the problem once and for all
Secondly, another method is wastewater recovery. This is a growing phenomenon globally. The UN has recognized wastewater recovery as one of the critical resources for future sustainability.
There are many examples of successful wastewater recovery systems in South Africa, though for some reason they are not used widely. There are successful solutions in arresting water shortages.
Case in point are desalination plants in the Mpumalnaga coalfields (eMalahleni and Tweefontien), the Durban South Sewage Works where industrial process water is generated for the petrochemical industry and adjacent paper and pulp mill, and the Potsdam works in the Cape where grey water is harvested for irrigation of public spaces.
Such a technology can help in the short term or cover a certain percentage in terms of supply.
Another method is to construction of water banks. Surplus water is banked in a safe place for use in the future. This enables surface water to be optimized for agriculture and other major job creation drivers in our economy. There are many complexities in this process, it remains one of the best way to save water.
Desalination of the 'Green Dam' water pan is another handy way of improving water supply in Redcliff. However it is important, to consider desalination as only a short-term stop-gap measure, the cost per unit of water generated is prohibitively high. This is a process of removal of salt and impurities from water bodies to produce fresh water.
'Green Dam' water has been there for decades way before independence, never been used for anything. This water body has a potential to alliviate some of the water challenges in Redcliff, if measures are put in place to harvest it's water resources.
If these measures and many others out there are taken into account and implemented there's high hope that Redcliff municipality will emerge from this crisis invigorated, socially cohesive and a safe destination for the capital needed to grow jobs and create general wellbeing across the entire population.
Source - Taruberekera Masara
All articles and letters published on Bulawayo24 have been independently written by members of Bulawayo24's community. The views of users published on Bulawayo24 are therefore their own and do not necessarily represent the views of Bulawayo24. Bulawayo24 editors also reserve the right to edit or delete any and all comments received.