Opinion / Columnist
Mnangagwa regime worse agents of imperialism and puppets of Chinese colonialism
18 Dec 2022 at 18:45hrs |
Views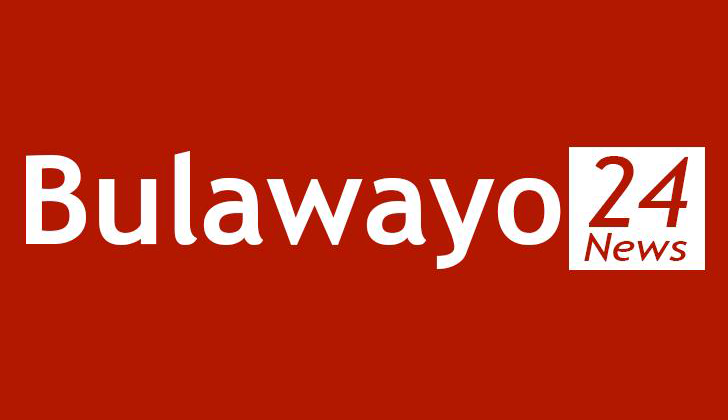 The study of history has always been my passion from a tender age.
Whether it is that of the Americas, Europe, or Asia - anything can touches on a people's past and even present (as that would be history in the making) attracts my undivided attention and enthusiasm.
However, topping the list is learning about our own history right here in Zimbabwe, and the African continent at large.
Nothing beats this.
I can remember the pain and even anger I felt when still at school, being told how colonists from Europe scrambled to occupy this land endowed with the world's topmost precious treasures - using tactics ranging from brazen barbarity to sinister subterfuge, in order to grab hold of our resources.
In what was to be named Rhodesia, the British, through Cecil John Rhodes and his BSAC (British South Africa Company) hoodwinked our leaders into accepting a dubious deal (the Rudd Concession), which virtually surrendered the land between the Zambezi and Limpopo to his whims, and those of the Crown.
Indigenous peoples were, in the main, forcibly displaced from their ancestral lands, to make way either for commercial farming or mining activities.
The most famous being the people of Manicaland province, under Chief Rekayi Tangwena, who were violently pushed off their land on 18 September 1969 - which has been taken over by a William Hanmer as a commercial farm.
As much as they boldly resisted this unjust eviction - with several attempts being employed by the colonial establishment using the law - he was subsequently savagely beaten off the land by police officers.
This is just one of numerous stories that made my blood boil, and still do, whenever I studied the history of our country.
Furthermore, that is when I understood why there was need for the liberation struggle - as there was no way the people of this country could remain mum and docile under such horrendous subjugation and segregation.
After a protracted war of independence, one would have expected such heinous acts against the people of Zimbabwe to finally been ended, and confined to the history books.
I am quite certain, had anyone told me, during my schooling days, that our own black leaders would revive and restore the same 'pioneer column' tactics in an independent Zimbabwe - I would have laughed in his face, and called him insane.
Yet, lo and behold, this is exactly what Zimbabweans are witnessing in utter disbelief and disgust - as our post-independence government either facilitates or plays a leading role in displacing the country's citizenry off their ancestral lands, or farms they had benefited from, during the so-called 'land redistribution program', carried out under the pretext of 'correcting historical imbalances'.
It is extremely shocking and incomprehensible receiving reports on how multitudes of families - in areas where greedy top government officials desire land, or unscrupulous, usually Chinese, companies are targeting our rich mineral resources - have been left hanging by a thread, as they are pushed to vacate their lands.
These acts of modern day colonialism have been taking place in Zimbabwe, more pronounced over the past 15 years - most prominent cases having occurred in mineral-rich areas, as Marange (diamonds) and Hwange (coal) - where numerous people have been forcibly moved to less fertile and undeveloped areas, abandoned to eke out a living out of nothing.
Today, these people have never ever benefited a single cent from their own resources, but continue to wallow in poverty.
The most recent disturbing reports are coming out of the Chegutu East region of Mashonaland West province - where senior government officials, as well as Chinese mining companies targeting huge platinum deposits in the area - have declared a full scale war on the local population.
In spite of earlier false assurances that local farmers - most of whom being beneficiaries of the government's own 'land reform program' - were to remain untouched, as these Chinese companies (allegedly working in cahoots with corrupt agriculture ministry officials, and retired military generals) went about their supposed exploration plans.
However, that has since been proven to have been a huge big lie - typical of the Zimbabwe regime - since many households have already been reportedly served with eviction orders.
Already mansions and roads are said to be under construction by top ruling ZANU PF party and government officials, as well as business people aligned to the echelons of power, on land previously designated to other families, some given as little as 48 hours to vacate.
This has resulted in houses of those forcibly evicted being demolished, and families left in the open (during the current rainy season).
Had I not signalled from the very beginning that these scenes were playing out in independent Zimbabwe, readers would have been forgiven for believing I was making reference to Chief Tangwena's people.
Yet, this is independent Zimbabwe, and these displacements taking place at the hands of those who never tire boasting over how they 'liberated us'!
I struggle to even say what was worse - a group of colonists coming all the way from England and duping our traditional leaders into a scandalous agreement - or, our own kith and kin, who want to be eternally credited with our independence, turning against us, by becoming our new oppressors, and enabling Chinese occupation.
At least our leaders in the 19th century tried to fight off the new occupiers - once they realized that they had been swindled.
However, our leaders today are actively enticing, encouraging and participating in the recolonization of our country.
It is so painful and heartrending!
Was this the reason thousands of Zimbabweans lost their lives during the liberation struggle - so that a handful of black leaders can replace the former colonial masters?
Was all that effort merely to change the skin colour of those oppressing the majority of this country?
This is totally unacceptable and deplorable!
It cannot be denied that the people of Zimbabwe are still not independent - and, the real liberation struggle has not even began yet.
- Tendai Ruben Mbofana is a social justice advocate, writer, researcher, and social commentator. Please feel free to WhatsApp or Call: +263715667700 | +263782283975, or email: mbofana.tendairuben73@gmail.com
Source - Tendai Ruben Mbofana
All articles and letters published on Bulawayo24 have been independently written by members of Bulawayo24's community. The views of users published on Bulawayo24 are therefore their own and do not necessarily represent the views of Bulawayo24. Bulawayo24 editors also reserve the right to edit or delete any and all comments received.