Opinion / Columnist
NSSA shouldn't act as if they derive some depraved pleasure from elderly's suffering
29 Dec 2022 at 20:23hrs |
Views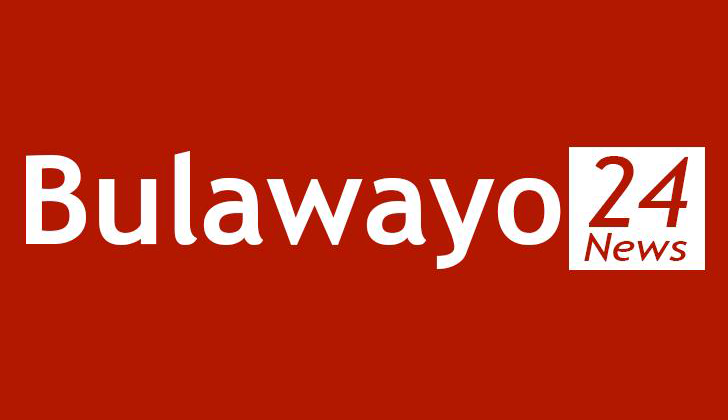 Whenever I witness the sad plight of the elderly in Zimbabwe, the adage, 'there's no rest for the weary' always comes to mind.
Having gone to the local Kwekwe branch of the state-owned POSB (People's Own Savings Bank) nearly daily, in the past week, in order to assist my elderly mother withdraw her social security payout - I could not help concluding that NSSA (National Social Security Authority) somehow derived some depraved pleasure from pensioners' continued suffering.
How else was I to think, when watching hordes of men and women in their seventies and eighties - some struggling to walk, and clearly in pain, whilst using canes and clutches - being forced to stand in long queues for hours on end, in the hope of accessing that paltry sum (about US$20), they are given from the contributions they made during their working lives?
As if that was not terrible enough, in all likelihood, most are unable to get their money by end of day, and have to return the following day - for more hours in the scorching sun, or drenching rain - yet, not guaranteed success.
That is exactly what we went through with my mother - a fate tragically met by numerous of NSSA beneficiaries - as she has been trying to access her payout since last week without any joy.
What baffles me beyond comprehension is this: most of these elderly folk are pensioners, who used to be gainfully employed, and as such, already have their own accounts at various banks - so why is the state-run NSSA forcing them to all access their contributions at only one bank, POSB?
Is that not simply being cruel?
Surely, if other retired civil servants can readily received their pensions in the convenience of their respective banking institutions - why is the same arrangement not put in place for NSSA beneficiaries?
Should the first consideration, when processing NSSA payouts, not be for those already with existing bank accounts having their benefits accessible through those channels?
Then, those without bank accounts can either be requested to open one with banks of their choice, or through the POSB?
There is really no justification as to this unpardonable callousness on the part of NSSA.
Do senior executives and officials at this state institution ever bother visiting these POSB branches, in order to see for themselves the torment they are inflicting upon our elderly mothers and fathers - who have already given so much to this country?
Of course, NSSA is no stranger to making the lives of pensioners a living hell.
This is the same institution that always places innumerable hurdles and snares in the path of contributors who seek to start receiving their benefits.
Many have reported being sent from pillar to post - as one difficulty is placed in front of anything - in the quest to merely access what is rightfully theirs.
I am made to understand that some have even gone to their graves, without ever had enjoyed what the government of Zimbabwe had promised would be a guaranteed comfortable retirement - when they forced every private sector worker to make contributions to the fund, at the establishment of NSSA in 1989.
Yet, years down the line, this assured joy has been elusive - with intended beneficiaries either facing endless challenges accessing their monies, or the meagre amount causing more headaches than relief - since, not even enough to purchase a loaf of bread a day.
As we all know, man cannot live on bread alone - and, our elderly, as everyone else, need to pay for so many other necessities, including medication, accommodation, utilities, and food which is more than just bread.
Back to the long queues at POSB - it is so heart breaking noticing how some of those gathered at the Kwekwe branch had traveled all the way from distant rural areas, as Silobela and even Gokwe.
As such, do those at NSSA - executives who have become notorious for awarding themselves ridiculously high allowances, and millions of dollars reportedly being misappropriated - ever consider where these elderly people spend the night, after failing to access their money?
Do they not care that they end up sleeping on the streets, or more accurately, on shop pavements - possibly, outside the POSB itself, in order to make it to the front of the queue the next day?
In all this suffering, they also need to eat!
Yet, considering that they are spending all this time queuing for a sickening figure as low as US$20 - how much will be left after buying the food they need whilst at the bank, and for transport to and fro their far away homes?
This is the height of cold-heartedness!
It boggled the mind why, in a country led by a octogenarian - and, before him, a nonagenarian - we still treat our elderly in this despicable disgraceful manner.
Should our own eighty-year-old president not be the champion for the cause of our elderly?
Our mothers and fathers deserve respect - as such cruelty is unacceptable and deplorable, and against our cultural norms as Africans.
We are only inviting misfortunes upon our nation.
- Tendai Ruben Mbofana is a social justice advocate, writer, researcher, and social commentator. Please feel free to WhatsApp or Call: +263715667700 | +263782283975, or email: mbofana.tendairuben73@gmail.com
Source - Tendai Ruben Mbofana
All articles and letters published on Bulawayo24 have been independently written by members of Bulawayo24's community. The views of users published on Bulawayo24 are therefore their own and do not necessarily represent the views of Bulawayo24. Bulawayo24 editors also reserve the right to edit or delete any and all comments received.