Opinion / Columnist
A random 10 political questions that will make 2023 an uncertain year
04 Jan 2023 at 01:08hrs |
Views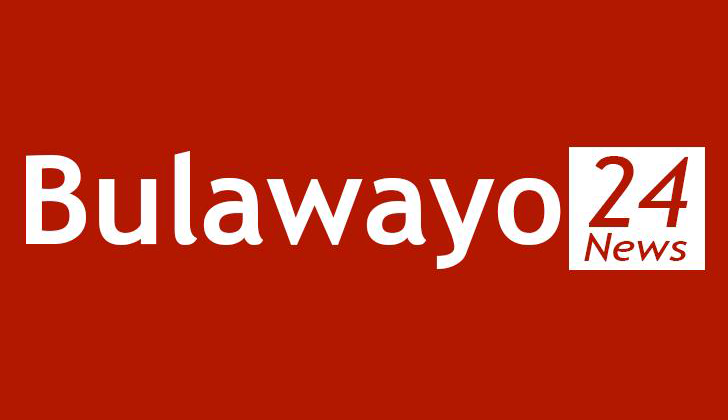 As the euphoria of the New Year begin to fed away, we have to wait to see whether it's clear that the trends we have been seeing over the last few decades show no signs of slowing down. You might say that we have crossed a tipping point of sorts that may have major political implications moving forward. The already stirring 2023 general election campaign, meanwhile, may stir more political toxins as both Citizens Coalition for Change (CCC) and Zanu PF sense the State House and control of both chambers of parliament are up for grabs – coming after the March 26 by-elections in 2022 that acted more as a dress rehearsal. If 2022 was a year in which insecurity and fragility interacted, 2023 could be just as fraught. As we begin 2023, there are 10 major political questions that will be critical to determining what comes next in Harare - and beyond.
1. Who will win the presidency?
This year's general election is shaping up to be one of the most important ones in Zimbabwean history as the two top contenders, Emmerson Mnangagwa and Nelson Chamisa, square off again and are neck-at-neck for support which creates the greatest political uncertainty for 2023. We can never be sure even with predictions and polling data as was the case in the 2016 US presidential election where some polls gave Hillary Clinton an unthinkable 99 percent chance of defeating Donald Trump - we will have to be updating our estimates with each new poll in the coming weeks. What we can be sure of is that a victory will come after key wins in the battleground provinces of Manicaland, Matabeleland North and Matabeleland South. We then assume that Mr. Mnangagwa and Mr. Chamisa win the other provinces in which they are favoured. What is however, important for both candidates is not only to win the presidential vote, a president may find himself without a parliamentary majority to govern, leaving him vulnerable to political plots by rivals within and outside the party that usher in a five-year political era that threatens to bring governing showdowns and shutdowns as a parliament and president try to wield power from opposite ends of political ideology.
2. How will CCC handle general election bid without clear party structures?
In early 2022 Nelson Chamisa made a bold decision to form a new party- a risky decision that surprisingly paid off when his new party Citizens Coalition for Change (CCC) won 19 National Assembly constituencies seats at the March 26 by-elections. After all Mr.Chamisa is feeling good about his new party. "This is not rebranding" he declared at Zimbabwe grounds in Harare last year in February. "It's a brand new party," he added. He starts year two with a formidable legislative record, and his party defied the traditional dynamics of by-elections. However, only time will tell on whether CCC will be able to expanded their National Assembly seats and staved off a Zanu PF wave in the Senate.
The extreme polarisation that characterises contemporary Zimbabwean politics as however, seen CCC opting not to go for a congress ahead of the 2023 general election albeit in fear of 'infiltration' a decision that is normatively controversial. This has resulted in ruling Zanu PF party making the case that their opponents can't handle the responsibilities of power.
Post-cold war political science offers competing answers with distinct implications for the impact of parties on democracy. Do parties reveal and aggregate voters' preferences such that governments are responsive to citizens? Or do parties form oligopolies of competitors with interests and preferences at odds with those of voters? Whatever the case, it seems Mr. Chamisa has quelled some anxiety among party members and won his desperate struggle against his party's hardliners to secure a congress after the general election, but he will be at constant risk of walking the plank if ever he made multiple concessions to extreme right-wingers within the party.
3. Will Kasukuwere run in 2023?
Ironically, voters who disdained Saviour Kasukuwere-style circus politics and election grandstanding will get more of it - by all indications, Kasukuwere is likely to run for presidency. After all, he is not a political blank slate. With a record as an officeholder, voters could either project their hopes or desires on to him. However, he can't make expansive promises - so much winning! - Without critics pointing to past shortcomings and failures as government minister and Zanu PF political commissar. Put simply, unlike an outsider, voters now have vivid memories of the turbulence and instability of his stint in government. Perhaps most importantly, the electorate have seen the bureaucracy he brought to local authority politics for instance when he reportedly 'forced through' the Local Government Amendment bill in parliament without enough consultations - the far reaching implications of the act are being felt to this day with back to back suspension orders of the Harare mayor with only the courts stepping in to salvage the situation. This has seen more and more people considering him a national liability. Although he is historically unpopular compared with other candidates who have tried to become president – a presidential run by a formidable candidate and former party member could cause the kind of problems that President Mnangagwa would rather not face, dividing the party and creating opportunities for the CCC, which creates a political uncertainty for 2023.
4. What will the PVO Bill if signed into law mean?
NGO community is bracing for a sharp shock. Since early last year, one of the big story has been about the PVO Amendment Bill that is about to arrive. But the reality of divided opinion will finally dawn in the coming weeks if Mr. Mnangagwa goes ahead with his ambitious move to sign the bill into law. Experts are suggesting that a PVO Act, in which government may have disproportionate influence, and literally take over the operations of NGOs. The Minister of Labour and Social Welfare will have unfettered powers to fling investigations, obstruction and possible closure of NGO through proxy board members, designed to throttle NGOs, eliminate thousands of jobs and ruin the last possible hopes out of poverty for many. In addition, people who dependent on NGO support programmes will be left stranded. President Robert Mugabe in 2005 refused to sign a similar controversial Non-Governmental Organisation (NGO) Bill in its present state and referred it back for further consultations. Mugabe is reportedly felt the NGO Bill, would portray government in bad light in the eyes of the international community. Will President Mnangagwa also decide to withhold his accent to the Bill? How will the NGOs and donor community respond? Will there be a court challenge? Is government putting in place safety nets to fill the vacuum? All these questions and more will be answered along the way to 2023 general election.
5. What is coming from the Constitutional Court?
The conservative make-up of the seven member Constitutional Court bench makes it incredibly hard for it to vacate its precedent and therefore making it even harder to mount another diaspora vote claim. In the 2022 voter registration campaign, it became clear that the Constitutional Court decision continuing to insist on voting restrictions on diaspora citizens might play a huge role in the success of many diaspora citizens coming home to vote. Many diaspora voters will be energised to elect officials who would support the right of a diaspora to determine their own political decisions.
Even if Mr. Chamisa is to win the presidency, a liberal shift of the court's composition maybe far-fetched in the near to medium term as it will take up to four more years from now to have at least one of the justices probably retiring starting with Chief Justice Luke Malaba followed by Justice Bharet Patel. Assuming that these two seats are replaced by liberal justices this will not however, change the conservative composition of the apex court on a possible weight of 5-2 until the 15 year term limit begin to retire the other justices in the coming years. It will also be interesting to see how the court will handle another presidential petition if asked to do so.
6. How much will inflation concerns continue?
This is the big economic question that will impact the way voters are feeling about the Mnangagwa administration. Over the past year, rising prices have led to the economy emerge as the central problem facing the Mnangagwa administration, with concerns about grocery bills and fuel prices fueling anxiety in the electorate and causing turbulence in the stock market and exchange rate. As the Reserve Bank ramped up interest rates, the chances of recession increased. There are many indications that inflation might finally be slowing down, which would allow the central bank to pull back and create more pocketbook stability in family budgets. But should inflation continue to trouble the economy - or should a recession set in - the administration will certainly struggle at the ballot box (most likely) in August.
7. How will Mnangagwa handle his re-election campaign?
President Emmerson Mnangagwa has already announced that he is running in 2023. He has started to roll out 'his achievements' which are the centred on the message that the country is on right path towards Vision 2030 as the central theme for his re-election bid. But this time may be more difficult for him because he comes to the campaign trail with more convincing to do than the first time around. He faces multiple questions around his party's failure to deliver on most of the 2018 manifesto promises.
Written on the wall is a reflection of the heavy sighs and shrugged shoulders that are evident in townships and villages, nail salons and barber shops across Zimbabwe. Voters are going through a season of heartbreak, frustration and disappointment with the Mnangagwa administration. According to Afrobarometer round nine survey on Zimbabwe released on 15 June 2022 by the Mass Public Opinion Institute (MPOI) found that only 41 percent of respondents approved the president's current performance in office. Mr. Chamisa has also taken over the lead in the late Mugabe's home province of Mashonaland West and in the late opposition leader MorganTsvangirai's home province of Manicaland. Chamisa is leading by 38 percent to Mnangagwa's 33 percent in Mashonaland West. No wonder in one recent article we predicted that CCC (might be) is taking a hard look at the province as it has all the ingredients of becoming a possible swing when we said: "Mashonaland West will be contested" because in 2018 presidential election Chamisa was able to narrow the gap by over 100 000 votes in comparison to 2013. Therefore it will not be a suprise if Mr. Chamisa wrestle the province from Zanu PF. In Manicaland, a key swing province, President Mnangagwa was trailing Mr. Chamisa by 58 percent to a mere 18 percent. Both provinces are dominated by rural constituencies considered to be the ruling party strongholds. Whether or not this has changed, polling provides somewhat of an answer to this question and helps explain why Zanu PF has been facing an uphill battle in the first place. We thus, await more poll predictions in the coming weeks to get a more vivid picture as the election draws closer.
A big part of the problem for Mr. Mnangagwa in these two provinces may have been the then soaring inflation. Some Zimbabwean voters are also beginning to follow contemporary theories of retrospective voting, where citizens assess not issue positions but past performance of governments in deciding how to vote.

8. How will regional and international conflicts affect us?
Abroad, the war in Ukraine brings the constant, alarming possibility of spillover into an all-out NATO-Russia conflict. The Russian war against Ukraine has already had huge ramifications in Zimbabwe. Inflation has many roots, but the cost of fuel has been significant. In addition alarming recent M23 rebel advances in war torn Democratic Republic of Congo (DRC) and the insurgency headaches to worry about in Mozambique that can create a regional conflict. In addition, there is China, Iran and North Korea scary maneuvers to keep an eye on. Policymakers at Defence House will have to keep a close eye on all these and other conflict riddle nations to see if desperation will drive, for example Russia to attack a NATO country or Mozambique insurgency to spill out of control. In today's turbulence scenes, we never know what is around the corner. A major crisis can flare up at any time to fundamentally reshape our regional and international policy conversation.
9. Will public health be a major concern?
The pandemic showed how public health crises can influence politics within the span of a few days. Covid-19 forced new issues to the top of the agenda, defining the litmus test by which our elected officials would be measured. Currently, because of the successful vaccine program, the recent impact of Covid-19 largely has been curtailed even though the virus continues to cause sickness and death. And as we now see with the resurgence of Covid-19 in China, we will not be out of the danger zone for a while. There is always the possibility that another pandemic will bring challenges into the political arena.
10. Will the delimitation report help our democracy enjoy stability?
While the 2022 March 26 by-elections posed a blow to most election deniers running for offices to oversee elections, election denials remains a strong force in the country. And in certain instances, there are individuals still ready to challenge results that don't go their way. A recent ZimLive article suggesting an imminent court challenge over the yet to be released delimitation report exposed just how vulnerable our democracy remains. With the report expected to presented before parliament this week, we can only hope that genuine grievances are given due considerations as there is another opportunity that allow Zec to amend the draft and correct the deficiencies and mischief if the electoral body so wish. However, even with the passage of the report, there are many ways in which anti-democratic forces can exert influence in 2023 general election. The ability of the democratic system to withstand these attacks will influence the results.
As 2023 opens, a repeat State House duel between Chamisa and Mnangagwa - which political analysts suggest is inevitable- is the best bet. But shifting politics, the momentous events in the months to come and the ever present possibility of unexpected fate for instance a global pandemic or a spill over war means there is no guarantee this will be the case come the end of the year.
Farai Chirimumimba is a freelance journalist - Democracy, Elections and Gender issues.
Source - Farai Chirimumimba
All articles and letters published on Bulawayo24 have been independently written by members of Bulawayo24's community. The views of users published on Bulawayo24 are therefore their own and do not necessarily represent the views of Bulawayo24. Bulawayo24 editors also reserve the right to edit or delete any and all comments received.