Opinion / Columnist
'I was told to stop supporting Mnangagwa'
05 Feb 2023 at 08:27hrs |
Views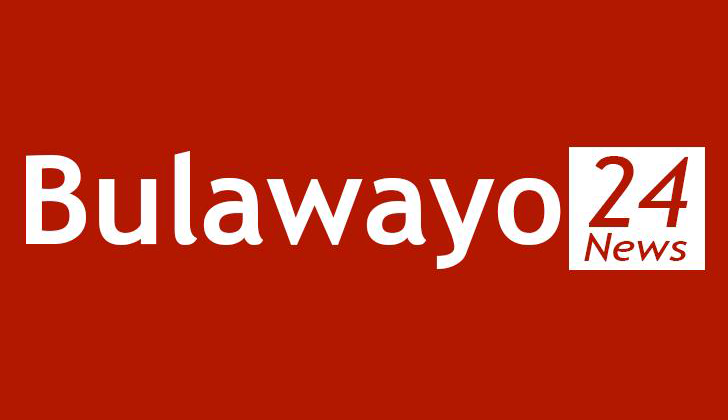 WE today conclude our interview with Elphas Tshuma, a former guerilla who operated in Hurungwe in Mashonaland West Province and later on in Hwange in Matabeleland North. Tshuma, now a member of the ruling Zanu-PF Politburo was known during the armed struggle as Mashoko Nyika or Friday Masimini. In our previous interview Tshuma told our Assistant Editor Mkhululi Sibanda (MS) how they brought Kariba Town to a standstill after gunning down the manager of a banana plantation (Sharara Estates) and his friend on New Year's Eve in 1978. However, Tshuma said to them it was a botched-up operation as orders from the ZPRA Commander-in-Chief, Dr Joshua Nkomo himself was to capture their target and deliver him to Lusaka. Below are excerpts from the interview as Tshuma wraps up his narration. Read on…….
MS: In our last interview you were talking about how you managed to sell a dummy to the Rhodesian forces after you had gunned down your target and his friend. Please take us through what happened next.
Tshuma: Like I said last time we came up with diversionary tactic of going to the Zambezi River and then back inland. This was because we felt the Rhodesians would have concluded that we were fleeing back to Zambia. We lay low for about three days and then crossed into Zambia. We left those two women and their child koMpofu who was our contact across in Zambia. We were then withdrawn from BL One and ordered to return to the rear where we were to get new orders. By that time it was the beginning of 1979. So we went to Lusaka.
MS: What was the feeling about your failure to capture your target in Kariba?
Tshuma: The mission was deemed very unsuccessful and the commanders said we should have brought that man alive. Like I have said before up to now I am not sure what was it about that man that they wanted so much, captured and brought alive. They said he was supposed to be alive. Anywhere there was nothing we could do. When we returned to Zambia we found that hundreds of troops were at Foxhole where battalions had been formed. It was while we were there that we faced a barrage of bombings from the Rhodesian Airforce, but comrades there dug in and the enemy forces were being repulsed time and again. It was at Foxhole that notorious Rhodesian combat pilot Green Leader (Chris Dixon) was brought down by a ZPRA missile and fell into the camp kitchen.
I was then deployed to DK in a unit of 30 comrades with my section that comprised reconnaissance officers earmarked for Lower Gweru in my home province of the Midlands, and we were a section of 13.
Our area of operation besides Lower Gweru was to cover some parts of Nkayi and Silobela, my home district. That was not to be as we spent almost a month across the Zambezi River amakhiwa evimbile.
We then finally crossed near Deka Drum in Hwange District. Just after we had crossed we got into an ambush and amakhiwa asivuruvaya, forcing us to go separate ways. Among the comrades I was with were Mabulala, Ngogo, Shepherd and Sikhosana. However, we managed to regroup and got into contact with the villagers who told us about the presence of a unit that was operating in the area under the command of Reggies.
MS: How was the situation on the ground when you arrived in the Hwange area?
Tshuma: The villagers quickly spread the message that there were people who were saying to be guerrillas but among them was a white man. The person referred to as a white man was me, when I was young my complexion was lighter than is now. So the villagers thought I was a white person. We were also wearing bucket hats inscribed with a motto which read: Mubi Section Ngoba Idloba Ilegazi and bermuda jean trousers. When Reggies learnt about our presence he was not sure and so instructed the youths to come and collect us. As people who had been in the bush for sometime we knew what they were up to.
They wanted to ambush us. We spoke among ourselves that we should prepare for an ambush. We then agreed that we should break the ambush whether it was by our colleagues or the enemy by keeping a distance of 50 metres apart. As anticipated we got into their ambush and while walking past, Pharaoh whom we had trained together at Chinyunyu in reconnaissance recognised me. However, they barked an order saying 'hold'. We took ground and they said 'stand up comrades' and we obliged. After that all was well.
MS: So how long were you in Hwange before you moved to your area of operation?
Tshuma: We ended up not proceeding to Lower Gweru as the comrades there in Hwange asked us to reinforce them. When we got there, we found that they were already planning some operation. They were planning to hit Wankie (Hwange) Town. They wanted to hit Supply Stores and Meikles, so they asked whether we were willing to be part of that operation of raiding Wankie. That sounded exciting and we warmed up to the idea.
MS: Was that operation carried out?
Tshuma: The operation was successfully done and villagers from areas such as Nyatuhwe, Lukosi, Chimboma helped themselves to the goods from those stores. They had been informed about it. We left the town unscathed. There was heavy looting on that night. However, we ended up not reaching Lower Gweru as the ceasefire agreement at the Lancaster House was announced while we were still in Hwange. We delayed in moving to the Assembly Point which was Mike at St Paul's in Lupane because we were not sure what was in store for us. We could not just trust the Rhodesians. We finally got into St Paul's on 4 January 1980 after being collected by buses which we boarded at Rusechi and that was on a Sunday. We boarded the Wankie Express bus together with some excited villagers who said they were accompanying us to the assembly point. The people were very excited that we had won the war. We were 60 guerillas when we left Rusechi in Hwange.
MS: You spoke about being skeptical moving to the Assembly Point (AP), what made you change your minds?
Tshuma: We started believing that we might be safe when we saw helicopters with crosses, iziphambano encouraging us to move to the APs. Some of those making announcements were senior officers from our side.
MS: Then take us through what you found at St Paul's?
Tshuma: Unlike other APs, St Paul's housed guerillas who had seen action throughout the armed struggle although some comrades who had been at the rear also moved in from Zambia. There were units, detachments and battalions and myself I was put in the JZ Battalion. However, there was an interesting detachment with battle hardened guerillas who had operated in the Lupane, Nkayi and Binga areas and some parts of Gokwe. That detachment was called Pamhodzi and they refused to move into the camp, choosing to dig in outside the camp. Their commander was Sandlana Mafutha (late Sydney Saul Dube), a heavily built fellow with a bushy beard. During the war I came across field commanders and commanders in general, to me Mafutha was up there with the best. He was an intelligent guerilla who was endowed with analytic mind.
MS: What was with him?
Tshuma: His understanding of the military and politics was top notch. Mafutha who is now late was amazing, a real guerilla field commander. He was a darling of the guerillas and villagers. However, it was shocking to hear those who were never at the front accusing Mafutha and other battle-hardened fighters of being renegades, which was unfair and uncalled for.
MS: I am told guerillas at St Paul's gave the command element and politicians a lot of headaches because of their behaviour. Tell us what was happening there?
Tshuma: A majority of the comrades there had spent a lot of time in the bush. To them, the ceasefire agreement was not what they wanted. They had envisaged an outright military victory, so they felt the ceasefire agreement had denied them of an outright military victory which they had craved so much. There was a lot frustration among the fighters. Then came the issue of paying allowances to the guerillas according to ranks, which were not openly emphasized upon while we were still fighting.
During the war we had been told that we were all equal and the guerillas were not happy that suddenly the allowances were to be paid according to one's rank. An attempt was then made on the life of the now late former ZPRA Political Commissar, Colonel (Retired) Richard Dube whose pseudonym was Gedi. Guerillas threw a grenade into his squatters at St Paul's AP and Gedi sustained some injuries in the process. The commanders including the Camp Commander, Nicholas Nkomo whom we called Gilbert Khumalo were alarmed. Nkomo is now a Senator for Matabeleland South Province and a member of the Zanu-PF Politburo. For that attempt on Gedi's life I was one of the guerillas who were accused of being involved.
MS: So what happened to you?
Tshuma: I was arrested although I was innocent, in fact on that night I was not in the camp, ngangizihambele ezindaweni zami, ngangise Ngwaladi which is on the border between Lupane and Nkayi districts. Other comrades I was arrested with were Masabatha, Masusu, Shiba, Evans, Lovemore, Doctor, Philimon, Dada, Mroka, Dave, a Sotho speaking fellow and Leo who came from Kezi and was a Form Four chap who spoke good English. One of the people who arrested us was Stone Nyathi who was an intelligence officer. We were taken to Brady (Mzilikazi) Barracks here in Bulawayo where we were left under the custody of a white officer, who held the rank of a major. That Rhodesian major then queried why we were sent to the army barracks as we had not been integrated into the army. He said the detention barracks could hold those who had been formalised into the army system not guerillas like us. However, he could not release us either. The major then gave us a big room which became our cell and we were assigned duties such as cooking for others who were in the detention barracks. Stone came back to check on us and was told that we were very disciplined. Then came time for integration into the Zimbabwe National Army (ZNA), we went straight for that exercise from Brady Barracks. We were taken to Llewellin Barracks, now Lookout Masuku before I was sent to the Zimbabwe Military Academy (ZMA) in Gweru which is called now Solomon Mujuru where I was attested into the army as a Lieutenant. I was then deployed to 4:8 Battalion in Zaka District, Masvingo Province which was under the command of now General Mike Nyambuya. I left the army in 1982 because of the situation obtaining at that time. I re-integrated myself into civilian life, in fact while serving in the army I had bought a house in Luveve.
MS: What about your political life, now you are a member of the Politburo.
Tshuma: I was approached by abadala beLuveve, that is the PF-Zapu leadership who included Steven Moyo, Samson, Elkanah Mnkandla, Israel Gadhlula who served as a councillor in the area for a long time to come on board. I accepted that and we worked together up to the Unity Accord of 1987. I have since risen through the ranks and as they say, the rest is history. I have served in different positions in the party and I am grateful to His Excellency, ED Mnangagwa for this recognition of appointing me into the Politburo. However, it was not an easy journey as there were pitfalls along the way. At some point I was one of the 10 people who were said to be troublesome here in Bulawayo by the previous administration for supporting Mnangagwa.
MS: Who were the others?
Tshuma: Others who were also under the spotlight and told to their faces by George Mlala who went into self-imposed exile at the height of Operation Restore Legacy that heavy punishment would be visited upon them, whatever he meant, were Cdes Tshinga Dube, Elphas Mashaba, Robert Ncube, Raj Modi, Cecilia Verenga, the late Maguta Charumbira, Mabutho Moyo and Cephas Ncube. Our advsior, working behind the scenes was Angeline Masuku who at some point remarked that if ED did not get the Presidency then that was the end of us. Gogo Masuku is a strategist, crafty, and very brave. When it seemed that chips were down she gave us stamina and hope. By putting our lives on the line it was not in vain as here we are with ED leading the country.
Source - The Sunday News
All articles and letters published on Bulawayo24 have been independently written by members of Bulawayo24's community. The views of users published on Bulawayo24 are therefore their own and do not necessarily represent the views of Bulawayo24. Bulawayo24 editors also reserve the right to edit or delete any and all comments received.