Opinion / Columnist
A leader who always gives reasons for his failures is himself an unmitigated failure!
11 Feb 2023 at 14:16hrs |
Views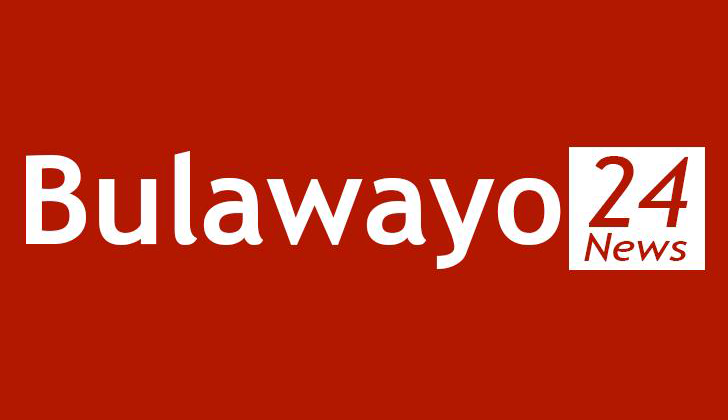 Every one of us is a leader in one form or another!
One may be a father or husband, mother or wife, or maybe a supervisor or manager at a company – to a corporate executive, or an entrepreneur.
We also have those in traditional, local and national positions of authority.
All these are leaders.
As such, whenever I write about attributes expected of a leader, I know exactly what I would be talking about…
…and so should everyone else.
In my own home, I am a leader, as a husband and a father – and, there are set roles and responsibilities attributable to me, which I am not expected to falter or fail – regardless of whatever circumstances are prevailing at the time.
For instance, we are all aware of the dire economic crisis currently gripping Zimbabwe – whereby, the vast majority of the ordinary citizenry are finding the going tough, earning far below the poverty datum line, with most of us not gainfully employed, nor able to afford the basics of daily survival.
Be that as it may, as my wife and son can testify, I (as the head of my household) have never used these known economic challenges as a reason or even excuse for failing to provide what is required for the family I lead.
The term, 'economic problems' is never used in my home!
I am all too familiar with the adage, which I regard as a life principle, that – 'a reason is never a justification'.
In other words, what ever reasons one has for his inability in fulfilling his obligations – however, they can never, and will never, be acceptable as justification for the failures.
In spite of the undeniable evidence of the skyrocketing cost of living in Zimbabwe –which has gone far beyond the reach of the millions of us – there is no way I can be excused for failing to provide my family with adequate food, a roof over their heads, send my son to school, and put decent clothes on their backs, amongst other needs.
As the leader, I have to meet the demands of my family without excuse – as failure to do so, no matter what the economic situation in the country – is a huge embarrassing indictment and failure on my part.
That is why, amidst my inability to pay for extra lessons for my son – I have chosen to invest the time and effort in teaching him myself – as he can not fail in his education, simply because I lack the money for private tutoring, in the face of not much tangible learning taking place in our public schools.
There can never be an excuse for my failure to provide.
Which brings me to our local and national leadership.
With most urban dwellers having gone for years without any running potable water coming out in their homes, refuse going largely uncollected, roads impassable due to gigantic potholes, and street lights that usually go unrepaired – the last thing residents expect out of the mouths of our city fathers and mothers are excuses and reasons for their failure in delivering these essential services, which are paramount to any civilized dignified society.
The same applies to the government of Zimbabwe.
As already mentioned earlier, millions of Zimbabweans have been enduring the most painful and harrowing unimaginable economic problems for the better part of the past two decades.
What with over half the population living in extreme poverty, two thirds of the small percentage still in the workforce earning below the poverty datum line, and three million Zimbabweans reportedly food insecure – there can never be any justification for such unbearable suffering.
The people of Zimbabwe are burning – and, the excruciating pain and anguish can never be mitigated by endless excuses and reason as to why our local and national leaders are unable to fulfil their mandates.
When a baby is crying out of hunger, no amount of explaining to him as to why his parents can not give him food will make him stop – if anything, the longer giving him something to eat is delayed, the more irritated and angry he becomes.
As a parent, there can be no excuse for not providing the demanded food.
In fact, the main reason for most divorces in this country is the failure by heads of households to adequately cater for their families.
As much as this is a tragic phenomenon, nonetheless, it is perfectly understandable for a failed father or husband to be ditched by his family on account of his failure to play his part.
Actually, this is exactly what happened to me in 2006 – when my son's mother left me – due to the suffering in my household, as I dismally failed to provide for them.
I have never begrudged her for leaving me, since this was the most logical move to take, which I fully deserved.
This is exactly the same treatment that our local and national leaders in Zimbabwe deserve – they have to be voted out of office.
We watch in horror, as ordinary Zimbabweans perish needlessly, due to preventable and curable diseases – simply because our public health institutions lack the most basics, such as pain killers, protective gloves, antiseptic ointment, antibiotics, and anesthetic – whilst the handful of radiotherapy machines in the country remain largely unrepaired.
Zimbabwe schools are without what is needed for meaningful education – as our children are supposed to learn in the absence of text and exercise books, with thoroughly demoralized educators, who would rather attend to their own income-generating projects than teach – whilst, most rural pupils learn under trees, or dilapidated disused tobacco barns, or some ramshackle structures, obviously lacking any modern science and technology equipment.
Yet, in the midst of all these glaring unmitigated failures, our leaders have the audacity of insulting us with endless talk of 'sanctions imposed on Zimbabwe' – whilst their opposition brethren running our local authorities never out of lame excuses, such as supposed 'government interference'.
In all these stories, none of these people we elected into office ever bother explaining what is happening to the billions the nation is expected to benefit from our vast natural resources – being host to over 40 of the world's most sought after minerals – amidst reports of the country losing an average US$1.5 billion annually to gold smuggling, and US$25 billion in diamond revenue never reaching state coffers over the past 15 years.
Not to mention nearly daily reports of scandalous dealings and tenders entered into with proxies of those in power – designed to prejudice our nation of billions of dollars, for the sole enrichment of a few.
Our local authorities stutter whenever asked to explain what the revenue earned from the underhand sale of land, or the millions of dollars disbursed as so-called 'devolution funds' or from the road administration ZINARA, or even the little paid by residents, is being used for.
At least if both the national and local leadership can satisfactorily account for these monies, first - then, we can talk about 'sanctions imposed on Zimbabwe', and 'central government interference in local authorities'.
For now, though, it makes absolutely no sense rushing to excuses as to why they cannot do what is expected of them – when they fail to explain what is preventing them in fulfilling what is well within their powers and reach.
Even as a father and husband, if I am unable or unwilling to give a sound reason as to what I did with the little money we are supposed to have as our income - then, it is pointless talking about how the economy is terrible.
It is imperative that both our national and local leadership cease making excuses for the inability or unwillingness to fulfill what we elected them into office for.
Let them remember that, a leader who always gives reasons for his failures is himself an unmitigated failure!
The only solution left is to boot all these people out of office.
- Tendai Ruben Mbofana is a social justice advocate, writer, researcher, and social commentator. Please feel free to WhatsApp or Call: +263715667700 | +263782283975, or email: mbofana.tendairuben73@gmail.com
Source - Tendai Ruben Mbofana
All articles and letters published on Bulawayo24 have been independently written by members of Bulawayo24's community. The views of users published on Bulawayo24 are therefore their own and do not necessarily represent the views of Bulawayo24. Bulawayo24 editors also reserve the right to edit or delete any and all comments received.