Opinion / Columnist
Cyclone Freddy is now upon us - Is Zimbabwe read?
24 Feb 2023 at 17:53hrs |
Views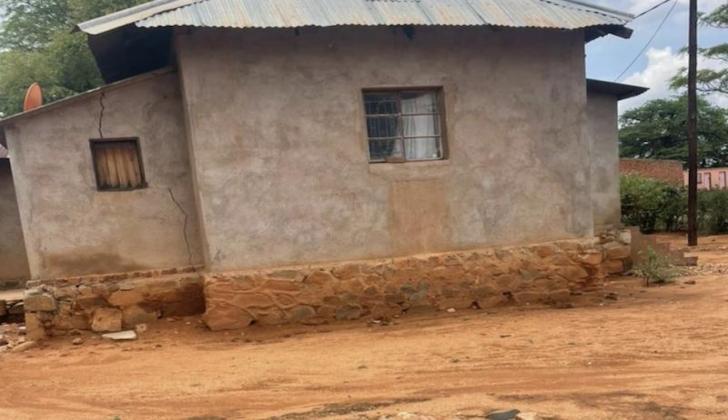 Now that another cyclone is on its way to manicaland, my home province. Cyclone Freddy has made me ask a lot of questions including, are we saying Zimbabwe has known about these cyclones in the last ten years? Never once did I ask why my grand father had built a house on a foundation of stones, a metre off the ground? ,with a particular roof common in Manicaland Province. It has all started making sense after realizing the power of cyclone idai of March 2019 in the province. From personal research I was advised that, the previous house was once swept away during some "storm" how that happened I was never told, but now I fully Understand (that it was a cyclone)For God's sake it was a cyclone.
Zimbabwe has a weekly dataset that provides the total number of reported political violence, civilian-targeting and demonstration events in Zimbabwe. Why do we not have dataset of Zimbabwe cyclones and the devastation that has been caused over the last 100 years.
Zimbabwe has some of the best engineers in the world. Have we had / What inspections were done on roads, bridges and infrastructure that was developed? Do we have anyone there / Who is there to check that the infrastructure is still intact.
We have built/ New buildings that have been built, what education was provided for the local builders, villagers and community.
My grandfather built a house using stones that is one metre of the ground, the roof at an angle of 30° to 45° to prevent it from being lifted off by the wind. I learnt a few things myself/ to Avoid wide roof overhangs; separate the veranda structure from the house. Make sure the foundations, walls, and roof structure are all firmly fixed together. How did I learn that, from the local community? The people in the area have intellectual history that Zimbabwe should have tapped on.
Now that Another cyclone is upon us, is Zimbabwe ready for cyclone Freddy or is it going to be another disaster like cyclone idai. Manicaland is my home province let's protect the people. Our Government needs to put in place structures and facilities to protect its people from such disasters. People need to be furnished with adequate information on how to prepare and protect themselves and their families when these cyclones do come!!
Source - Jacob Kudzayi Mutisi
All articles and letters published on Bulawayo24 have been independently written by members of Bulawayo24's community. The views of users published on Bulawayo24 are therefore their own and do not necessarily represent the views of Bulawayo24. Bulawayo24 editors also reserve the right to edit or delete any and all comments received.