Opinion / Columnist
Religion influences politics
07 Mar 2023 at 10:51hrs |
Views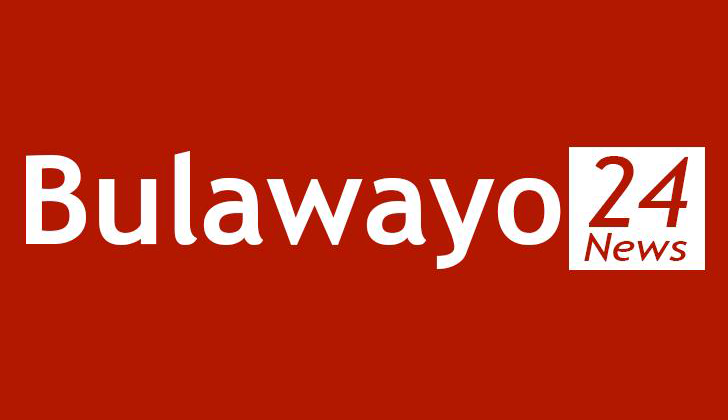 The religion is very influential in shaping the lives of the people this is because it directs their way of life. Zimbabwe is largely Christian dominated and the people's behavior is influenced by the Bible which they call "the book of life". Christians are now being enticed by politicians to be involved in politics in a way which undermine their leaders. The church leaders take advantage of the way Christians believe them. These church leaders are opinion leaders.
An opinion leader is a well-known individual or organization that has the ability to influence public opinion on the subject matter for which the opinion leader is known. So the CCC has turned to recruiting church leaders as a way of mobilizing votes ahead of this year's Harmonized Presidential elections. However some political analysts are highlighting that the CCC is practicing blasphemy by doing this because their actions are just meant to tarnish the image of the Government in winning the souls of the electorate and they do this through lies.
Religion which is also termed as the opium of the people can have a very significant impact in the lives of the people. This has made it very susceptible to be used by opposition parties in Zimbabwe. However some of the opposition parties like Citizens Coalition for Change (CCC) are now using religion as a weapon to lure people for regime change and also to garner votes as they prepare their ground for this year's Harmonized Presidential election.
The CCC is also alleged to be recruiting prominent church leaders to incite the electorate so that they can vote for its party in this forthcoming Presidential election. This is not a good move because CCC is actually performing blasphemy through using the church to propagate its unorthodox behavior. The luring of voters through church leaders is not being done in good faith by these opposition party leaders. You cannot use church leaders to decampaign your opponent.
CCC is aware that religion and politics are interwoven. So it is now using those influential church leaders to lure the people so that they can garner more votes.
Both the religion and politics have one common goal: that is to acquire political power and use it to fulfill their aims. Religion mobilizes religious sensibilities of people in order to get their support to capture power, while politics uses intrigue, diplomacy, and makes attempt to win public opinion either democratically, if the system allows it, or usurps power with the help of army, if the society is under-developed and backward.
Religion is being be exploited by CCC to fulfill its mission in an attempt to topple the Government in power. Chamisa at one point highlighted that he did not want to go to elections. This is because he wants to get to presidium through sinister means that is lying to the people using the Bible.
There are three models in history related to religion and politics. The first one is when religion and politics both unite with each other in an attempt to monopolize political power. This is called integration and sharing model. In the second model, politic, after subduing and overpowering religion, uses it for its interests. In this model religion plays subservient role to politics. In the third model both come into conflict with each other that subsequently lead their separation. In this model they appear as rivals and compete to struggle for domination.
In a recent development, CCC has been lambasted for using one prominent Bishop from a Catholic church to tarnish the image of the ruling party and the Government in power.
The Catholic Bishop has also incited the civil servants (in a video circulating on social media) to turn against the Government indicating that they were not getting well paid. This move shows how CCC is using church leaders to divert from their main goal of building the church.
They are taking advantage of the large crowds of congregants who would have gathered to hear the word from the Bible their book of life. So it is beyond any reasonable doubt that these congregants can take every word said by this Bishop. This development is not expected in the church. Church leaders must not take advantage of the Christians who are said to be gullible in believing every word said by their church leaders.
The church must build and ensure that people are united. It is not the duty of the church to judge and say things that can eventually divide the people.
The church's role in politics is to be there visibly in context of political policy formulation. The church has to be forthright, constructive and innovative. It has to be the "salt and light" and herald the ethical values that enrich the nation. It is highly unethical for church leaders to be biased over certain political parties. In Zimbabwe one would say that by being biased over a certain group or political party a church leader would have lost the true characteristic of a man of God. Politics and religion are interwoven but it is highly unethical if these leaders become biased towards a certain group of people or politics. CCC is doing more harm than good by influencing church leaders to be subjective. One can conclude to say that CCC is now performing blasphemy by influencing church leaders to turn against the Government in power through the dissemination of lies.
Source - Grace Chekai
All articles and letters published on Bulawayo24 have been independently written by members of Bulawayo24's community. The views of users published on Bulawayo24 are therefore their own and do not necessarily represent the views of Bulawayo24. Bulawayo24 editors also reserve the right to edit or delete any and all comments received.