Opinion / Columnist
Zimbabwe-based NGOs in panic mode
10 Mar 2023 at 05:17hrs |
Views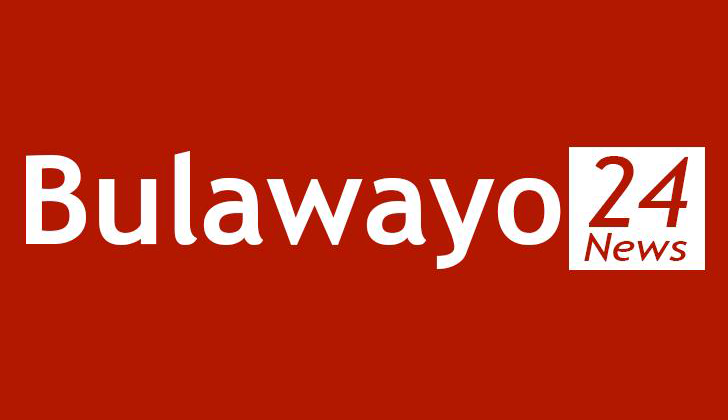 A new law governing operations of non-governmental organisations is likely to be operational in Zimbabwe before year end.
Predictably, there is uproar and panic in the NGO sector, including some cacophonic grumblings from some benefactor Western embassies.
The grumblings have since taken the form of threats and character smearing of the Government.
No attempt has been made for self-introspection and appreciation of what could have informed the Government to formulate the Private Voluntary Organisation Amendment Bill (PVO).
Let us make it simple. NGOs exist in almost all countries.
Most of these international NGOs have found niches in countries in the global south. The thinking is that their services are much more needed there.
On surface, NGOs play a critical role in complementing Government in providing essential services to communities, particularly those that are on the margins of mainstream social, political and economic realms.
Over the years, NGOs have always operated in Zimbabwe without much qualms from the State. At the turn of the millennium, the role of some NGOs in Zimbabwe became contentious.
In the eyes of the State and independent observers, NGOs began to operate on some kind of laissez faire mode, almost usurping the State's roles.
Three things became apparent. The first was that NGOs were becoming agents of regime change and were openly vouching for and funding opposition political parties.
The second thing that became apparent was the financial murkiness that had crept into the NGO sector with individuals treating the institutions as treasure troves for self-enrichment.
The third malaise that got into NGOs sector was that their mandates were not clearly streamlined and as a result appeared to usurp state authority, which created an uneasy relationship between them and the Government.
Given these three scenarios, the Government was left with no choice but to intervene and ensure that just like in any other sector, NGOs needed to play by the rules and not encroach in areas outside their mandate.
We may need to go into specifics to illustrate the malaise within the NGO sector, particularly those whose head offices are domiciled in Western capitals. A bit of a background is also necessary.
Since the 1980s or even slightly earlier, the world has seen the resurgence of neo-liberal agendas dominating the intellectual, political, the moral space and vision. The tragic outcome of this unrestrained liberal domination has been the notion of a failed State and the assumption of an unblemished image of civil society or non-governmental organisations.
The State is thus demoted in favour of civil society, which is presented as the moral compass that must be vigorously supported financially.
Much of this financial support is never channelled to the State, but goes to some non-governmental organisations as the State is viewed as morally inept.
However, far from being morally upright, the experience in Zimbabwe has seen some NGOs being turned into largesses for self-enrichment and funding opposition political parties and activities at the expense of ordinary folks they claim to capacitate.
NGO leaders in Zimbabwe had become notorious for living luxurious lives, globe-trotting, building posh mansions and driving expensive vehicles at the expense of the people they claim to serve.
A case in point is that of one Mfundo Mlilo, the former director of the Combined Harare Residents Association (CHRA), who was fired for allegedly abusing funds amounting to US$1,5 million.
Something known in opposition circles is that sometime in 2019 after the MDC-Alliance instigated violent protests in the country, Mlilo is said to have been among NGO leaders who fled to some neighbouring countries where they lived in hotels and earned the label of being "champagne revolutionaries."
And in 2021, Amnesty International Zimbabwe (AIZ) was rocked by allegations of serious financial mismanagement.
An audit report unearthed fraud amounting to millions of dollars.
The then country director of AIZ, Cousin Zilala and chairperson Takesure Masiyiwa, were implicated in the scandal. Their financial officer, Sibongile Zimbeva was also fired.
In a statement following the scandal that shocked the country, AIZ board issued a statement saying: "Following an extensive and comprehensive forensic audit carried out by a reputable international audit firm, the board has uncovered evidence of serious fraud and financial mismanagement by individuals in Amnesty International Zimbabwe."
The statement was a rare admission by the board that something was seriously amiss.
That is not all. In 2021, USAID had to temporarily withdraw funding to several NGOs after it emerged that funds had been embezzled at Election Resource Centre Zimbabwe (ERC), Zimbabwe Elections Support Network (ZESN) and at ZimRights.
The then public relations officer at the USAID, John Taylor was quoted in a local daily confirming the "allegations of misuse of US funding by local Zimbabwean partners" and further said "attempts to divert funds from their intended use is unacceptable under any circumstances."
Another example that shows proof of rampant unaccountability in the NGO or civil society sector is one that took place in 2014 at the so-called Crisis in Zimbabwe Coalition (such a cheek in labelling Zimbabwe a country in perpetual crisis).
Then executive director, McDonald Lewanika, was embroiled in impropriety and funds from the US embassy had to be cut to CIZC and other 14 non-governmental organisations after they failed to account for over US$850 million from international donors.
All these cases are essential in putting to rest the idea that NGOs are repository or moral uprightness and accountability.
It is essential to understand and appreciate the reasons behind the formulation of the PVO Bill, which seeks to empower the State with legal tools to superintend the activities of non-governmental organisations.
This is not akin to Zimbabwe. Same laws exist in countries like the US and even in the UK. It is thus disingenuous for some Western embassies to cry foul over the intended signing of the PVO into law.
In the words of President Mnangagwa, signing the Bill into law because the NGO sector "had become a veritable refuge for deviant and wayward, and for actors with sinister motives."
Genuine non-governmental organisations need not panic. Zimbabwe has the sovereign right to promulgate its own laws for its own good. It is bewildering that foreign sovereigns would want to seek to relate to another sovereign State through NGOs.
The election season is upon us. While an election season is for some to sell manifestos and envision a productive and prosperous future for the people, for some in the opposition, it is "cash cow" time.
But before the dollars start rolling in, they stir the political environment including claiming ownership of any deceased person dying as a result of natural causes of domestic violence.
The "streets" are awash with reports of some Western embassies already dishing out money to some opposition aligned NGOs.
The funds are said to be for capacity building in towards good governance. But we all know the real motive but it appears this time around the delinquency is in check.
Source - The Herald
All articles and letters published on Bulawayo24 have been independently written by members of Bulawayo24's community. The views of users published on Bulawayo24 are therefore their own and do not necessarily represent the views of Bulawayo24. Bulawayo24 editors also reserve the right to edit or delete any and all comments received.