Opinion / Columnist
Is White monopoly capital turning against its own in SA?
13 Mar 2023 at 22:02hrs |
Views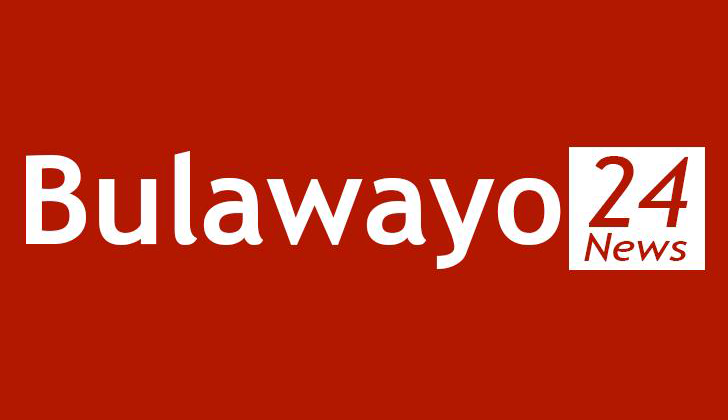 PAUL Mashatile was sworn as South Africa's deputy president on March 7 alongside other new ministers in a long-awaited Cabinet reshuffle. The Cabinet reshuffle was necessitated by several factors, among which includes aligning with the new African National Congress (ANC) leadership and the need to reposition the government in response to some of the emerging needs.
Changes in government are a normal occurrence. However, there is growing debate on how these will likely be used to catapult leadership changes in South Africa, mainly within the ruling party. The Cyril Ramaphosa administration has been accused of underperforming while enjoying the protection of the White capital monopoly who are themselves indicted for maintaining control over the economy, the Judiciary, the media and public opinion in South Africa which they use to influence political decisions.
White monopoly capital is a South African phrase referring to everything from an oligopoly owned by a super wealthy White elite that dominates large sectors of the economy.
They are also known to represent the economic interests of and to maintain ties with former colonial administrations.
Ramaphosa had always been thought to be a project of the White monopoly capital long before South Africa's independence in 1994. His rise to power as deputy president of South Africa in 2014 and as the president in 2018 was seen as the materialisation of the White monopoly capital project. And along the way during his presidency, he has become an untouchable, the man who survives political turmoil within his party and escaped the consequences of his alleged transgressions with the law such as the Phala Phala Farm scandal.
Black political activists accuse Ramaphosa of centralising power and serving the interests of the White monopoly capital, while the latter's dissent has been growing over his poor management of the economy and lack of a clear position on critical economic issues. The Black activists have been loud about their concerns both within and outside the ruling party, while the White monopoly capital have opted to keep their frustrations under the lid, waiting for the outcome of the African National Congress' 55th National Conference in December last year and eventual swearing in of Mashatile as the deputy president.
The reason for the wait was very simple. They detested having David Mabuza, the then deputy president, as a caretaker president, should Ramaphosa be forced out. So, they opted to wait for the ANC conference which saw Mashatile elected as the ANC deputy president. As soon as the swearing in of Mashatile as the deputy president occurred, it seemed the gloves were off.
Andre Thomashausen, a professor, recently told a South African television station that Ramaphosa as a dream candidate of the European Union (EU) in 2017 has reached his sell by date and possibly dead-end. He confessed that the EU and London mobilised financial resources to support Ramaphosa's candidature in the ANC because they thought he was good at business management. Perhaps that answers some lingering questions about Ramaphosa's source of campaign funds for which the same allegedly White monopoly capital-controlled courts — that interdicted the pressure for him to provide the details. We now know that the EU and London funded his campaign, so he was their choice.
Through Thomashausen, we now know that the Western bloc has since realised that all the businesses Ramaphosa has presided over have faced major downturns — a clear sign that he was not good for the economy. For those reasons, he noted that EU, London and other former colonial powers are now routing for the "energetic" Mashatile over a "tired" Ramaphosa.
The timing of such an announcement and other unfolding events seems well calculated. Mabuza is out of the way and replaced by Mashatile. They are tarnishing Ramaphosa's image — their project all along — by spilling the beans using a Western voice. They are declaring newfound love in Mashatile. He must be excited to be welcomed by such an endorsement from Europe, but the question is: whose voice matters in determining a country's leader? What is the role of democracy and people's votes in a context where leaders are prescribed by external capital? Where is the role of ordinary citizens in all this?
As if that is not enough to regurgitate, Julius Malema of the Economic Freedom Fighters has announced a national shutdown on March 20 to protest against load-shedding or force Ramaphosa to step down.
"We are not fighting with anyone. All we are asking for is for one man to step aside, for Eskom to give us electricity, and for the government to give us jobs. It can't be correct that 60% of young people are unemployed and you call yourself an organisation of the people and you do nothing about it," Malema told the Western Cape Provincial Plenum in Athlone last month.
He repeated the same calls on March 9, warning all small businesses and factories to close on the day or risk being looted. This comes amid rumours that the White monopoly capital might have a hand in the shutdown or are indirectly involved in the push for Ramaphosa to step down. If that happens and succeeds, whose democracy will that be anyway?
-----
Tapiwa Gomo is a development consultant based in Pretoria, South Africa. He writes here in his personal capacity.
Source - The Standard
All articles and letters published on Bulawayo24 have been independently written by members of Bulawayo24's community. The views of users published on Bulawayo24 are therefore their own and do not necessarily represent the views of Bulawayo24. Bulawayo24 editors also reserve the right to edit or delete any and all comments received.