Opinion / Columnist
The curse of being a security guard in Zimbabwe
14 Mar 2023 at 16:47hrs |
Views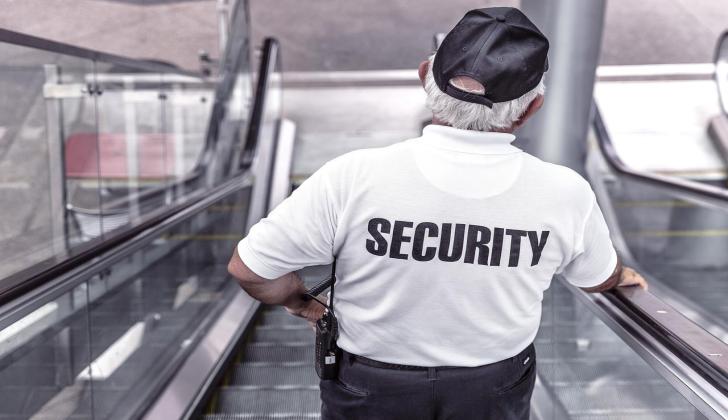 Being a security guard in Zimbabwe is a curse, the job is too demanding, with some of the most hostile working conditions one can ever think of. Working a 12-hour shift, 4 days a week in a retail shop were you have to work standing and only get relief for tea or lunch breaks and when visiting the toilet or working at company main gate where one has to book in and out every vehicle that leaves or enters the premise, this post demands that the guard be mobile and on his feet 12 hours a day if day shift.
Think of the risks of armed criminals during the dead of the night, and the guard has to work with guard electronic monitoring systems like blood hounds, fsk's and gems pipes. These gadgets requires the guard to do prescribed patrols where he has to tag certain points set around the promise, any violation on those machines is not tolerated and is cause for disciplinary action.
For some working the day shift it means waking up as early as 0230 hrs in order to catch the first thing getting into town as transport is now no longer reliable and predictable.
All these issues amongst others present a serious challenge to the guard in several aspects, his health because of standing for 12 hours, periodic gems patrols and his safety when traveling to and from work since most day guards travel in early hours of the day and early evenings under darkness because of the 6am to 6pm shift and during night shift as criminals may first seek to neutralise the guard first. Many have fallen victim to muggings and with some losing their lives. Some resort to cycling long distances to and from work to avoid transport costs. Some have also been attacked on their premises during the night.
Despite these sacrifices a security guard is lowly paid, barely managing from hand to mouth. The most notorious are indigenous owned companies, some even pay below the Security Industry Nec gazetted wage and can go for months without paying their workers and complaints are not tolerated at all, if you do complain you become a victim of serious victimisation. These private security companies are very vindictive, something they do to deter future complaints about late and poor salary payments and bad working conditions and most companies do not have workers committees, if there is one its either its heavily influenced by management or its virtually powerless. In such companies its common that the they don't give the guard complete uniforms, the guard is only given a branded shirt and a trousers, as for shoes and belt you will make a plan because you want the job.
Those that consistently pay are paying well below the poverty datum line. Recently the industry gazetted a $150us minimum wage, an amount that is way below the guard and his/her family's bill.
The industry has many unions who cannot even unite to fight for the same cause, leaving the guards at the mercy of employers and the flawed code of conduct which was hastily signed years after the expiry of the first private security industry code of conduct. Negotiations for salary increases at are often protracted with employers refusing to offer better wages.
The fortunate ones find theirselves working in priority contracts where the client offers to pay a top up on the guard's salary, but the private security companies do everything to play around with figures to ensure that they get something from what the guard is earning. After that the guard has to contend with the punitive taxes in the form of paye and other statutory deductions which mow a large chunk of the poor guard's pay.
Many guards live in squalid conditions and have to find alternative hustles to complement the little wages thereby depriving the guards the much needed rest.
The opulent lives lived by these private security companies' bosses is in stark contrast with the impoverished lives of most guards. These managers earn hefty perks and have fees and other services paid for by their companies whilst the guards wallow in poverty.
These managers are paid well to incentivise them into being harsh and cruel to their subordinates. Most Managers and supervisors in this industry are cruel as they perpetuate suffering of their subordinates, and rarely offer solution if a guard has personal problems.
There are also cases of sexual abuse on female guards, who are forced to give sexual favours to superiors to get better duties in priority contracts or where there are better working conditions. Turning down advances of a supervisor ensures a female guard a very difficult working environment, the same with a male guard falling in love with a woman whom his superior also have interest in, that guard will suffer the wrath of the boss until he leaves the woman.
This type of job was initially for pensioners, so there is no pension in the Nec security industry something that also needs to be addressed as now the industry is employing workers as young as 22 years, who still have a whole life to work as guard and then retire with no pension.
Its really a curse being a guard in Zimbabwe as even in the society you are always looked down upon for being a guard , with degrading names like "mahobho", "hudhu". Many clients need the services of the guard but some have no respect for the personnel, its really painful.
I dream for a day when these dedicated men and women we call guards will be given a living wage with the required respect from the society.
Source - Cremio Mabauwa
All articles and letters published on Bulawayo24 have been independently written by members of Bulawayo24's community. The views of users published on Bulawayo24 are therefore their own and do not necessarily represent the views of Bulawayo24. Bulawayo24 editors also reserve the right to edit or delete any and all comments received.