Opinion / Columnist
Mr. President, Zimbabweans don't care about your 'critical pronouncements' as long as we're hungry and poor!
20 Mar 2023 at 09:27hrs |
Views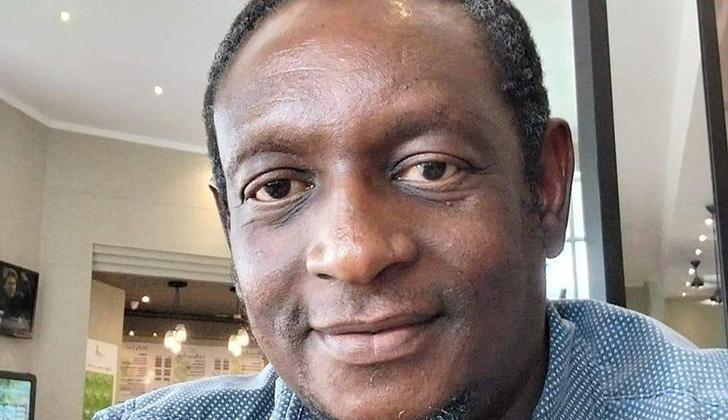 Recently, during a performance contract signing ceremony, President Emmerson Dambudzo Mnangagwa chided his information and communications personnel for failing to properly articulate and disseminate his 'critical pronouncements'.
Indeed, if that is the case, then he needs to take a very close analysis and scrutiny of his team, to ascertain what is wrong and why they are not adequately fulfilling their tasks.
Anyway, there should not be any surprises in that regard, since some of them - as the information ministry permanent secretary Nick Ndavaningi Mangwana, and Mnangagwa's spokesperson George Charamba - appear more fascinated and obsessed with poking fun at, and attacking, opposition CCC leader Nelson Chamisa, than attending to their official duties.
Of course, that is unashamedly unprofessional - since these men are supposed to be government mouthpieces, and not expected to speak on behalf of the ruling ZANU PF party - which has its own publicity people, as Christopher Mutsvangwa, and the excitable Tafadzwa Mugwadi.
According to Section 200(3a, b and c) of Zimbabwe' Constitution, 'no member of the Civil Service may, in the exercise of their functions, act in a partisan manner; or further the interests of any political party or cause; or prejudice the lawful interests of any political party or cause'.
Need I say more!
Is it, then, any wonder why these two men are falling short in their official duties - as they expend their energies, resources and time, engaged in exercises that brazenly violate the country's supreme law - but also, doing what is not part of their job description?
Surely, where will they get the time to promote government programs and policies, as well as publicize their principle's 'critical pronouncements' - when they are more focused on serving ZANU PF interests, in its relentless attacks on the CCC, which quite frankly, border on the psychotic?
Be that as it may, I am really not concerned with whether Mangwana and Charamba actually successfully parrot their master or not - as that means absolutely naught to the nation at large.
My issue, here is - what significance do these presidential 'critical pronouncements' have on the ordinary citizenry, in the first place?
What have the people of Zimbabwe benefited from endless statements made by Mnangagwa?
We have been told of 'multi-billion dollar mega deals' - yet, today we are still to see much in this regard - as the president is known more for commissioning one or two companies, or boreholes and clinics, than any real major investments that truly improve and uplift the livelihoods of the ordinary people.
Our youth continue in their hopelessness and helplessness - sinking into drugs and substance abuse - as they face a bleak future, with even university graduates forced into street vending, prostitution, and thievery.
The few 'mega investments', more so by Chinese companies, only turning into harrowing nightmares for local communities - who are brutally displaced from their ancestral lands, to make way for mining entities - with scant regard for the needs the indigenous people, whilst not accruing any discernable benefits from their own resources.
The provision of jobs, most of which are menial and lowly paying - as well as the construction of a road and bridge (more out of the need for the companies' own usage), and one or two classroom blocks - can hardly be seriously considered 'beneficial to the local community'.
In other countries, as Mnangagwa's favorite UAE (United Arab Emirates), where they only have two national resources, petroleum and natural gas - as contrasted to our own 40 plus, including gold, lithium, platinum, diamonds, and others - their economies are flourishing, with citizens of all walks of life enjoying the best the world has to offer, characterized by a very high standard of living.
We have also heard of not only the stabilization of the economy, but also repeatedly assured every new year (since the so-called 'second republic' was sworn in in 2018) of single or double digit exchange and inflation rates by the end of each of these years.
Yet, here we are, five years later, and the Zimbabwe dollar is trading at an astonishing 1,200 to one US dollar, whilst - in spite of ceaseless attempts at rigging the inflation rate, by formatting all sorts of laughable and senseless formulae - the country still scores one of the highest in the world.
The president has made countless pledges, particularly during May 1 celebrations, to better the lives of ordinary Zimbabweans and government workers - however, today, over two thirds still earn below the poverty datum line, and nearly half the population living in extreme poverty.
The country's teachers and nurses earn an average US$120 a month - a shameful figure from the US$540 they used to get before Mnangagwa came to power in a military coup d'état in November 2017 - which, in itself, was already too low, compared to their regional counterparts.
What other 'critical pronouncements' are there?
Oh yes, then there was the whopper of the century - whereby, Mnangagwa promised Zimbabweans that his administration would build over 1.5 million housing units between 2017 and 2023.
Need we remind him that we are already in 2023, and his government can not even come up with a thousands houses they themselves constructed!
In fact, his regime now disgracefully seeks to take credit for housing units built by private developers!
Most of our professionals have no choice but to resort to the embarrassing option of renting one or two rooms - most times, within a larger house, which they have to share with other tenants.
In spite of Mnangagwa donating a couple of ambulances, weirdly embossed with his image, and assurances of an improved health care system - our hospitals and clinics are still some of the worst in the region - which have become death traps, than places of recovery and restoration to good health.
Our people have been reduced to being the butt of ridicule and insults in neighboring countries - where they would have gone in search of desperately required medical attention.
There have also been proclamations of peace, tranquility, and the respect of democratic processes in the country - especially, as we head towards crucial harmonized elections late this year.
However, what the nation has witnessed on the ground, in utter horror, is worlds apart from what Mnangagwa keeps declaring in public.
Incidents of political violence are still very much prevalent, and the opposition CCC practically a banned party in Zimbabwe.
Zimbabweans are continuously denied their constitutional right to 'participate in the activities of a political party of their choice; campaign freely and peacefully for a political party; and participate in peaceful political activity' [Section 67(2a,b, and c)].
In all this, those denying these rights and freedoms - particularly, law enforcement agents and the ruling ZANU PF party - are seldom held to account, or brought to book.
Let me also remind the president of Maslow's hierarchy of needs.
This is an important philosophy and pyramid, with which he should urgently familiarize himself.
As long as the ordinary people of Zimbabwe do not have their basic needs satisfactorily met - such as enough food, water, shelter, clothing, as well as personal security, employment, access to resources, health and property - then, it is a futile pursuit issuing endless 'critical pronouncements'.
These are scientifically proven human needs and desires - which, if not attained, acquired or accomplished, can easily lead to a thoroughly angry and frustrated population.
Mnangagwa can talk about 'mega deals', an upper middle-income economy by 2030, road rehabilitation, dam construction, and even moan about sanctions and detractors till his voice disappears - but, as long as Zimbabweans lack these basic needs, then, he may as well be talking to himself or a brick wall.
In a nutshell, these 'critical pronouncements' mean zero to the ordinary people of Zimbabwe - as they have turned out to be nothing short of hot air and hogwash.
They are meaningless and an insult to our intelligence, since not a single thing uttered has ever been achieved or fulfilled.
Therefore, whether Mangwana and Charamba spend 20 hours a day tweeting these presidential 'critical pronouncements', or sleep at the state-owned broadcaster regurgitating what the president said - this amounts to naught.
Maybe, these men know this fact - which is why they would rather spent their time attacking and criticizing Chamisa - since, their own boss has absolutely nothing to offer the people of Zimbabwe.
So, before calling out his mouthpieces for failing to amass for him the huge public support he so desperately needs before crucial elections - Mnangagwa should first take a long close honest look at himself.
- Tendai Ruben Mbofana is a social justice advocate, writer, researcher, and social commentator. Please feel free to WhatsApp or Call: +263715667700 | +263782283975, or email: mbofana.tendairuben73@gmail.com
Source - Tendai Ruben Mbofana
All articles and letters published on Bulawayo24 have been independently written by members of Bulawayo24's community. The views of users published on Bulawayo24 are therefore their own and do not necessarily represent the views of Bulawayo24. Bulawayo24 editors also reserve the right to edit or delete any and all comments received.