Opinion / Columnist
Fake news a tool used by detractors on Zimbabwe
23 Mar 2023 at 07:09hrs |
Views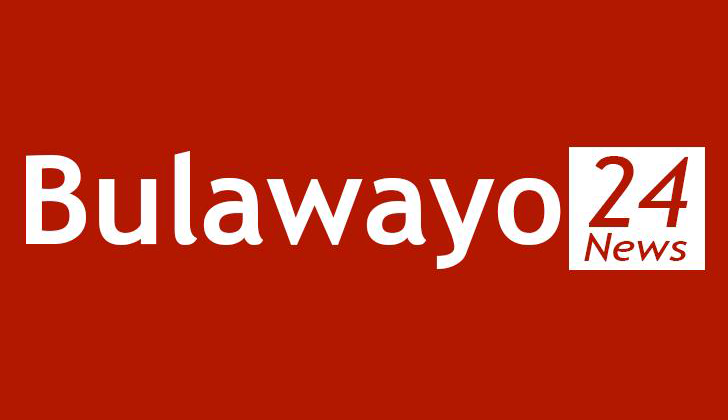 Fake news is not a new phenomenon, for a long time, the mere mention of Zimbabwe in the global mainstream media (social media) has been associated with a negative story.
Zimbabwe post-2000 entered a diplomatic cold war, an era in which a bilateral conflict with its former coloniser evolved into an inferno with the rest of the European Union, the United States and its allies.
What followed was an international media blitz on the country and its regime, painting its image in the worst type of paint imaginable.
Up to today the west with their puppetry allies are still manipulating the media labelling Zimbabwe as a country rife with corruption, diseases, political unrest and every other bad thing the mind could conjure up, all of this amounting to regime change by the west.
As being witnessed fake news has become more rampant and is on the upsurge as Zimbabwe gears up for its 2023 harmonised general elections, it has become a tool being used for manipulation and deception to push certain political agendas in the country.
An example of how fake news disrupts events was in 2018 when President Emmerson Mnangagwa, defeated the opposition Citizens Coalition for Change party leader Nelson Chamisa.
Nelson Chamisa went on social media and set a narration that the election was rigged and he wanted a recount. This set social media on a frenzy as people started to doubt the credibility of the electoral system.
Chamisa, said the result was rigged which in black and white showed that he was being influenced by his regime change agenda allies because the next thing social media was flooded with fake election results, according to independent fact checkers.
The biggest threat that fake news can bring is that it puts a dent in the credibility of elections. It makes it challenging for citizens to make informed political decisions.
What Zimbabweans and peddlers of fake news should realise is that the seemingly harmless practice can have very dire consequences in communities.
In recent events, Zimbabwe have seen the opposition together with the west relying on fake news to build a case against the ruling party while whipping up citizens' emotions.
Another significant instance was in late February 2023, when a Qatar based television network Al Jazeera , released a trailer of an unaired documentary allegedly linking prominent politicians and religious people to corruption in Zimbabwe. The overly publicized documentary painted all leadership mainly the ruling party into a bunch of rogue villains.
The unscreened documentary gave the impression that Zimbabwe through its Central Bank the Reserve bank of Zimbabwe (RBZ) was Southern Africa's laundromat' for an alleged African gold mafia involved in illicit gold dealings, corruption and money laundering.
Hopewell Chin'ono, the champion of negative propaganda against the ruling party who is on various occasions accused of being western funded was one of the first people to acknowledge the unscreened documentary to his followers on Twitter.
"International news network, Aljazeera will be broadcasting mind-blowing documentary films in March showing astonishing looting, plunder and laundering in Zimbabwe. The ZANUPF crooks and their surrogates were filmed undercover for 2 years, as they spoke about how they do it!
"The film producers have shown the films to a select group of corruption experts and journalists to look at, and give their comment on the exposures. The documentary films were made by the Al Jazeera Investigative Journalism Directorate. They filmed them since 2021," read his tweet.
The same old tricks have been used by the west before when they publicised that Zimbabwean diamonds were blood diamonds targeting to tarnish the image of the country ahead of the elections. This is another one which is reaching gold because these are major precious minerals.
Hence fake news being spearheaded by detractors through social media has become a vehicle for spreading a mix of fake news, rumour, hatred, disinformation and misinformation, so as to water down the achievements by the Government. This has happened because there are no official rules on the use of social media.
Fake news is being negatively used to portray Zimbabwe as a jungle which is on the verge of collapse which is the narration which wants to be spread by the west and opposition detractors.
However, a lot of good social economic transformation and infrastructural development is taking place in Zimbabwe, but detractors are focusing on publishing fake news about Zimbabwe to suit their nefarious and evil agendas.
Zimbabwe is being portrayed as a country which is full of doom compared to the real Zimbabwe on the ground, where a lot of good socio-economic transformation and infrastructural development is slowly but surely taking shape.
In conclusion, fake news which is the negative propaganda can only excite a few people who want to push their own agenda which does not benefit the rest of the Zimbabweans. On social media you will find the prefects of moral, political and religious fortitude but if you happen to see what is behind their closed doors you will be hit by huge skeletons tumbling down.
Source - Grace Zvavamwe
All articles and letters published on Bulawayo24 have been independently written by members of Bulawayo24's community. The views of users published on Bulawayo24 are therefore their own and do not necessarily represent the views of Bulawayo24. Bulawayo24 editors also reserve the right to edit or delete any and all comments received.