Opinion / Columnist
Christians who support oppressors, looters and killers will answer to our Lord Jesus!
30 Mar 2023 at 11:42hrs |
Views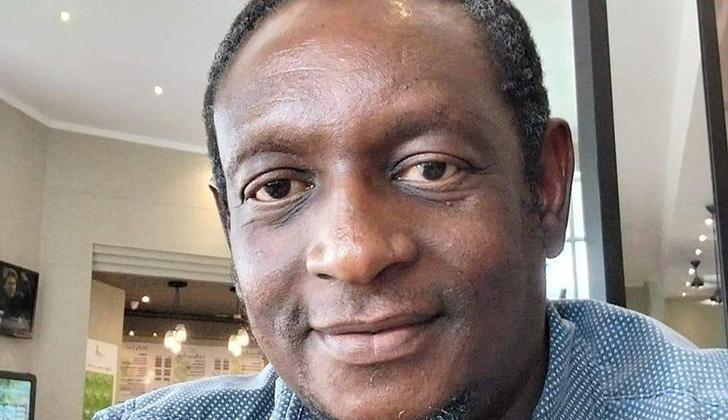 Of course, it is not particularly shocking when some of us witness the proliferation of so-called 'churches', and their leaders, who support evil.
I can not deny that it hurts me in indescribable ways - as a devout Christian myself - but, it was to be expected.
This is not to be surprising for those who study the Bible, as this was prophesied by both our Lord Jesus Christ and His Apostles two thousands years ago.
We were warned of false prophets and 'men of God' (described as 'wolves in sheep's clothing'), and that 'in the last days' they will be lovers of money and themselves (2 Timothy 3:2).
Is it then any wonder why a significant chunk of those easily falling prey to the grasp of oppressive, corrupt, murderous rulers are those church organizations that love to preach more about wealth accumulation and worldly pleasures?
This is a far cry from the Gospel of salvation, sinless living, and a personal relationship with Jesus Christ, as we prepare for His Second Coming and eternal life.
Yet, we find the biggest crooks hiding, in plain sight, within the walls of the Church - who have unashamedly turned these into 'dens of thieves'.
It is, thereby, unsurprising to find Christian leaders being involved in scandals and underhand activities, in cahoots with the corrupt ruling elite, especially in our own Zimbabwe.
This love for money - which our Lord Jesus likened to being easier for a camel to enter the eye of a needle than a rich man' (Matthew 19:24), and money being the root of all evil (1 Timothy 6:10) - is why even supposed 'men of God' feature prominently in the investigative journalism documentary by Qatari news channel Al Jazeera.
It goes without saying that, it is not difficult at all to find such people playing a leading role in gold smuggling and money laundering in Zimbabwe - thereby, prejudicing the nation of billions of dollars , whilst actively impoverishing millions of ordinary men, women and children.
Furthermore, why should anyone be perplexed watching thousands of Christians declaring their unwavering support for the same regime of kleptomaniac oppressors and killers - which has callously authored their misery and suffering?
This is done under the misguided, as well as totally erroneous and mischievous, interpretation of the scriptural command to 'submit ourselves to those in authority ' (Romans 13:1).
In the quest to mislead and dupe their flock into actively supporting President Emmerson Dambudzo Mnangagwa - these religious leaders deliberately forget to mention that 'submitting' and 'supporting' are two completely different things.
We were never commanded to pledge our support to any political leaders, more so those mired in wickedness and evil.
In fact, even when it comes to 'submitting', we were never obligated to obey those leaders whose deeds are against the desires and dictates of our Jehovah God Almighty - which is why the author of this much quoted verse (Paul) himself routinely disobeyed those in authority, who command him not to preach the Gospel of Jesus Christ - leading to his subsequent imprisonment.
Indeed, the Bible urges is to make 'petitions, prayers, intercessions and thanksgiving for all people - for kings and those in authority, that they may live peaceful and quiet lives in all godliness and holiness' (1 Timothy 2:1-2).
That, again, does not translate, no matter how one may want to spin this, into supporting those wicked rulers, who cause suffering on the people their lead.
Actually, Jesus Himself even prayed for those who were busy killing Him, so that our heavenly Father may forgive them - but, it would be totally disingenuous to conclude that he supported His own tormentors and crucifiers.
I, for one, regularly pray for our leaders - that they 'may live peaceful and quiet lives in all godliness and holiness', and in so doing, desisting from their vile diabolical ways - by ceasing the grand looting our resources, and oppressing voices of dissent, but instead putting the citizens of Zimbabwe first.
As such, there is no way any genuine follower and believer of Christ will ever deliberately and actively support the cruel heinous ZANU PF administration.
Let me say this more bluntly - establishing a so-called 'Pastors 4 ED' is nothing short of evil and undeniably unscriptural, if not downright anti-scriptural!
That would just be acting as accomplices to these ruler's sins!
If anything, we as Christians are obliged to speak on behalf of the voiceless, and for the rights of all who are vulnerable…and to defend the needy and poor - as was stated by Solomon in Proverbs 31;8,9 - especially against ruthless greedy cruel rulers.
Yes, as much as we have to pray that those in authority, that they 'may live peaceful and quiet lives in all godliness and holiness' - we are mandated to speak for the oppressed, and against wickedness.
Even the Bible referred to oppressive corrupt leaders as 'rebels and companions of thieves [where] everyone loves a bribe and chases after rewards,[who] do not defend the orphan, nor the widow's plea come before them' (Isiah 1:23).
So, how come we find ourselves with church leaders who actually not only eat, dine and conduct dirty deals with wicked rulers - but also entice their own congregants to follow them into the pits of hell?
Of course, the most obvious answer is what I have already eluded to before - the love of money - which is perfectly described as the 'root of all evil'.
These false prophets and so-called 'men of God' are directly benefiting, in wealth, from the corrupt evil rotten system of governance in Zimbabwe.
In return, they are expected to bring voters for the ruling elite - a massive numbers of them - as nothing is for 'mahala'.
In so doing, they resort to the typical methods aptly laid bare in the scriptures, as applying to false prophets, especially in these last days.
Acts 20:30 makes it clear that from our own numbers (as Christians) men will arise and distort the truth in order to draw many disciples after them.
In their greed, these fake 'men of God' will 'exploit [their followers] with fabricated stories', but 'their [religions leaders'] condemnation has long been hanging over them, and their destruction has not been sleeping' (2 Peter2:3).
Peter goes on to say, 'They will be paid back with harm for the harm they have done'.
With their mouths they spew 'empty, boastful words, and by appealing to the lustful desires of the flesh, they entice people who are just escaping from those who live in error'.
'They promise them freedom, whilst they themselves are slaves of depravity'.
Paul further warns that these false prophets will 'go into people's houses and gain control over weak women [and, men] who are burdened by the guilt of their sins and driven by all kinds of desires' (2 Timothy 3:6).
The good news, though, is that these false prophets and 'men of God' will not go very far, since 'their folly will be plain to all' (Verse 9)).
They will be exposed!
Indeed, these people misleading the nation with their fables and deliberate distorting of scripture will not last long.
What is most tragic, though, are those who elect to follow them, by believing their shameless lies and deceit - and, never studying the Bible for themselves.
In their desperation to escalate poverty or whatever challenges they face here on earth, they become blinded to the truth - whereby, the fall hook, line and sinker for anyone they believe will help them acquire a 'better life' - which, in most cases, is purely driven by lusts of the flesh.
Is that not the reason most of those deceived - although, this tragic phenomenon cuts across all Christian denominations - are largely found in religious sects that are always preaching 'wealth and financial prosperity'?
Which is why most of their followers have the erroneous belief that 'being blessed' is synonymous with worldly material gains and pleasures.
It is much easier to fool someone blinded with the lust for money.
As such, even when told that supporting a wicked ruthless ruler is what God wants of them, so as to provide them with 'economic development' - these people will do as instructed.
It is so sad!
In signing off, all I can say is shame on all of you who have fallen into the trap of the devil - by electing to side with corrupt cruel evil rulers.
- Tendai Ruben Mbofana is a social justice advocate, writer, researcher, and social commentator. Please feel free to WhatsApp or Call: +263715667700 | +263782283975, or email: mbofana.tendairuben73@gmail.com
Source - Tendai Ruben Mbofana
All articles and letters published on Bulawayo24 have been independently written by members of Bulawayo24's community. The views of users published on Bulawayo24 are therefore their own and do not necessarily represent the views of Bulawayo24. Bulawayo24 editors also reserve the right to edit or delete any and all comments received.