Opinion / Columnist
Zimbabweans on Twitter attack Temba Mliswa
30 Mar 2023 at 14:33hrs |
Views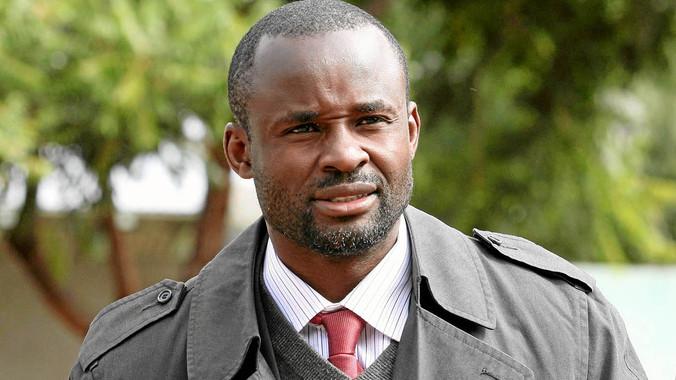 Norton Independent legislator, Temba Mliswa was shredded into pieces by both ZANU PF and opposition supporters following his attempt to attack the recently held
ZANU PF primary elections. Allegations were that Mliswa was failing to come to terms with the reality that his most preferred ZANU PF candidates were walloped in
Mashonaland West Province despite his attempt to interfere on their behalf with his perceived political god-father prowess in the province.
Various netizens claimed that Mliswa's disdain against ZANU PF Commissariat department emanated from the fact that on the eve of the elections, Mliswa splashed money to the electorate on behalf of his sister, Mary Mliswa and one preferred candidate, Dereck in Hurungwe West and Magunje respectively. However, the results he was promised came out opposite thereby leading to his never-ending whining.
Citizens Coalition for Change (CCC) social media activitist, Lynne Stactia lampooned at Mliswa's social media rants calling him a wounded lion. She said that, "Temba
Mliswa is shooting without aiming at 45 degrees. Keep clear, he is a wounded lion, he is not taking it well that the people of Hurungwe West rejected Mary Mliswa".
Commenting on Mliswa's social media wailing, one netizen said that it was shocking that Mliswa was so concerned about ZANU PF internal elections yet he was fired from that Party and had his Constituency as an Independent candidate. "kikikikiki ko zvinei newe zveZANU PF primary elections. Sis Mary is dead and buried. Next is yourself."
Another netizen, Tapfuma Matibiri said if Mliswa was more concerned about ZANU PF internal matters. He said that it was shocking that Mliswa was "crying more than the bereaved" and said that he should apply to re-join the Party if he so wished to be involved in its internal affairs. Matibiri said, "chingoita rejoin zanu ihomwe hombe tokwana tose"
Another netizen Khaya Nyoni said that, "Your sister lost her primary elections. I understand your recent rants and frustrations over primary elections of a Party that you are apparently not part of. I however can't stop thinking how your frustrations are more of the fear of yourself losing too. The writing is on the wall!"
Furthermore, another netizen Freeman Dube said that, "Manje uchaita sei Themba? You're not a member of ZANU PF. Some of us find your ranting about ZANUPF primary elections amusing. You can't call yourself an independent candidate when you have a vested interest in ZANUPF politics. You're just pretending to be an independent candidate
Source - Tafara Muponda
All articles and letters published on Bulawayo24 have been independently written by members of Bulawayo24's community. The views of users published on Bulawayo24 are therefore their own and do not necessarily represent the views of Bulawayo24. Bulawayo24 editors also reserve the right to edit or delete any and all comments received.