Opinion / Columnist
Al Jazeera Gold Mafia exposed Mnangagwa as corrupt dunderhead. Charamba threats will not put gene back
31 Mar 2023 at 10:30hrs |
Views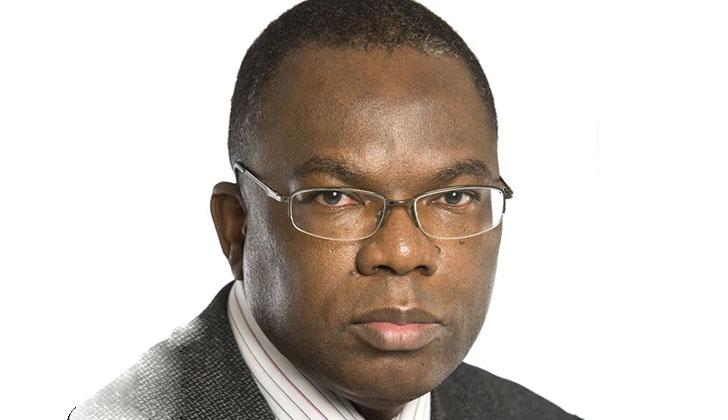 The Al Jazeera Zimbabwe's Gold Mafia documentary uncovered the details of gold smuggling and money laundering that has left all those involved stack naked with nowhere to hide. Zanu PF has hit the panic button!
The initial reaction by the Zanu PF regime was to dismiss the documentary as a just another Western inspired "regime change" propaganda to discredit the regime's sanctions-busting stroke of genius. It is a hard sell to tell people the nation is prospering from the gold smuggling and money laundering when the economic reality tells of the few who have become filthy rich and wasteful and the millions living in abject poverty.
When President Mnangagwa took over from Mugabe in 2017, he promised "zero tolerance on corruption". The Al Jazeera has him as the godfather of all those involved in the gold smuggling and money laundering. The man he appointed Zimbabwe's first ambassador-at-large is the one using the diplomatic bag to transport dirty money!
You can fool some people all the time. You can fool all the people some of the time. But you cannot fool all the people all the time! The Al Jazeera Gold Mafia documentary has uncovered so much in so much detail it is really impossible for the Zanu PF regime's snip doctors to deny corruption is rampant in Zimbabwe. Impossible! And so they have changed tac, gag the nation.
"Al Jazeera is not a court of law before whose claims impart privileges to defamatory utterances," tweeted George Charamba, President Mnangagwa's spokesperson, under the pseudonym Tinoedza Zvimwe.
"It is merely some weaponised channel.
"If you are reckless to enough repeat what it's phoney documentary defamatorily says hoping to plead 'I heard/saw it on Al Jazeera', you will be sorry for yourself.
"Do not for once think there is no grit to act against reckless, defamatory and politically-motivated journalism. Faceless Twitter names egging you on will not be a factor when brickbats come. Be warned."
NewsDay contacted Charamba and he added, "Waverenga tweet yacho (You read the tweet). It's complete in its meaning and sense."
Mark my words and mark them well. I am not dismissing Charamba's threats, Mnangagwa and his Zanu PF cronies are ruthless thugs they carried out the 1983 to 1987 Gukurandi massacre in which they murdered over 20 000 innocent civilians and have murdered a further 20 000 more since to consolidate their strangle hold on power. The regime has a well-documented track record of rigging elections and, time and again, resorting to wanton violence in its desperate effort to gain and retain absolute power at all costs.
President Mnangagwa has clearly failed to revive the Zimbabwe economy since taking over from Mugabe after the 2017 military coup. The Al Jazeera documentary could not have come at a worse time for him, he is facing elections in five months. In their desperate effort to silence the corruption narrative and hang on to power, Mnangagwa and his Zanu PF cronies will do anything.
Still, what cannot be denied too is the heavy price the nation has paid in allowing Zanu PF rid roughshod over us all. 43 years of corrupt and tyrannical rule have left the country a failed state, unable to provide even the most basic necessities of life such as education and health care, millions are living in abject poverty. The present economic and political situation is set to get worse not better.
One of the key revelations of the Al Jazeera Gold Mafia documentary is that Mnangagwa and his Zanu PF cronies are buffoons, "dunderheads" as one Mafia gangster aptly put it. It is bad enough that we have allowed dunderheads to ride roughshod over us denying us our freedoms, rights and human dignity for the last 43 years. Enough is enough! We must not allow ourselves to be outwitted by dunderheads ever again, even though they are the ones wielding the stick!
In the 9 Oscar Award winning epic movie Gandhi, directed by Sir Richard Attenborough, Mahatma Gandhi showed the world that even the rich, powerful and ruthless tyrants can be defeated. In one scene a calvary of horse mounted Police armed to the teeth charged Gandhi and his fellow peaceful demonstrators who were demanding a fair wage and justice. Instead of the marchers scattering in panic, they laid down. The horses reared up and would not tramp over the humans.
The Al Jazeera Gold Mafia documentary has revealed that President Emmerson Mnangagwa is not only corrupt but that he is a dunderhead who is not fit to be Head of State. The gene is out of the bottle and cannot be put back. What is important now is the consequences of the gene being out of the bottle, the importance of making sure we have free elections and good governance.
The documentary has once again underlined the importance of implementing democratic reforms to ensure free, fair and credible elections. The Gold Mafia are using the looted wealth to bankroll both Zanu PF and opposition to ensure the country remains in the hands of dunderheads.
When the going gets tough, the tough get going. Zanu PF has stepped up the threats to use violence to silence discussion on details of the gold smuggling and money laundering we must be subtle and never lose sight of the primary task of reforms and free elections.
Zanu PF is rigging the 2023 elections. CCC will participate no matter how flawed and illegal the process gets because they are after the few gravy train seats on offer as bait. We can outsmart these dunderheads by refusing to participate in the flawed elections and denounce the process to deny Zanu PF political legitimacy. How can an election process so flawed there is no verified voters' roll, rural voters are frogmarched to vote for Zanu PF, etc. produce a legitimate government!!!
Source - zimbabwelight.blogspot.com
All articles and letters published on Bulawayo24 have been independently written by members of Bulawayo24's community. The views of users published on Bulawayo24 are therefore their own and do not necessarily represent the views of Bulawayo24. Bulawayo24 editors also reserve the right to edit or delete any and all comments received.