Opinion / Columnist
Mr. President, its you making Zimbabwe 'subaltern' to world powers!
03 Apr 2023 at 11:08hrs |
Views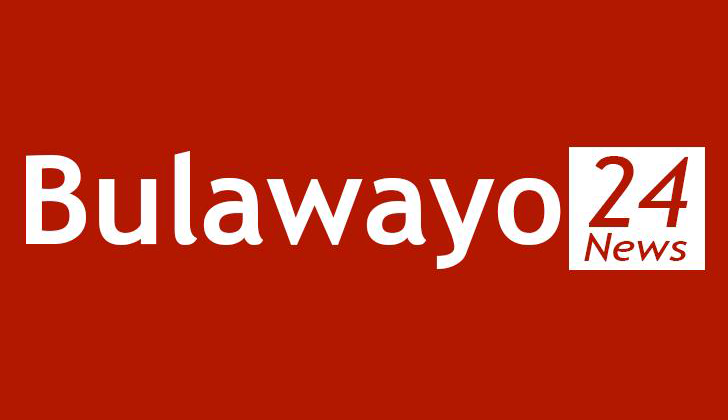 It was most strange, if not entirely queer and incomprehensible, reading President Emmerson Dambudzo Mnangagwa latest diatribe against Western countries' insistence on observing our elections.
He really went all out attempting to sound all brave and no-nonsense - ranting in his weekly Sunday Mail Op-ed with high-sounding bluster about sovereignty, and accusing Western powers of being condescending towards Zimbabwe.
He proceeded in declaring Zimbabwe as not being subaltern, and refused to be treated like an NGO (non-governmental organization).
Mnangagwa questioned why countries that never invited Zimbabwe to observe their elections would expect to be, likewise, invited to observe our own electoral processes.
He demanded the principle of reciprocity to apply - boldly declaring that observing Zimbabwe elections would be determined along sovereign lines.
Very brave words, indeed!
Nonetheless, they would have made much sense, and even commendable, had Mnangagwa himself not been at the forefront of subjecting Zimbabwe to these foreign powers.
Was he not the one who proudly announced that all countries and their various institutions (most specifically from the western world) were being invited to observe the 2018 harmonized elections?
Did his administration not tout this as a significant shift from the 'isolationist' policies of the Robert Gabriel Mugabe era - in which, the nonagenarian late dictator practically banished all Western countries from observing Zimbabwe's elections - after their relations had reached rock bottom in the early 2000s, after the chaotic and violent land reform program, and subsequent murderous elections?
Was Mnangagwa not the one who tried his level best to appeal to these Western powers - portraying himself as a different breed from his predecessor - as a champion of openness and paragon of democracy, with virtually nothing to hide from the world?
In other words, is the president himself not the one who personally subjected Zimbabwe to being treated as a subaltern, as he described it?
Who forced him, as if with a gun to this head, into inviting these countries to observe Zimbabwe's elections after over a decade of absence?
Had he forgotten all about sovereignty?
What had happened to the 'principle of reciprocity'?
Are we to assume that when he made the 'open invitation' in 2018, he actually believed Zimbabwe had also been invited to observe these countries' elections?
Let us stop fooling ourselves - the Zimbabwe regime loves being given a thumbs up and stamp of approval by these Western powers.
When the president invited them to observe the 2018 harmonized elections, he was sure that he would easily vanquish his closest rival, Nelson Chamisa (then representing the MDC Alliance), and there would be no need at all to rig the elections or resort to any nefarious shenanigans.
Yet, not only was the presidential election results heavily disputed - leading to a court challenge - but, various investigative reports seemed to show that figures either did not tally or were tampered with.
Why would he not have expected to waltz through the elections - beating Chamisa with a wide margin - considering that he was still riding on the wave of being the 'hero' who finally rid the country of Mugabe!
However, it did not turn out as expected, did it?
He could never have imagined that his security forces would be fatally gunning down, in cold blood, scores of unarmed protestors on the streets of the capital Harare - most of whom were shot in the back as they actually fled these trigger-happy gunmen.
Now, five years down the line, Mnangagwa is not just still unpopular - but, most possibly one of the most reviled persons in the country - following his unmitigated failure to fulfil his myriad of lofty promises, as well as actually presiding over the worsening economic plight of millions.
Under his disastrous five-year reign, half the population now lives in extreme poverty, with nearly two thirds food insecure, whilst our children face an uncertain future of joblessness and lack of opportunities.
In the meantime, the ruling elite and those aligned to them are mired in scandal after scandal - most recent being the embarrassing Al Jazeera exposé, revealing the sickening smuggling of gold and money laundering.
Zimbabweans are now fully aware as to the real reason they are languishing in so much poverty, and are suffering like this - as the country is being prejudiced billions of desperately-needed dollars, via the deplorable dirty deeds of those in power.
As such, Mnangagwa knows very well that this is no longer 2018!
He is no longer a 'hero'!
Besides, even in 2018 - barely eight months after toppling Mugabe in a military coup d'état - he still found it most difficult securing a clean win over Chamisa.
What, then, awaits him this time around - when he confronts a highly disappointed and very engaged nation at the ballot box?
If I were Mnangagwa, I would not be feeling too confident right now!
It is not that he (Chamisa) is offering anything meaningful or tangible - but, only that the people of Zimbabwe desperately want Mnangagwa and his ZANU PF out!
As much as electing someone into office purely based on emotions, desperation and as a protest is quite misguided and dangerous - but, those are the stubborn realities on the ground.
Winning under truly free, fair and credible elections for Mnangagwa is out of the question!
Which explains the sudden angry outburst against inviting Western observers to the 2023 harmonized elections, expected July or August.
Mnangagwa knows that this time around all gloves are off - there will be nothing left to chance, and absolutely nothing free, fair and credible about the polls.
Already the existence of NGOs - which normally keep a close eye on governance, electoral, and human rights issues, thereby holding those in authority to account - hangs by a thread, as under the all-too-real threat of the PVO (Private Voluntary Organizations) Act, virtually banning their activities.
Similarly, there is a so-called 'Patriotic Bill' (under the Criminal Law Codification and Reform Amendment Bill) in the making - which seeks to criminalize anyone who criticizes the government - strangely misconstrued as harming 'national interests, sovereignty and territorial integrity'.
This, amidst an increase in politically-motivated violence, persecution and weaponization of the law predominantly against the opposition CCC.
The party has also been effectively banned from operating - with campaign gatherings repeatedly denied permission, access to state media unheard of, and senior members arrested on spurious charges.
Those suspected of supporting the CCC, mostly in rural areas, are victimized - through the refusal of government aid, and even subjected to brutal attacks.
The voters roll is not availed to all interested stakeholders.
In other words, ZANU PF and its principal Mnangagwa are terrified of these 2023 elections - and, have resorted to all manner of despicable, savage, and criminal tricks to secure a win.
Now, Mnangagwa is breathing fire and brimstone against Western observers!
The real reason is all too clear!
Who wants to be exposed for his cheating?
However, I ask again - who invited back these foreign powers to observe our elections, in the first place?
Who appears so chuffed meeting with representatives from the US, EU and UK - who meets him for updates and other discussions around our own elections?
Who made Zimbabwe subaltern to other countries?
So, what is all the noise now all about?
- Tendai Ruben Mbofana is a social justice advocate, writer, researcher, and social commentator. Please feel free to WhatsApp or Call: +263715667700 | +263782283975, or email: mbofana.tendairuben73@gmail.com
Source - Tendai Ruben Mbofana
All articles and letters published on Bulawayo24 have been independently written by members of Bulawayo24's community. The views of users published on Bulawayo24 are therefore their own and do not necessarily represent the views of Bulawayo24. Bulawayo24 editors also reserve the right to edit or delete any and all comments received.